Featured Image Via
Let's face it KFC aren't known for their chips. They're the worst compared to many a takeaway out there. They really are the worst. Guarantee that most people don't even eat them.
Even though their chips aren't the best. I never thought that KFC would change their chips at all. Felt like a thing that would carry on, since chips aren't KFC's main dish.
Although, clearly somebody at KFC was listening though, as a new fry will be available nationwide from Monday the 19th of November. They've even taken the step to highlight complaints. Check out these screenshots:
Ok this is correct but why is kfc promoting it? Plus if you like kfc chips you're wrong pic.twitter.com/Bq16xEhuOC

— Midnightive (@midnightive) 1 November 2018
Dear @upgrade_music

You told us no one liked our fries.

So new ones are coming soon.

Yours sincerely,

KFC pic.twitter.com/DxPRh50apV

— KFC UK & Ireland (@KFC_UKI) 2 November 2018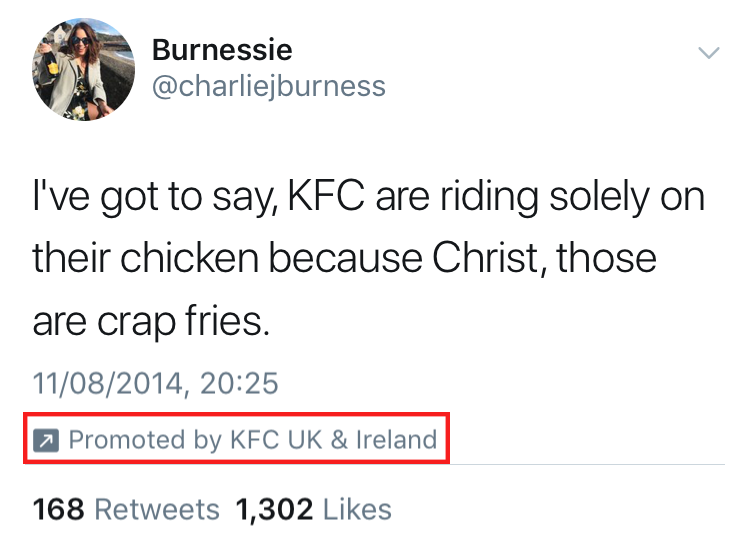 Either way it will definitely get people talking. Here's what the official press release said:
KFC has seriously stepped up its game with a thicker, chunkier and tastier spud.

Those tweets took a matter of moments to write, but they've lingered long and heavily in our hearts.

Instead of crying into our (soggy) fries, we've decided to take action. Radical, potato-fuelled action. KFC tested virtually every type of potato and cut to find the perfect variety.

As well as standing taller and wider (all the better for dipping with), the whole spud is used with the skin left on for a natural, rustic appearance and amazing taste.
If you enjoyed this, why not check out this?