Omakase, the epitome of the Japanese dining experience, is a pilgrimage to seasonal choice ingredients, a celebration of ultimate palate delight, and the final stretch to the food zen. However,  the formalities and rituals embedded in the Omakase culture could be daunting and stressful for a newcomer. The long list of dos and don'ts makes you want to get them printed out and sneaked in with you to the Omakase restaurant. 
But, are there easier ways to enjoy Omakase than become a Japanese culture specialist? The answer is Yes!
The Dress…
The first challenge to an omakase dinner starts with deciding what to wear. You don't want to underdress yourself of course. But overdressing could also cause some unease.
How formal you should dress then? It oftentimes depends on where you are. Generally speaking, people dress more formally on the east coast than on the west. In places like San Francisco, you may even see people go in oversized Dragon Ball T-shirts or cargo pants once in a while. Check Instagram with the restaurant location tag, or the "vibe" header under the restaurant's google map to see what other people wear.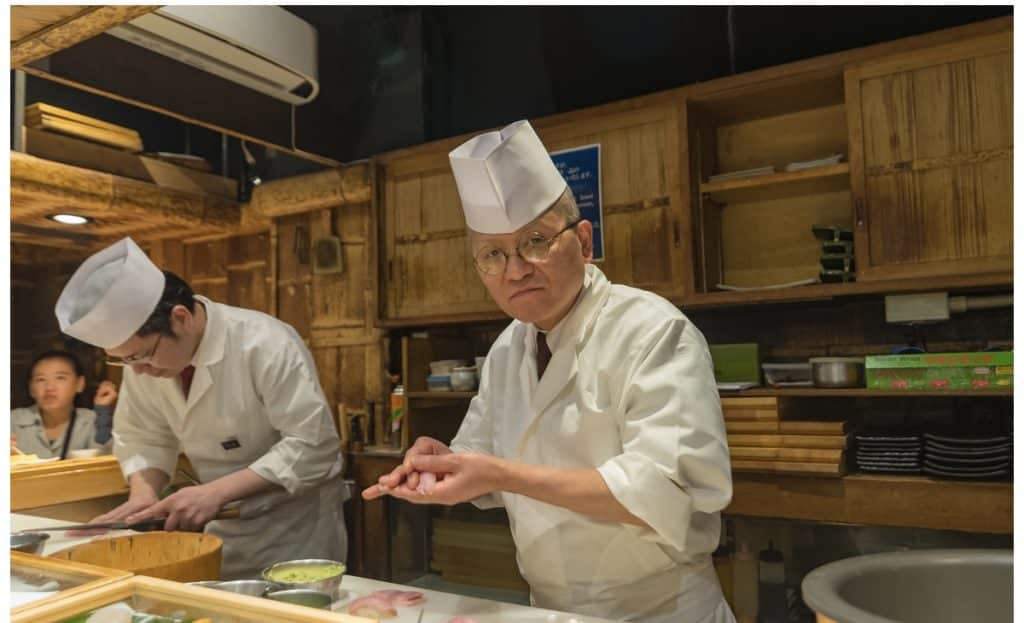 The etiquette…
Googling the necessary etiquette before going helps too. There is also an abundance of YouTube videos on the topic. There is no need to panic if you find the dos and don'ts list is too long. Just walk into your Omakase restaurant like you would normally do in any restaurant and be polite. Be open with the chef that it's your first time here.
The chefs are usually very friendly and more than happy to share the recommended ways to eat a dish. They will probably also explain what you are eating and how it was prepared.
Sure there are some very particular ways to enjoy an omakase dish. For example, the Nigiri is traditionally eaten by hand rather than chopsticks and some chefs would even tell you which hand you should use to eat. But don't feel embarrassed if you used the chopsticks. Nobody would look down upon you for that.
Just for a laugh…
Some omakase restaurant has a BYOB policy. Remember to give the chefs a glass each and they might surprise you with some extra special treatment.
After all, the most complex omakase dinner could be tackled as easily as Anthony Bourdain said:
"Don't dunk your nigiri in the soy sauce. Don't mix your wasabi in the soy sauce. If the rice is good, complement your sushi chef on the rice".