On the evening of October 1st, 2020, Austin James Bank "AJ" purchased Ketamine from a close friend. Unknowingly, his drugs were laced with fentanyl. As an experienced user who purchased from his regular distributor, he didn't question the substance.
On October 2nd, 2020, his sisters were unable to contact him. The phone continuously ringing, unanswered texts and their insides contorted with the intuition that something was wrong.
Around 4 pm that day, AJ's brother-in-law went to check on him once getting off work. He met a close family friend with a spare house key where AJ resides. Charlie, AJ's dog, was at the door barking. AJ's brother-in-law and friend find him dead. His eyes pierced open, cold, and alone in his bed.
He was already gone for 13 hours after consuming a laced drug around 3:30 am. The autopsy confirmed ketamine and a lethal dose of fentanyl—enough fentanyl to kill the equivalent of 10 people.
Austin James Bank died at 23, five days before his 24th birthday. He was a son, a brother, a friend, and still only a boy.
Aj is considered an addict. However, this term defines a coping mechanism for severe depression, anxiety, being in debt, and being laid off from his job due to COVID. The resort to drugs was a way of easing pain, but it cost him his life.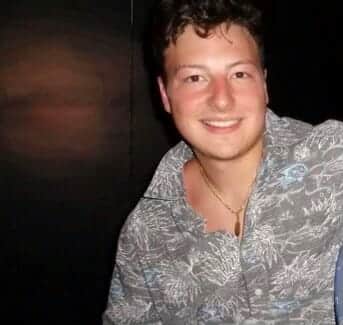 "Illicitly manufactured fentanyl and its dangers, while well-documented by health professionals and law enforcement, are largely unknown to the general population and even more so its vulnerable population: youth and young adults. According to CDC, fentanyl is involved in more deaths of Americans under 50 than any cause of death, including heart disease, cancer, and all other accidents."

National Fentanyl Awareness Day
What is fentanyl vs illicit fentanyl?
Fentanyl is an opioid used to treat pain. When prescribed by health professionals, such as fentanyl patches, to treat cancer pain and other various pain-related diseases, it is safe.
Illicit fentanyl is killing off American youth. It is not being made in America, nor is it in any way, shape, or form being regulated. Illicit fentanyl is mixed with other street drugs, such as cocaine, methamphetamine, and heroin. It is also being used to create fake pills claiming to be Adderall, Xanax, Oxycodone, and other pills.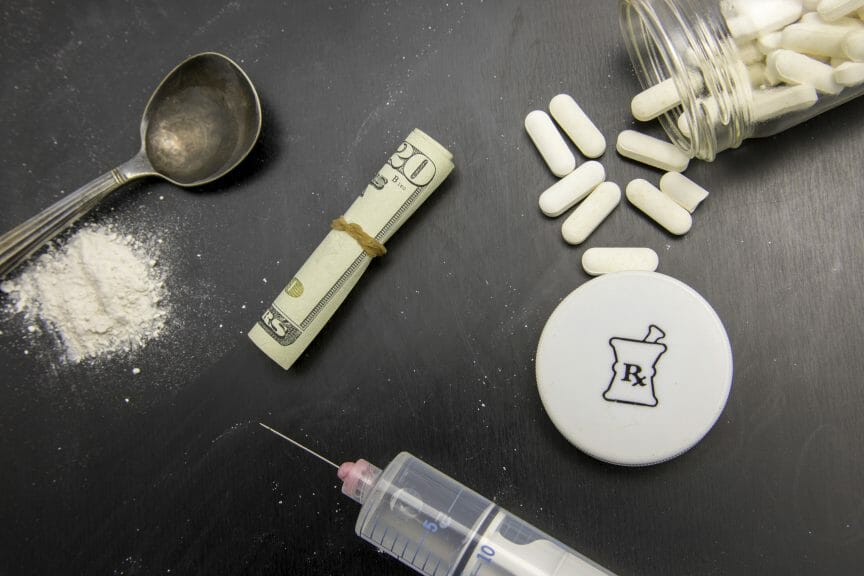 Interview with Derek Maltz
Derek Maltz has spent 28 years in the Drug Enforcement Administration (DEA). Maltz was previously the Special Agent in Charge (SAC) of the United States Department of Justice and ran the Special Operations Division's (SOD) coordination center. Now retired, Maltz spends his time informing the public about the National Security threat of fentanyl while working with families of Lost Voices of fentanyl who have lost their child, grandchild, brother, or sister.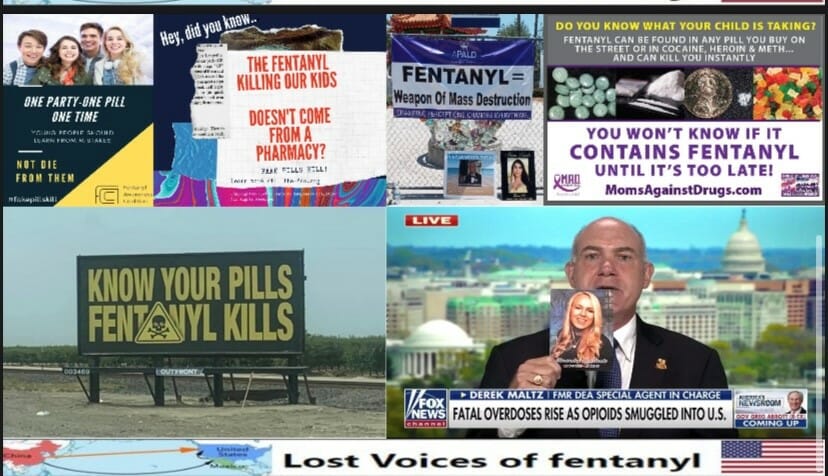 Question: What is the background of fentanyl? Where is fentanyl coming from? How is it getting here, and how has it been able to spread so rapidly?
Maltz Answers: Back in 2005 and 2006, we started seeing in America many people dying in the Midwest, primarily from a substance called fentanyl. I'd always heard of fentanyl but didn't know much about it. When I was head of the Special Operations Division in DEA, we started seeing mass amounts of people dying in America.
We got very concerned. The DEA office in Chicago investigation identified a fentanyl lab in Tuluka, Mexico. They determined that the cartels were trying to experiment and make fentanyl because it's synthetic. You can make it in laboratories. It's very cheap to make and very powerful and addictive because it's a synthetic opioid. It has the same impact as Percocet, oxycontin, and heroin.
These are drugs people got addicted to over the years, right? So, they were experimenting on how they could make more money. They didn't want to get involved in the extensive growing process to make heroin, for example. It is intense, very expensive, and requires a lot of people. They have to rely on the weather, so they were trying something new.
Maltz continues to answer
Now, what happened was, after 2006, that went away. We started seeing in America K2, Spice, and synthetic marijuana. Even though it was advertised as pot-peerie, it was synthetic cannabinoids made in labs in China. The Chinese started developing abilities to make synthetic drugs and bombing America with all these synthetic cannabinoids called bath salts, spice, and K2; these are the common names.
So, a lot of people in America started getting sick. We started seeing emergency room admission and poison control centers and getting calls asking what's in this stuff. We started doing massive operations against the Chinese Lab operations selling this stuff over the Internet.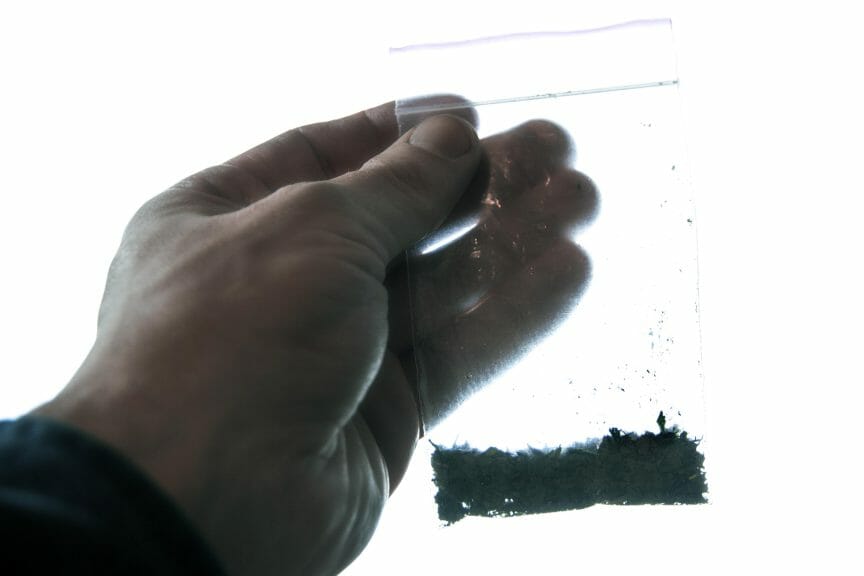 Maltz continues when fentanyl takes off
Around 2012, we started seeing people dying in New England dying in Florida. We didn't know what they were dying from, but it was coming back as heroin overdoses. When we started looking at the autopsies in these regions, it turned out it was fentanyl again. It was coming straight from China.
China was the primary supplier of fentanyl for many years. They started getting negative attention and, over time, started sending pure fentanyl to Mexico. Not only that, but the precursor chemicals necessary to make it. Around 2015, we started to see fake oxy pills in America. They were coming directly out of the labs in Mexico.
Then, the cartels started getting heavily involved in making these fake pills, not counterfeit pills. Fake pills that had no real oxy in them. It was all fentanyl mixed with other types of additives. It was all this poisonous and deadly fentanyl they were sending into the country.
The cartels started realizing what a money-making opportunity it was for them. They started cranking up their production by getting more chemicals, making more and more pills, and buying massive pill presses. That's when it started to take off.
In 2015, the DEA in Phenoix seized 0 oxy pills. Last year they seized 28 million. That's just seizures. Everything they are making is fentanyl powder and fentanyl pills. It's mixed in methamphetamine, cocaine, and every kind of pill bought on the street.
How to stay safe
There are two primary ways to stay safe Narcan and Fentanyl Testing Strips. Narcan is a tool when someone is experiencing an opioid overdose. However, Maltz confirms new synthetic drugs are flowing in that are not opioids but horse tranquilizers.
The Fentanyl Testing Strips have and will save lives, but the substance must be wholly soiled in water to receive a completely accurate reading. A recreational user or addict will most likely not take this precaution for the sake of a high, even if it could save their life.
We prevent this catastrophic loss in America by warning and informing our young generations about the dangers of drug use and the poisons in them that will cause death.
Three hundred grams of fentanyl can kill 150,000 people, and only thirty grams of fentanyl can kill 15,000 people.
The pill offered to help with studying for a test could cause death. The cocaine given out at a party could cause death. Any and all drugs being sold on the street could cause death, even from a person or friend presumed trustworthy but naive to the contents of the substance. Although modern life can be overwhelming and unpredictable, resources exist.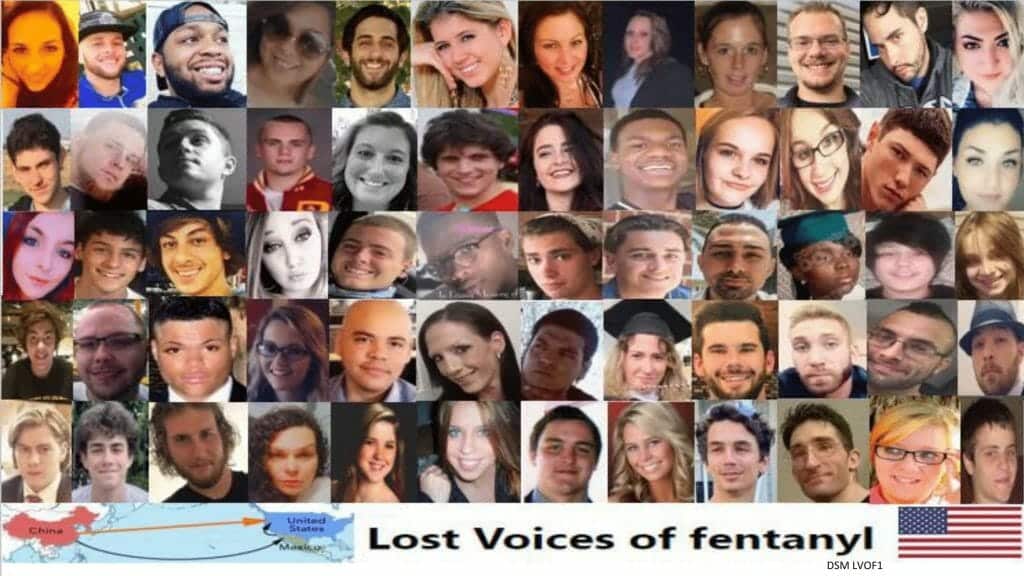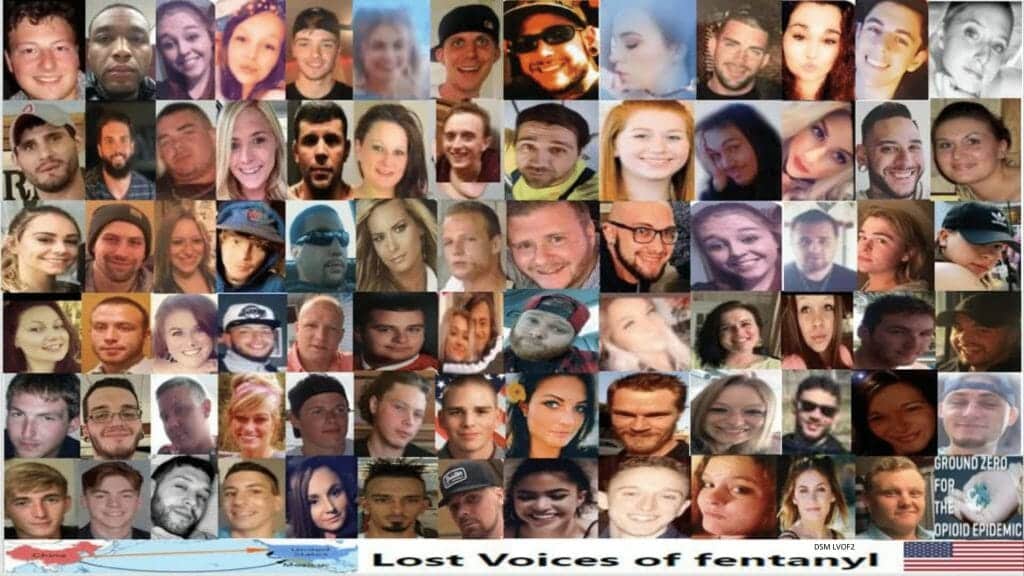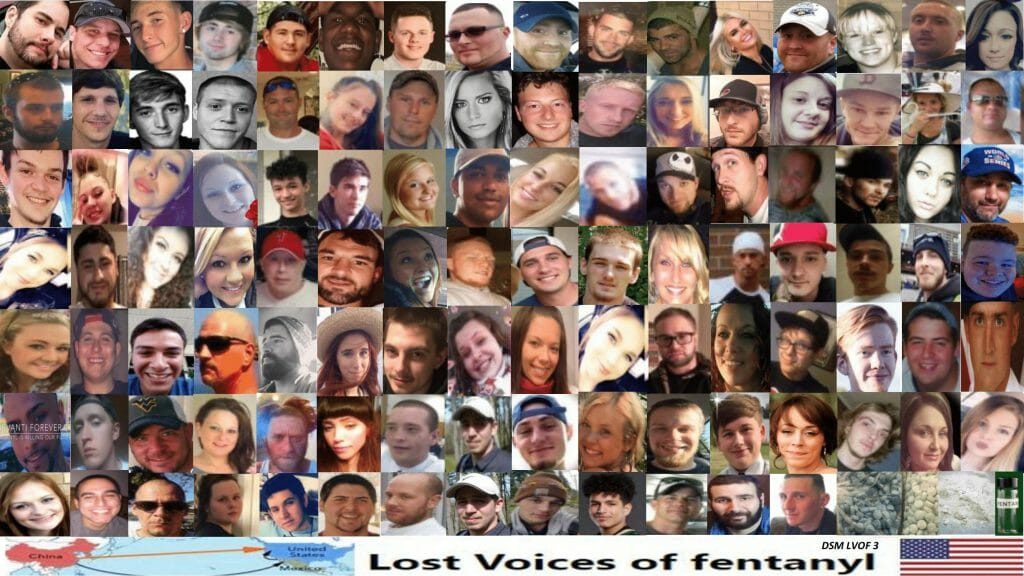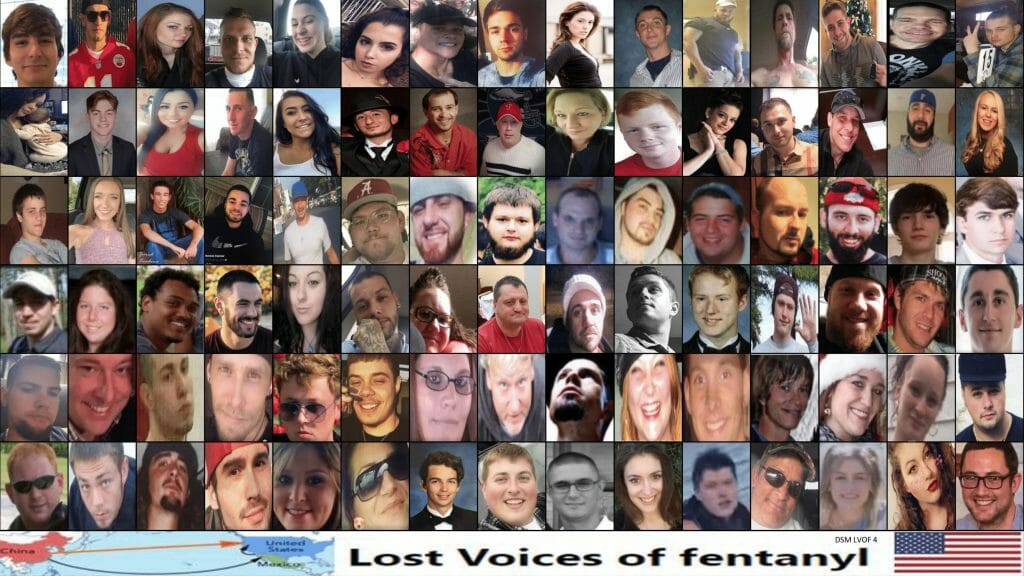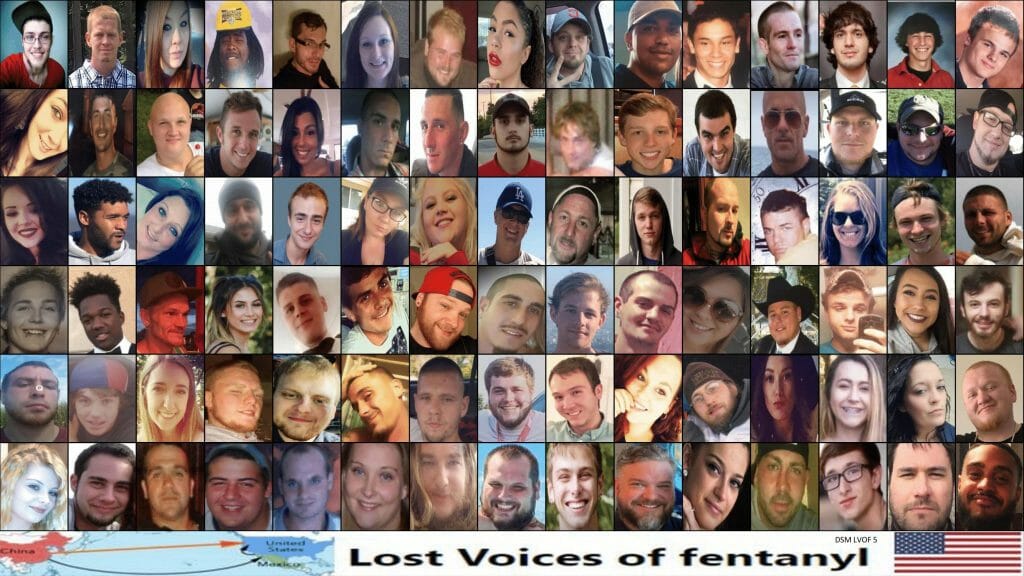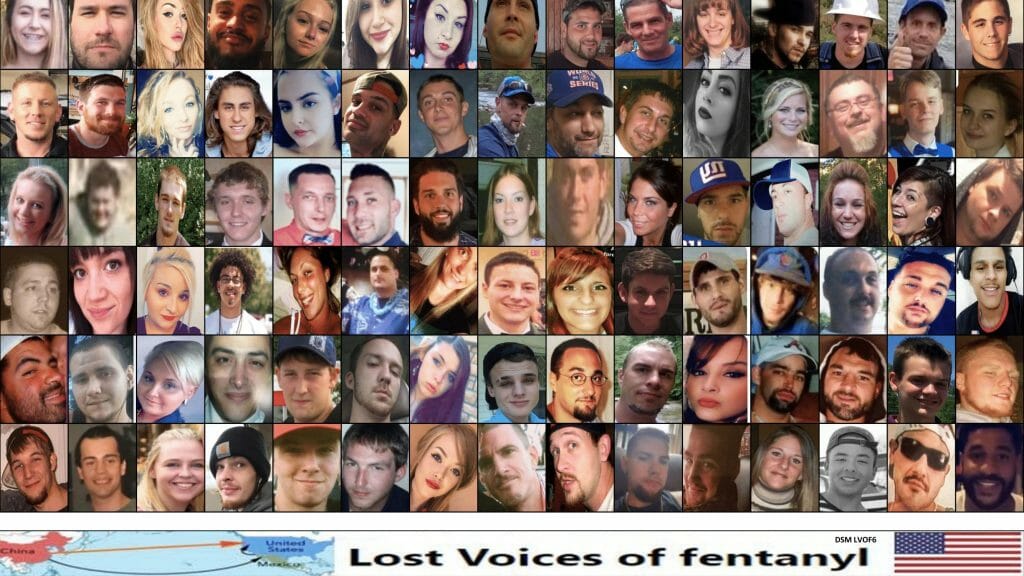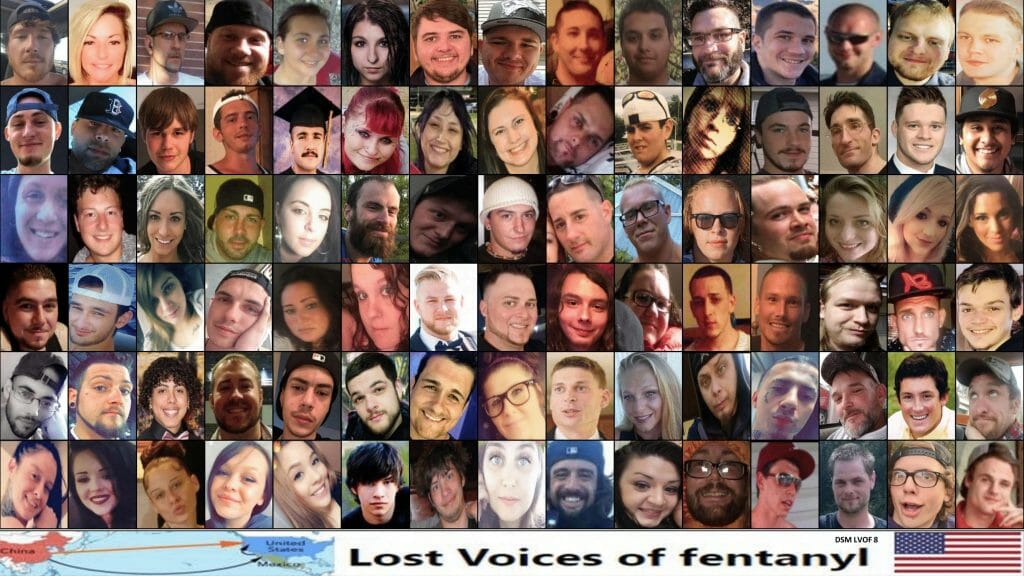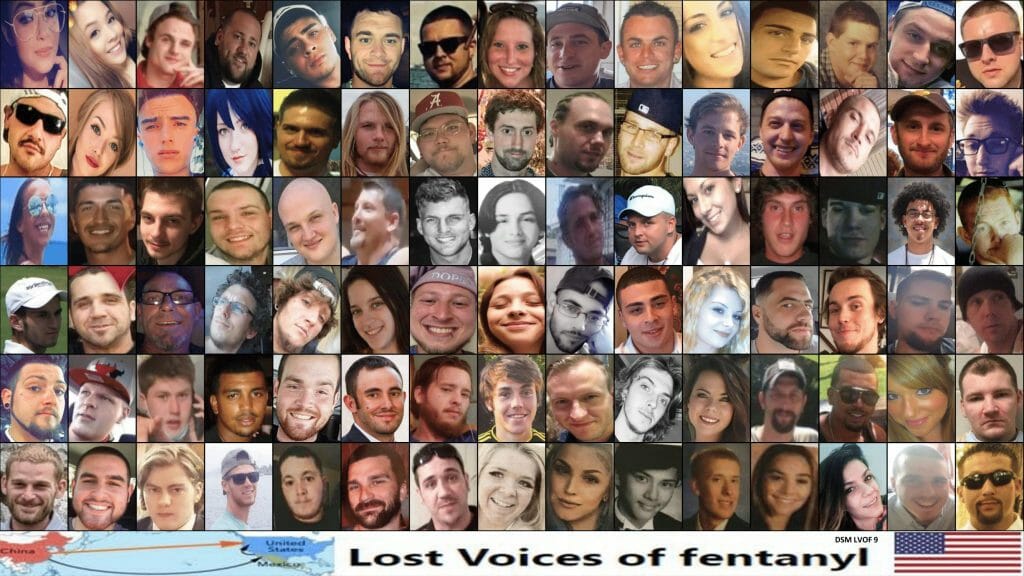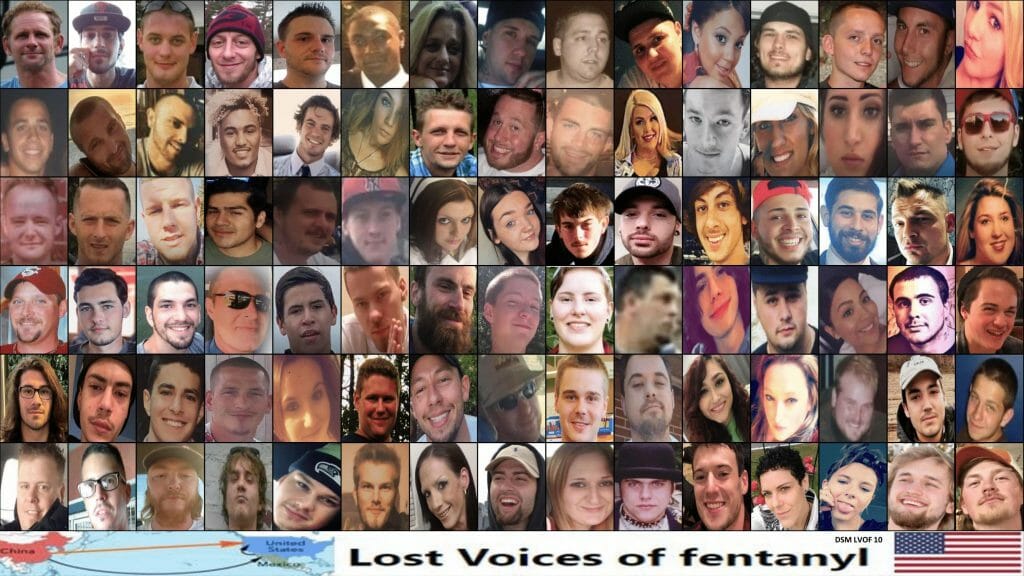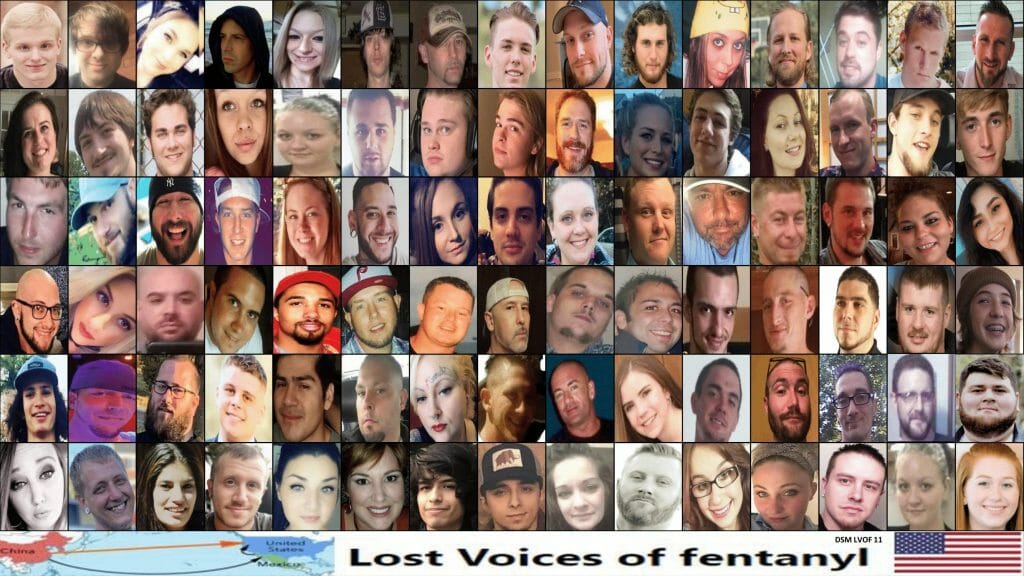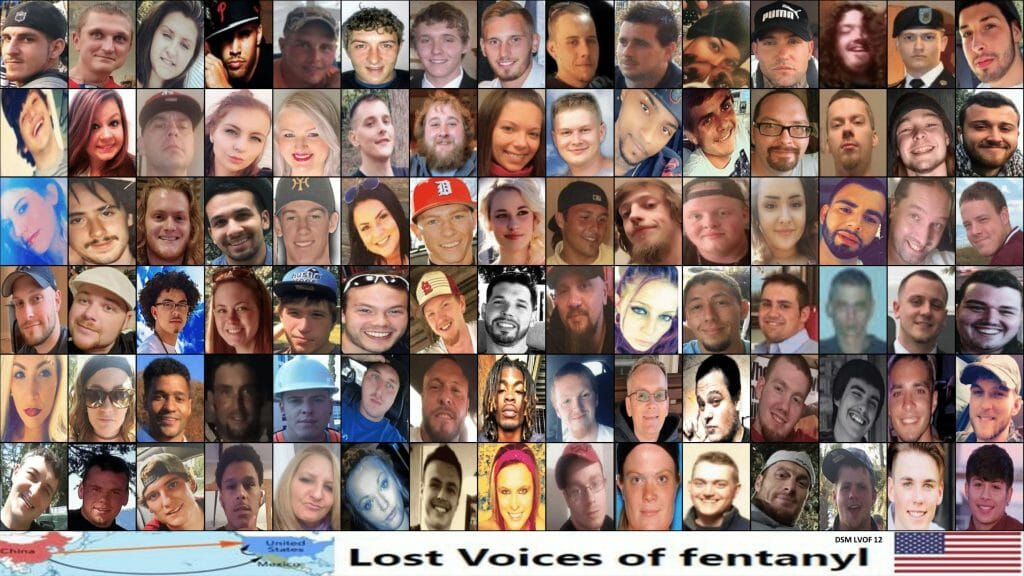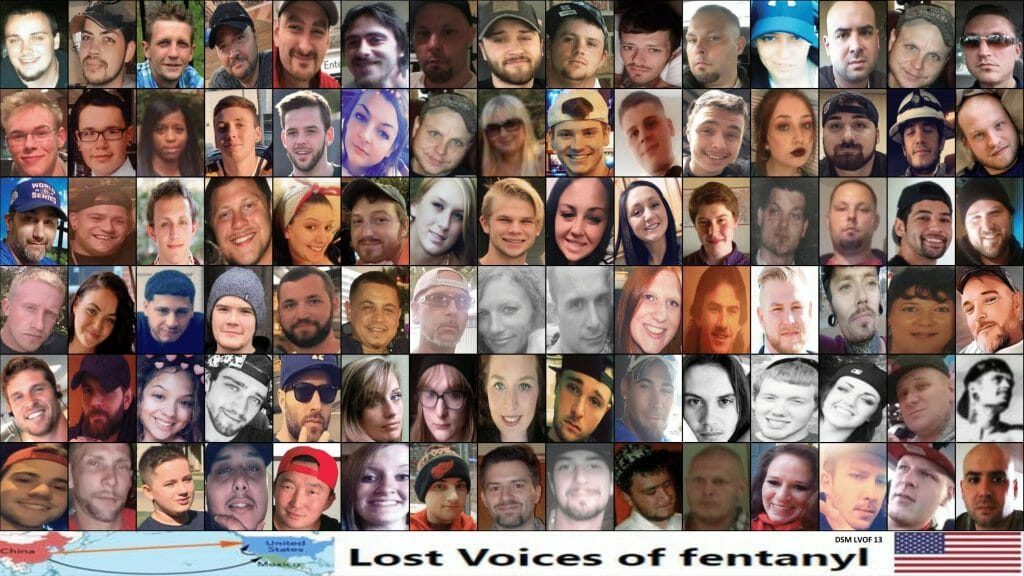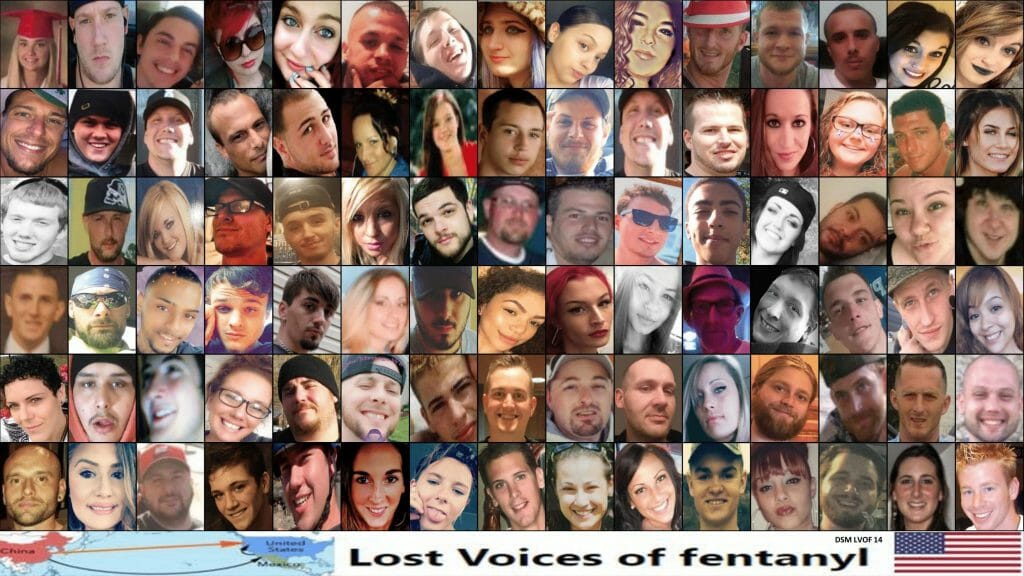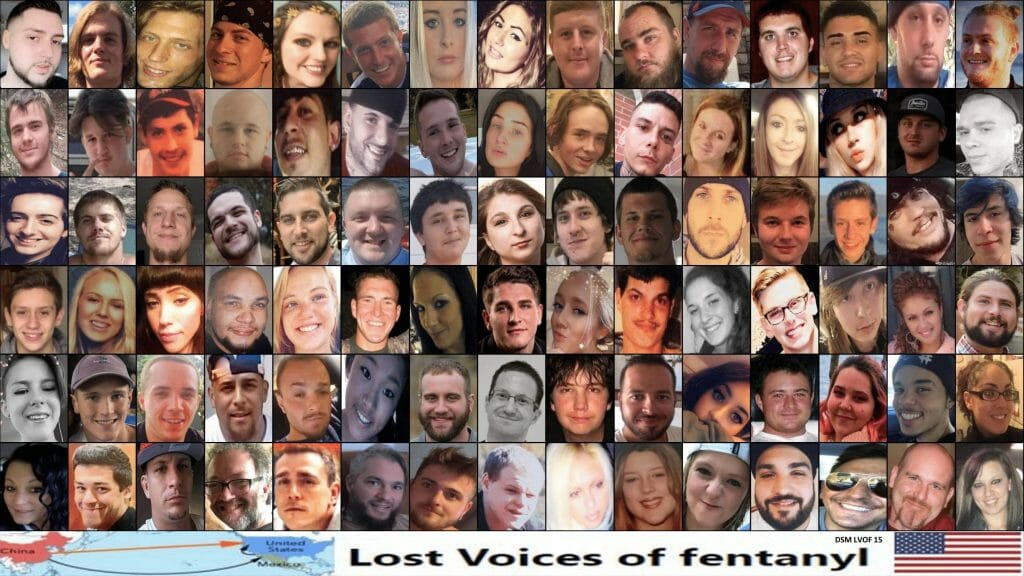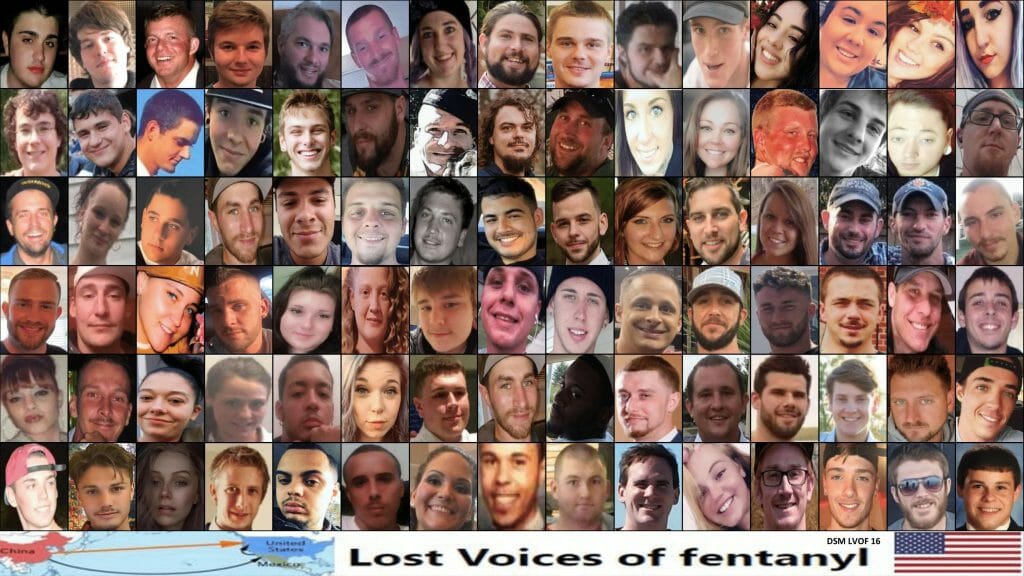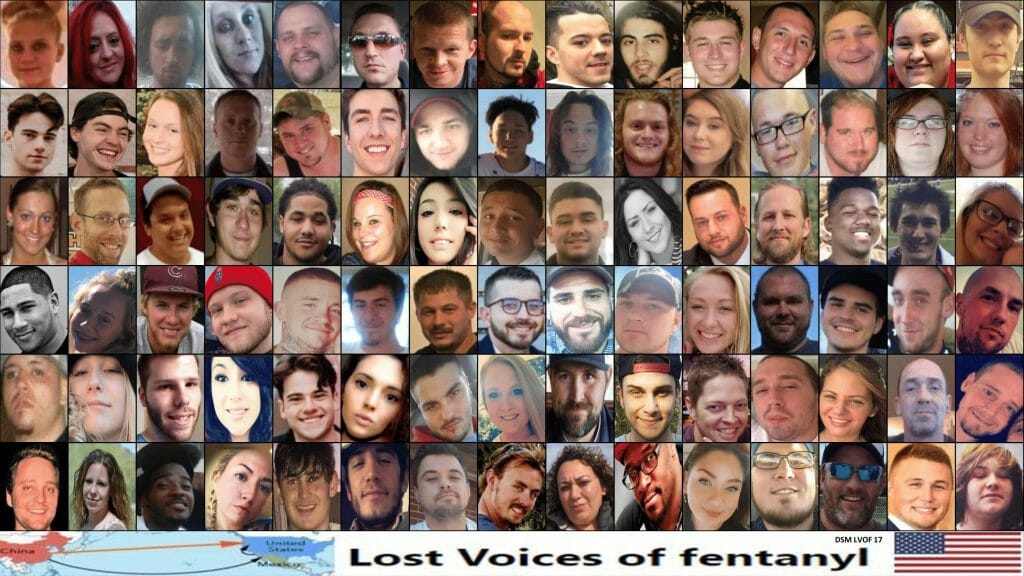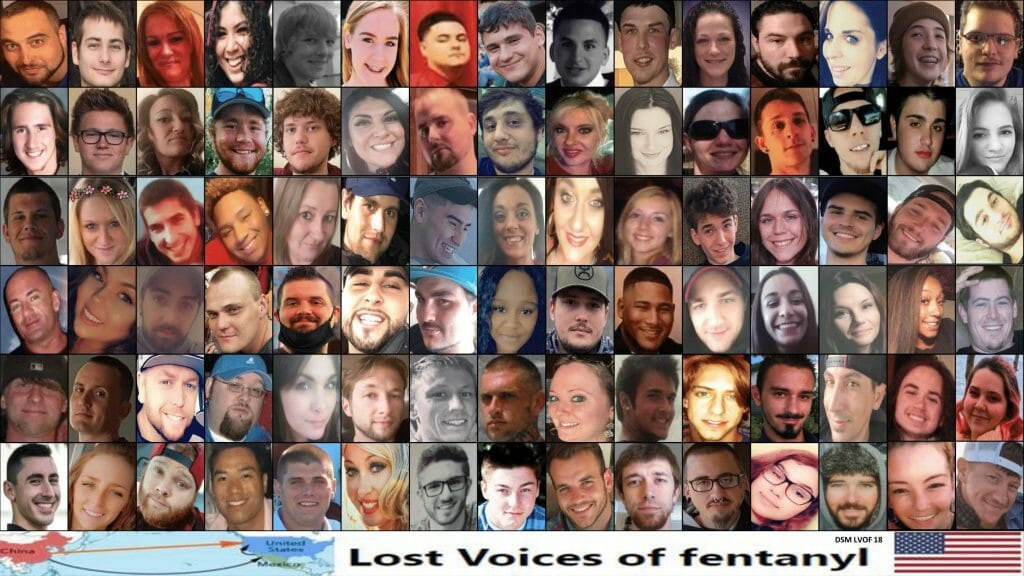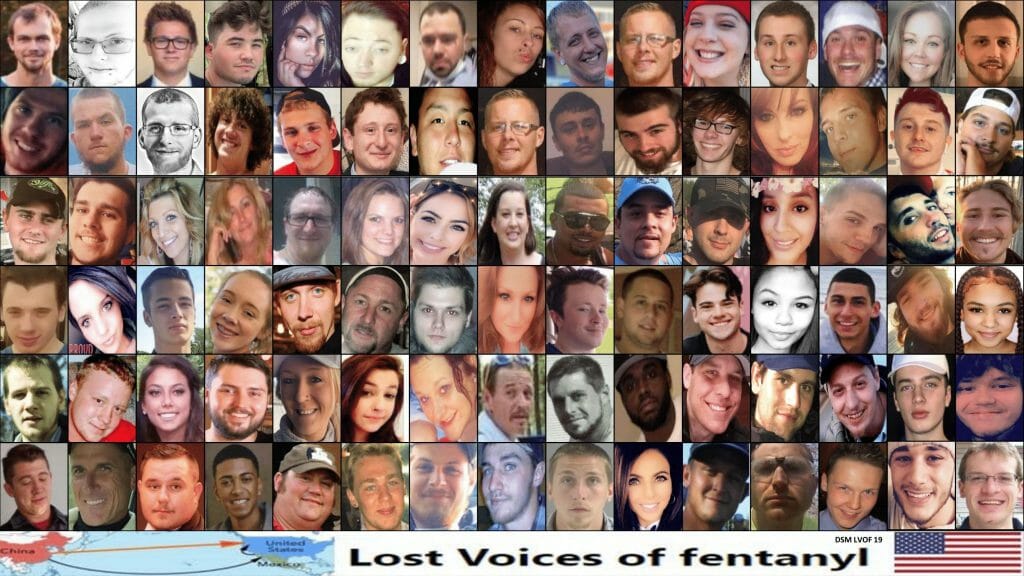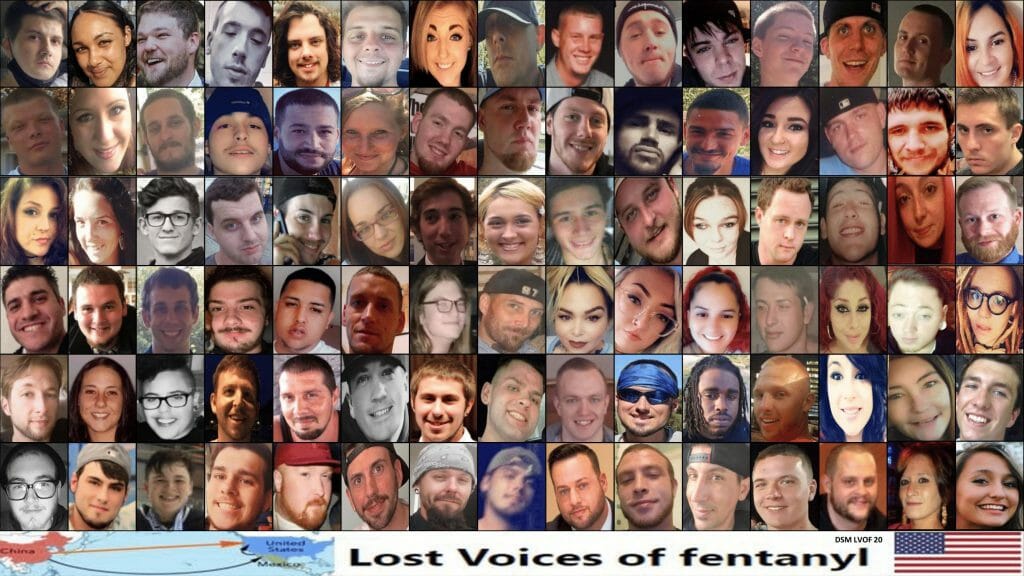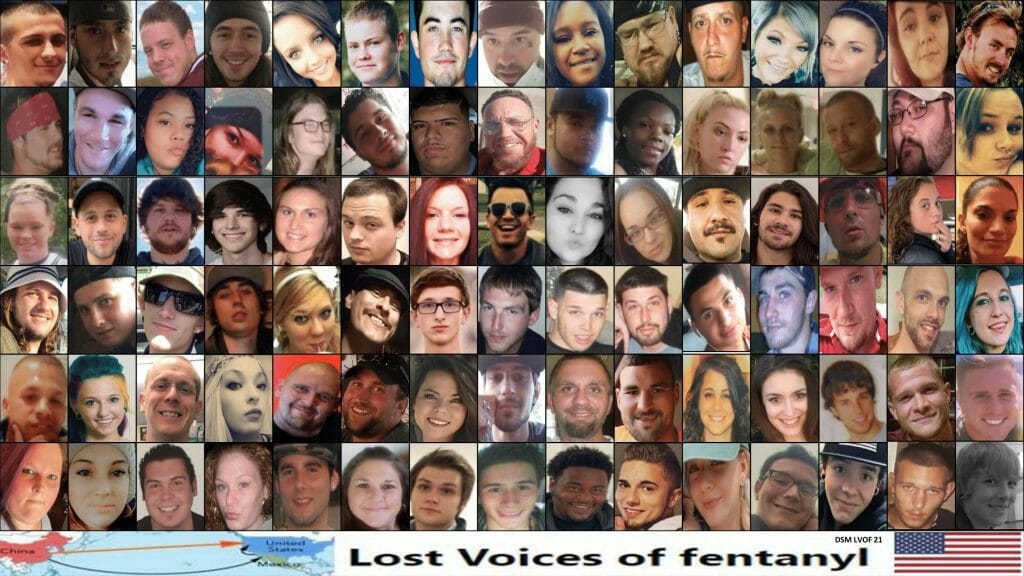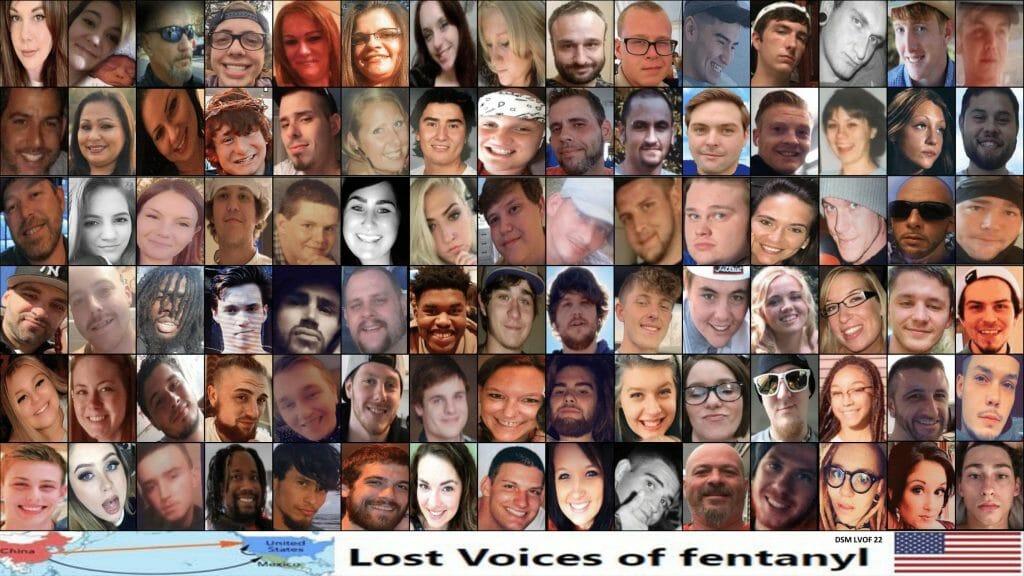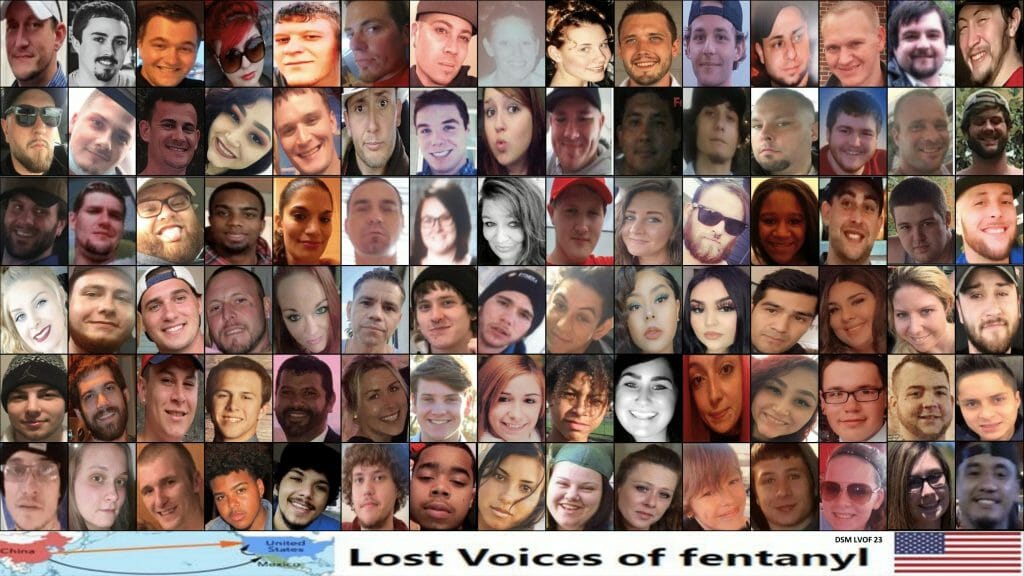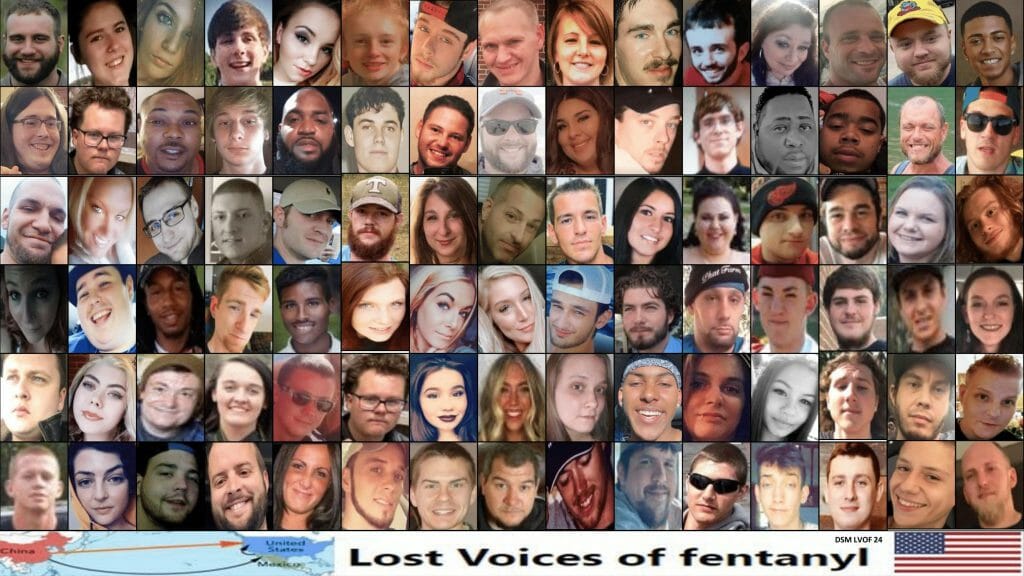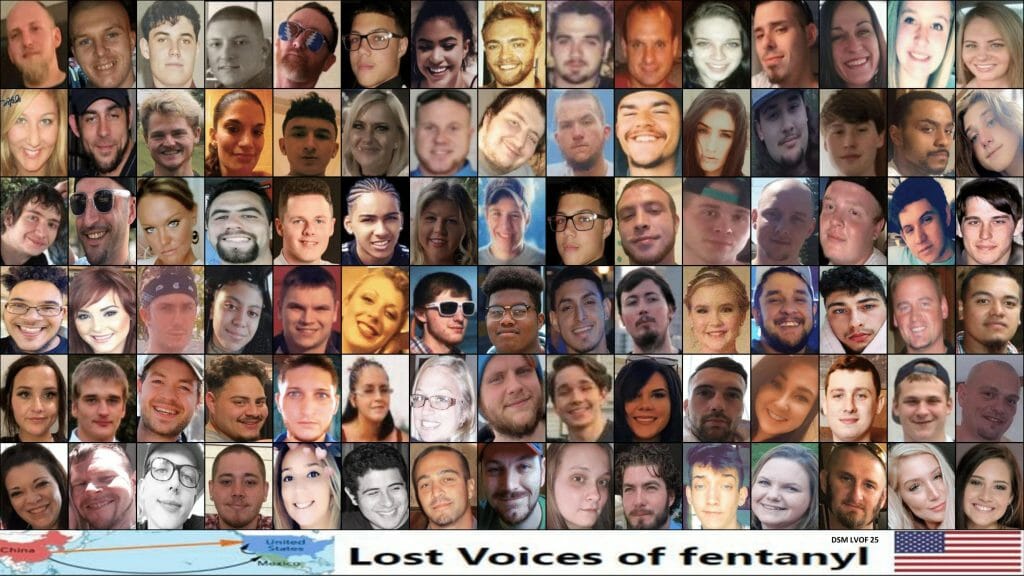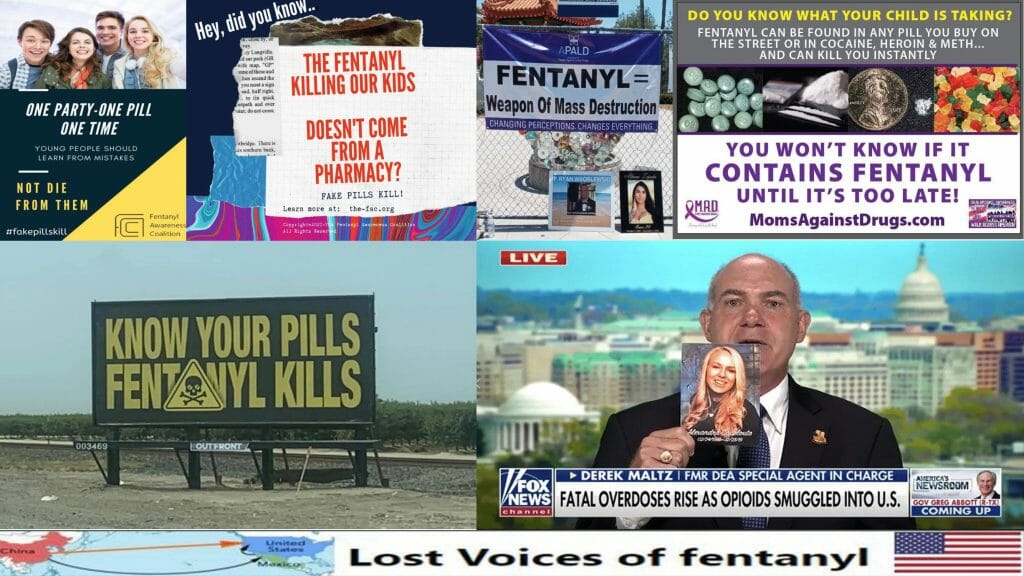 For more information on lives already lost, visit Lost Voice of Fentanyl.