Featured Image Via
Hunter S. Thompson's drug intake is certainly one of a kind.
The legendary writer's daily routine was noted by E. Jean Carroll in the first chapter of her 1994 book 'HUNTER: The Strange and Savage Life of Hunter S. Thompson'.
Thompson clearly had a unique writing technique during the 'Fear and Loathing in Las Vegas', but nobody could have imagined it was this crazy.
And clearly, this routine was certainly one of a kind.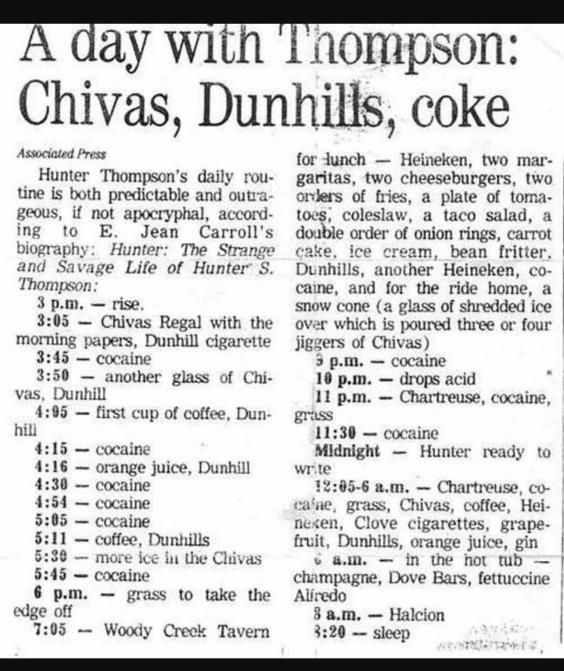 Look at the detail of this, insane! He really enjoyed that cocaine though didn't he?
The guy was so organised as well, very consistent indeed!
What a legend. What a tricky job that must have been though, trying to catch up with a crazy character like that all day long.
For another cool story check this out!