A new school year is approaching, so for college kids the stress, fun, and challenges are coming back. However, another huge factor they need to worry about is their college apartment checklist. For any school year, that affects their living situation inside a typical college apartment.
Where and how you live when taking on school is just as important to prepare for since it can be a place to escape from stress, somewhere you could do school work, and most importantly, be comfortable. Being at peace in my apartment helped my roommates and I excel this past school year, which ended way better than it did the previous year.
I strongly believe that for reasons besides more space and motivational roommates, a surefire way to help performance in college is to put effort into little things around a college apartment. These items/ideas can provide inspiration, fun, motivation, happiness, and other beneficial emotions and moods.
Whip out your college apartment checklist, because here are some new and unique ways to spice up your college apartment:
Play with Photographs Around your College Apartment
Printed photos are one of the easiest/cheapest ways to decorate your space in a meaningful way and invoke good emotions. Not only that, but the diversity in which you can use them allows for many creative ideas.
Polaroid wall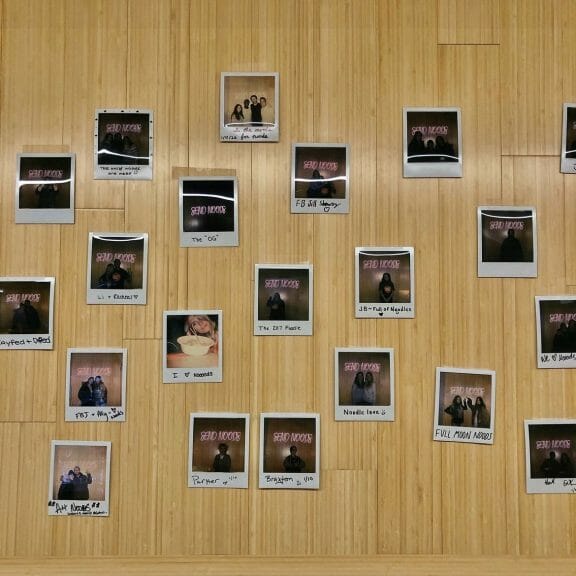 Polaroids are one of the coolest forms of photos. The physical photo pops out of the camera right away and shows the situation with an older vibe to it which makes them so popular.
Many college apartments I've been in keep a wall of Polaroids on a wall next to the front door. This is to show who entered the apartment, the date they did, and they're unique signature along with it. It's a fun way to show off who's all been in an apartment while being fascinating to view with all the poses and different dates.
Disposable Camera Prints
Imagine you're able to see a bunch of amazing moments from a college apartment all in one place.
Similar to a polaroid wall, there are also plenty of spots with disposable prints attached to a wall in one area. Disposable prints are used to show people, moments, and other events from within an apartment.
These are also enjoyable to examine when in a social setting, but they're more than just photos. They're memories to look back at or new things to see for the first time if you weren't present when it was taken within that college apartment. And if nothing else, when stressed, looking at disposable prints is a way to remind yourself of the good times before, and the good times coming ahead.
Place the Important People Close
As a student, you're probably at your desk or in bed when at home, right? So place your loved ones there in photograph form!

I framed some pictures of my girlfriend and placed them on my nightstand. My mother in polaroid form is taped to the wall above my desk. And some of my closest friends sit taped above my TV.
Whenever I look their way (which is all the time) it reminds me of who I'm doing all of the hard work for and that I need to keep pushing through.
If anything, be sure to include some sort of photos on your college apartment checklist.
Pick a Theme
Picking a theme for a room in a college apartment is a great way to make the move-in process more fun. More importantly, a themed room can make the space more comfortable for you. Commonly, bedrooms are the ones themed.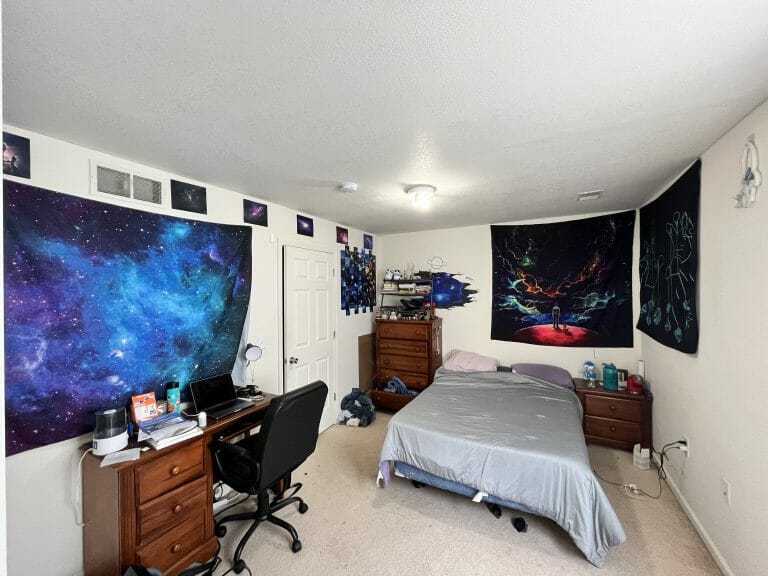 For example, my bedroom is space themed. Is it childish? Yes. Is it cool, hell yeah! Being surrounded by stars, planets, and the deep blue of space is very cozy and has an awesome vibe. I easily completed homework from the comfort of my bed.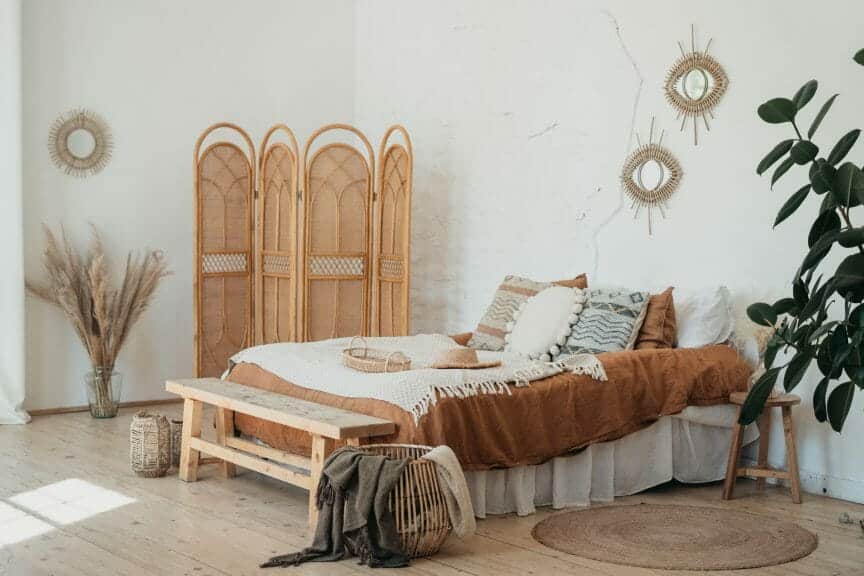 On the flip side, my girlfriend's room is bohemian-themed. Lots of fake plants, minimalist pictures of nature, and hanging decor make it feel as though I'm one with nature.
Make sure to save up some money to spend on attributes for a room and add those to your college apartment checklist.
There are so many routes to go when choosing a theme. Just remember to pick one that makes you comfortable, because your homework-doing self will thank you later.
Install Activities Around Your College Apartment
By installing activities, I don't mean setting up an arcade in the basement. Instead, spend some cash on a game or something of that nature.
Activities for a College Apartment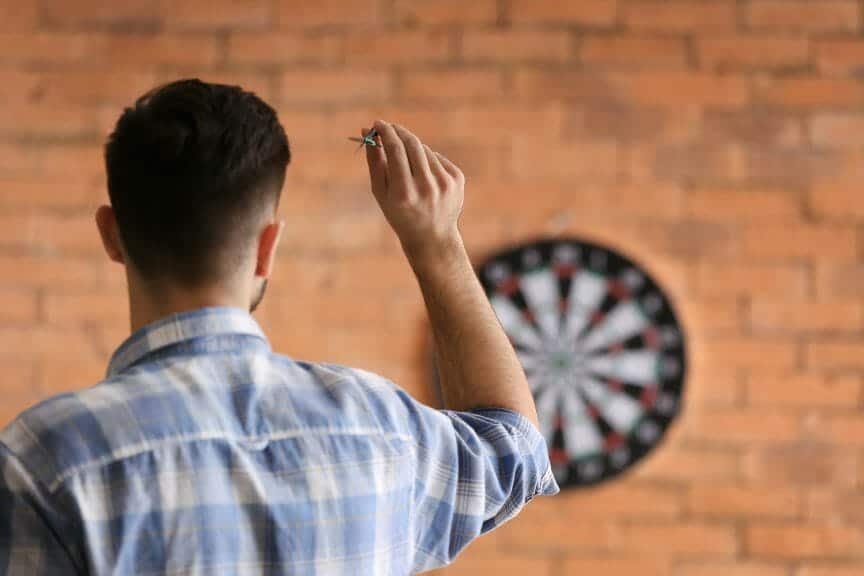 Darts is a game that anyone can play at any time. This can serve as a distraction from school or an easy way for roommates to spend some time with each other. A decent dartboard runs anywhere from $25-$60 on Amazon, so not bad if the cost is split between roommates. Just remember to slap some cardboard behind it to avoid damage and extra fees!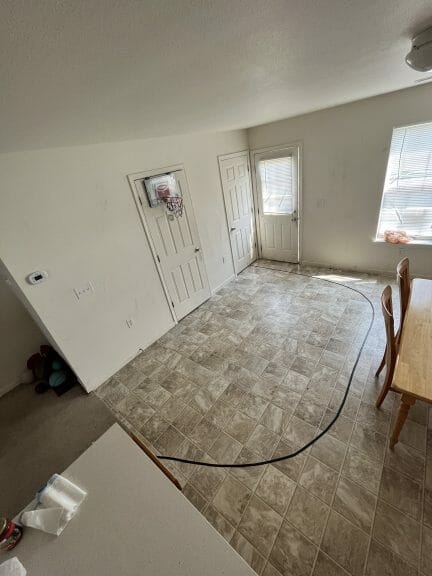 A mini basketball hoop is one of the best items to have in an apartment. It solves boredom, decompresses stress, and is fun with multiple people. My roommates and I used ours daily for those reasons. We even added a three-point line with electrical tape and kept records for a three-point contest. You should be able to find a decent hoop for less than $30 on Amazon, along with any ball that bounces at a local dollar store.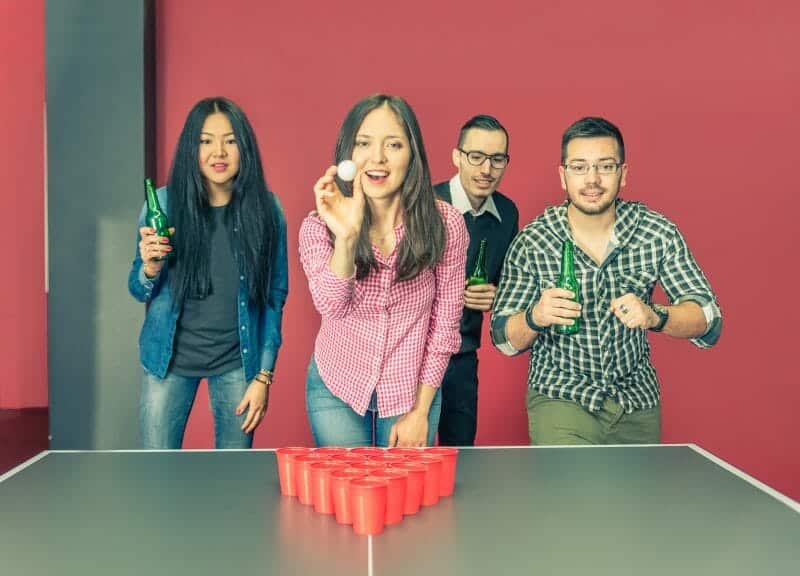 A beer pong table is a must-have for a college party, but there's nothing against the rules for keeping one ready at all times! Yet another game anyone can play and afford since it's only cups, ping pong balls, and a table which probably came packaged with your apartment. Just use water instead of alcohol and you're good to go on harmless and endless entertainment!
Like earlier, be sure to have your finances in check so you can afford to add these to your college apartment checklist!
The Bottom Line
None of the ideas above are required to accomplish the greatest apartment possible. However, I can without a doubt claim that adding them to your college apartment checklist will improve your college apartment.
With more surrounding you at home that gives you better energy, moods, and motivation, doing well in school will come naturally. And a simple game of darts or laying down in a themed room specifically decorated for yourself goes a long way in keeping a positive mindset.
All in all, a positive aura is something to strive for when at school, so pay attention to the little things around your home that help you keep it, and put effort into expanding that into something greater.