Being a college student is no easy task. Everyone goes through the various cycles that inevitably come with the college territory. There are ups and downs and sometimes flatlines, that occur during these years.
However, there are three common stages of being a college student. There's the studious stage, the average stage, and the final stage. Everyone goes through these eras at one point or another. The only question is which era you belong in and what to anticipate.
Stage 1: The Studious Student
During this point in college, this stage is most likely seen during the beginning of the quarter/semester. When everything is still in the early days, responsibility hasn't completely set in. Where the student is putting in the utmost time and energy into their academics.
The coursework is also at its lightest during this point. Furthermore, this phase can be seen all across Instagram and TikTok, where college students express the light-heartedness of this era. For example, during this period, students are using a snippet of Olivia Rodrigo's song "All American Bitch" to portray the peaceful side of college. Specifically, using the lyrics:
"All the time

I'm grateful all the time

I'm sexy and I'm kind

I'm pretty when I cry"

Olivia Rodrigo
This social media trend highlights the stress-free part of stage one. The song is usually paired with aesthetically pleasing studying sessions or grabbing coffee at a café on campus. Maybe you're in this era right before midterms or finals. Or maybe you felt this way during the first two weeks of school. Either way, it's a canon event that everyone will experience inescapably. 
Stage 2: The Average Student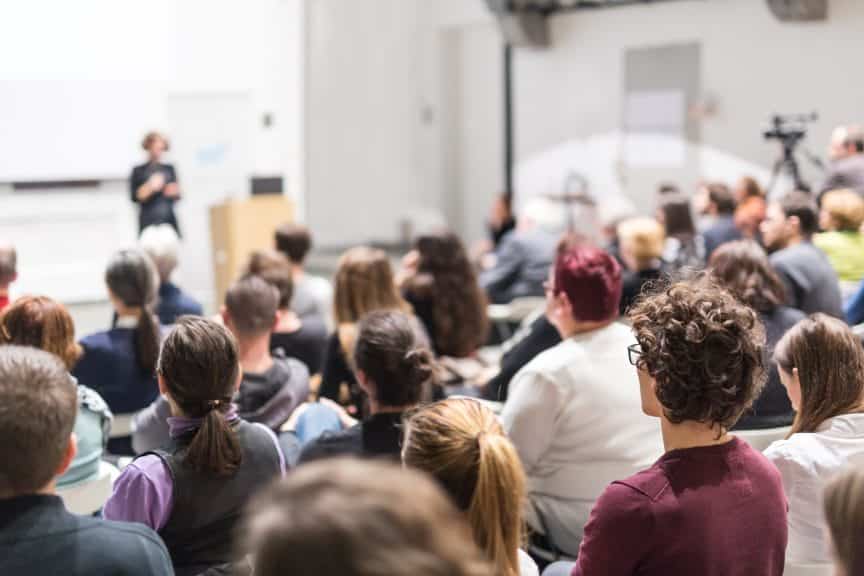 The next phase in the college era is where everyone studies when necessary by doing the bare minimum. At this point, most people have a routine already and live the same day repeatedly.
It's the college version of Groundhog Day. Going to class, submitting assignments, and typical everyday life things. During this time, it's easy to fall into a certain rhythm and begin to slack, like skipping a class that doesn't really need attendance occasionally—or skimming through reading material and turning in assignments slightly late. The list goes on.
This era is typically associated with a popular social media trend where students express the duller part of college with audio from SpongeBob. The video shows a character from the show doing the most mundane things like driving in traffic, going to work, being at home, and then going to bed. The people who use this trend caption the video saying, "When life begins to feel like this", showing how college does have its stagnant moments and every day isn't going to be an action-packed adventure. 
Stage 3: The Academically Tortured Student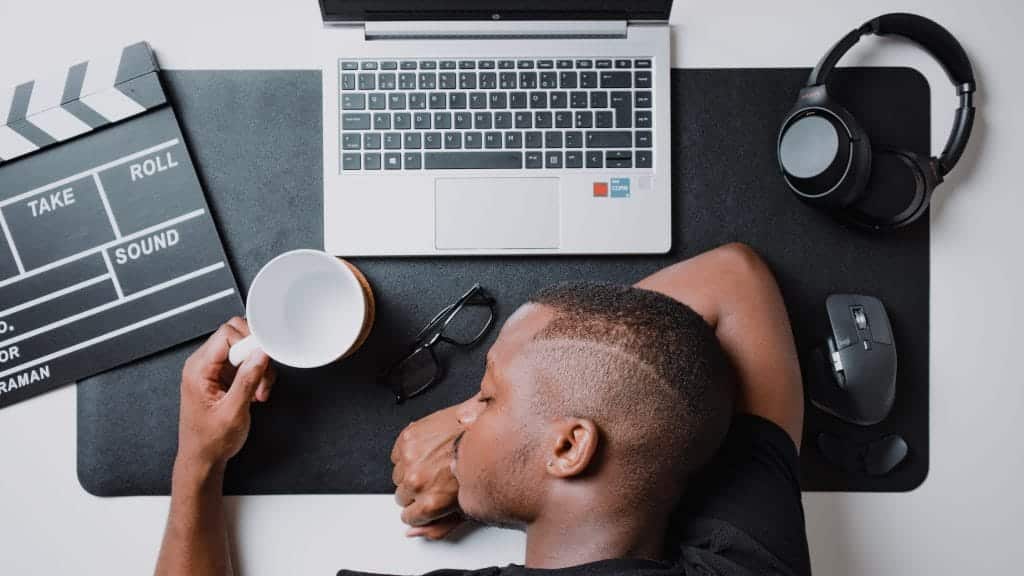 Lastly, the final stage of being a college student is the least favored and can be seen during finals, midterms, or any test that counts for most of a student's grade. This is when everyone feels as though they're living in academic chaos. And what better way to convey the stress than returning to Olivia Rodrigo's song "All-American Bitch," when she screams in her bridge.
This has been an uprising trend that many people are using, specifically college students, when they're spending sleepless nights studying and cramming. When the pressures of assignments and projects hit scholarly turmoil, it's in every student's core to feel the weight of college pressure, and sometimes, it takes a myriad of coffee or Red Bulls to overcome late-night studying sessions. Or sometimes it takes screaming the lyrics to "All American Bitch," to get through those flashcards. Allison Galoto, an engineering student from UC Irvine, says:
"As an Engineering major, I'm constantly stressed. There's always another assignment, one after the other. I feel behind and almost sleep-deprived, but the pressure is also the thing that motivates me to actually complete everything and to pull through."

Allison Galotto
Conclusion
To conclude, the three stages of college fall into different eras that everyone will eventually undergo. But knowing your era and how to deal is the most beneficial aspect. It's like accepting and managing the ups and downs of every phase. Then, hopefully, whether it's freshman year or the last year of college, you'll be able to navigate each period while understanding what's to be expected.