Since the start of the pandemic, TikTok has become the place for unusual collaborations, come-backs, and music phenomenons, however, the prize for top collaboration might just have been secured by Avril Lavigne who resurfaced from hiding and reintroduced herself on TikTok in an iconic comeback with none other than Tony Hawk. 
@avrillavigne, who only has one post on TikTok, has secured over 23.1 million views on the video which featured special guest, Tony Hawk, in a recreation of her song 'Sk8er Boi'.
The video features Lavigne lip-synching to her song in what appears to be a skate park with an ocean view. As the video continues, Tony Hawk makes an appearance and proceeds to skate-board in line with the lyrics of the song.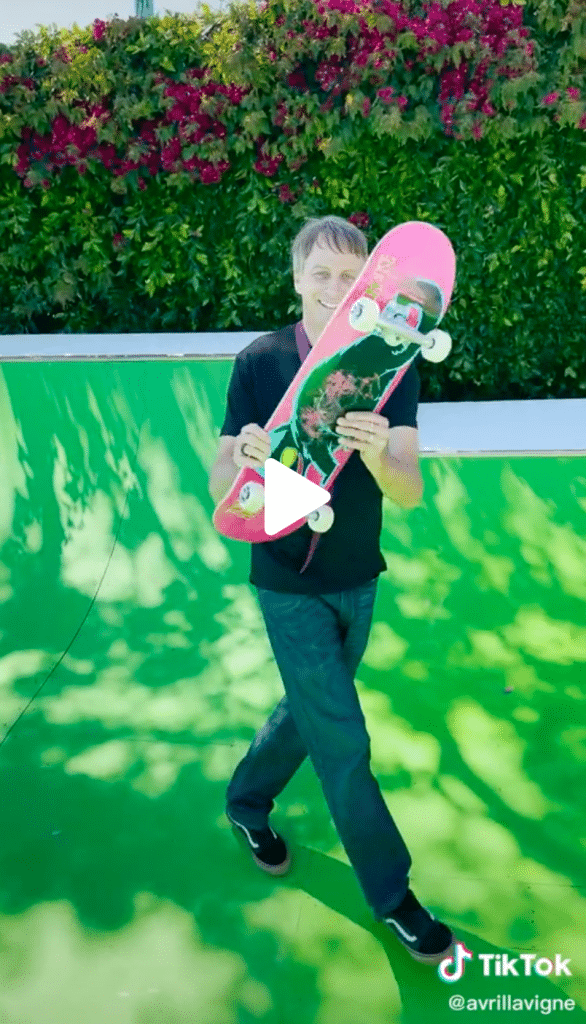 With over 122 thousand comments, the fans reaction to the collaboration was immense with comments reading: 'I don't think you understand how obsessed I am', 'My Childhood', 'OMG OKAY…IT'S HAPPENING…EVERYONE STAY CALM', 'I AM HAVING A MENTAL BREAKDOWNNNN ICONS ONLY', 'This is the collab we all wanted in middle school'.
It appears everyone seems to be having the same shocked reaction, however, most top comments seemed to be focusing on Avril Lavigne's appearance claiming 'How have you not aged a single second in 2 decades?' 'At this point if she's Not a vampire I'd be surprised', 'HOW DO YOU LOOK EXACTLY THE SAME', 'YOU HAVE NOT AGED ONE BIT HOW'.
These comments add to the popular conspiracy that claims Avril Lavigne does not age.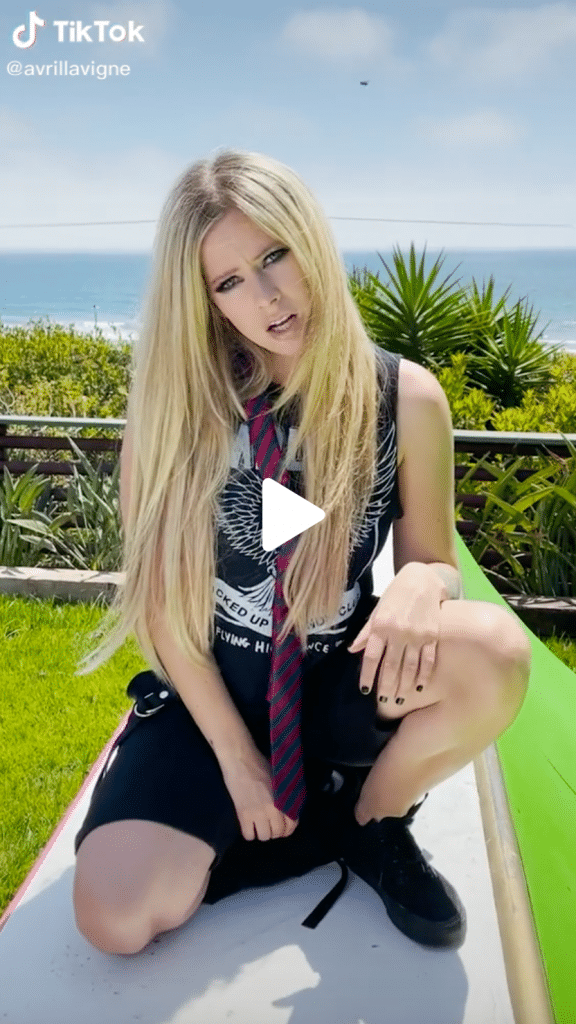 Avril Lavigne has yet to post another video, however, it is clear that fans are hoping for more content, from both Avril Lavigne herself and the iconic 2000 pairing. We'll have to see if we're lucky enough to be transported back into the 00s again!
For more social media records, check out this article about Billie Eilish's Instagram success.