The New Mexico Department of Game and Fish released a post seeking a professional bear hugger! Alongside it, they are advertising for a deer hugger too. Both reflect a Gen-Z mindset of finding fulfillment in your personal and professional life.
This is important because regardless of whether this is up your alley, the job market is expanding. Gen-Z has acknowledged a mindset of realizing the value of doing worthwhile work, not wanting to clog away at an unfulfilling 9-5, and seeking adventure with your life while you're at it. This seems to have caught on and means a positive shift in our hiring culture.
The job description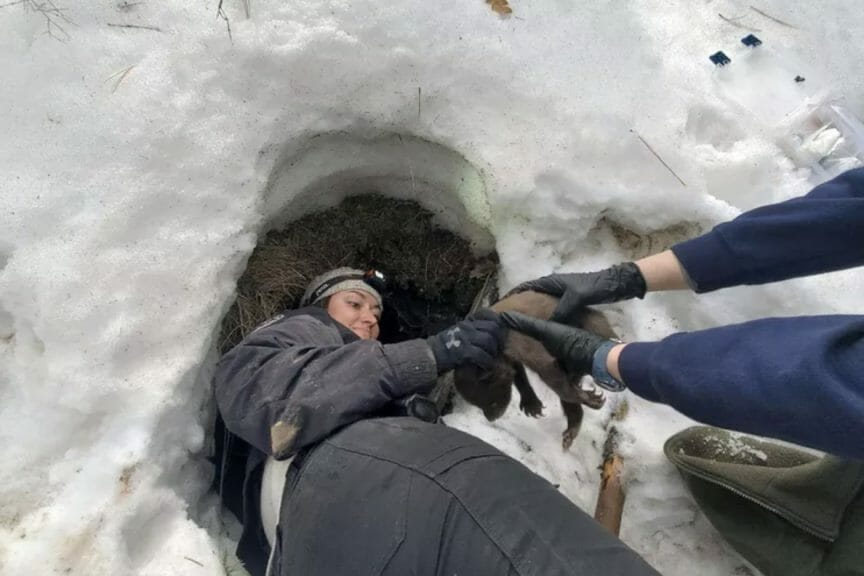 Their post shows that this is not a job to be taken lightly. The post says:
"Now hiring professional bear huggers. Must have ability to hike in strenuous conditions, have the courage to crawl into a bear den, and have the trust in your coworkers to keep you safe during the process. Not all law enforcement field work is this glamorous, but we would love for you to join the team where you can have the experience of a lifetime."

New Mexico Department of Game and Fish, Facebook
Niche roles are being highly sought after. Just because something isn't widely heard of does not mean it is easy to work. People with specializations are being recognized, and the industry accommodates different qualifications and working styles. If we delve deeper into the post, they have a more detailed list of requirements. They seek:
A Bachelor's Degree in biological sciences, police science or law enforcement, forestry, ecology, or other related fields.
Passing a physical training test.
Passing written, medical, and psychological examinations.
A Job Interview
The deadline was 30 March, but watch their page for similar opportunities!
People's reactions
Most people are reacting positively and acknowledge how revolutionary this role is. Kymberley Marie commented, "I'd love to move into a field like this. I'd love to move into something with more chance to be outdoors". People are keen to do serious work outdoors and be amongst nature. However, others point out the university degree requirement as discouraging them from applying. Monique Hania said she would love to apply as she has worked with exotic animals before, but she also remarked that they needed a college degree. Nic Lorenzo notes, "Some brilliant and dedicated people are not qualified just because they didn't pay thousands for a degree."
One takeaway is that this opportunity inspires people to rethink their line of work. It has presented the possibility of doing interesting, unconventional things with their degrees. Or it encourages them to enter the field because of exciting job prospects.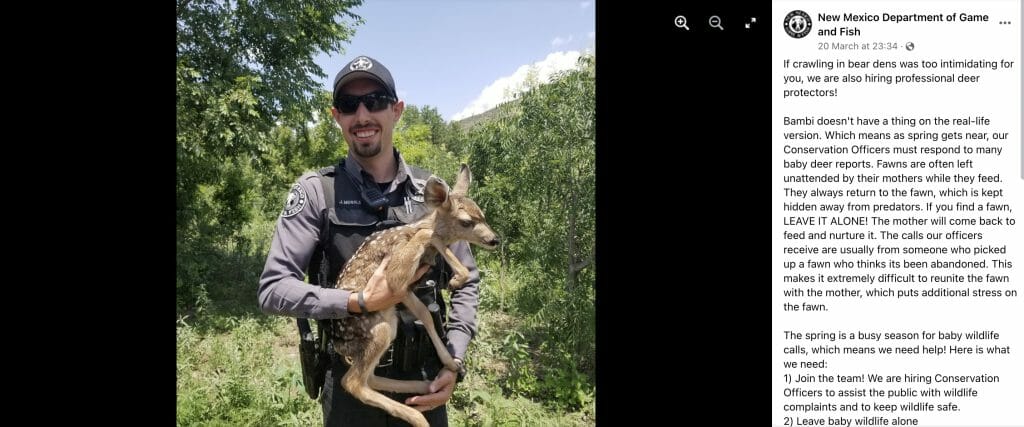 The implications
The job does a lot to debunk the myth that Gen-Z dislikes working and is uninterested. It shows them as profoundly invested in reworking the job culture as they notice its flaws and don't wish to be a part of it. Instead of accepting the status quo, they choose to reinvent it. The post shows their influence on all sections of their population, not just their own.
While some may criticize the college degree requirement, it is essential for quality control. It legitimizes the job and acknowledges that they are looking for skilled people. Working with animals and wildlife is a delicate business and should not be open to just anyone. If so, it will put both humans and animals in danger. So, keeping the requirement and the job selection process competitive ensures quality control and upholds safety standards.
This is a step in the right direction; what do you think?