Open wound: A student grieves at the Parkland, Fl., high school where 17 people were killed last February // photo credit: Gerald Herbert, Associated Press
Just over a year after the Parkland high school shooting that led to serious reappraisal of Florida's gun control legislation, the State Senate has passed a bill this week which could allow teachers the legal right to bear arms.
In a majority vote of 22-17, the State Senate has pushed the new bill into the final phases of being passed into law. Among the unanimous Democrat vote against the bill within the Senate chamber, there was just one Republican present to also reject the bill, Senator Anitere Flores. Once it passes the next stage of assessment, through the more conservative governmental branch of the State House, it is expected that the bill will be enshrined into law.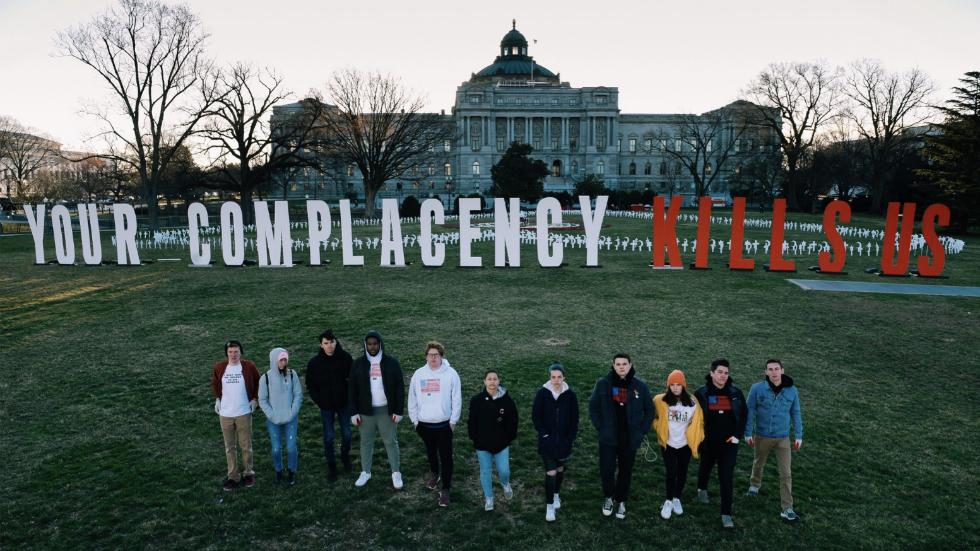 The bill, however, has been viewed as a step backwards. It was following the mass shooting which took place on the grounds of Marjory Stoneman Douglas High School in February 2018 that the Florida State legislature drastically revised its stance on gun control. As one of America's most gun-friendly territories, nicknamed the "Gunshine State" for its high density of arms-bearing citizens, it was in a stunning turn of events that Governor Rick Scott extended the waiting period to purchase a gun to the length of three days, and raised the minimum age of purchase to 21. It was a move that The New York Times described at the time – March 2018 – as "the most aggressive action on gun control taken in the state in decades."
The move to arming teachers has fallen at an especially charged time in America. With school shootings having become commonplace – Sandy Hook in 2012 is a particularly raw memory in the national psyche – the passing of this latest bill falls exactly twenty years after the notorious Columbine shootings of April 1999. The massacre, perpetrated by two teenagers – Dylan Klebold, 17, and Eric Harris, 18 – lead to the deaths of 17 people and seriously called to attention American gun control policy. Is now really the best time to fight fire with (gun)fire and permit school teachers the right to bear arms?
For more on how the Parkland school shootings have affected American culture, take a look at our article on the bizarre security measures implemented by Florida high schools last year.