Those who follow Islamic State news may be familiar with the name John Georgelas. If not, they may know his alias Yahya al-Bahrumi, or maybe Yahya Abu Hassan. Born in America, he embraced violent extremism and later became the highest-ranking American in IS. He now creates English-language propaganda for the group – and he might be even more powerful. One name you may not know, but should know, is that of his ex-wife, Tania Georgelas, neé Joya. Her story is the subject of a new short Atlantic documentary called "The First Lady of ISIS."
The Life of Tania Georgelas, In Brief
The documentary, only eleven-and-a-half minutes long, presents this extraordinary tale through an interview with the woman herself. In summary: after facing racism throughout her upbringing in England, she gravitated towards extremist influence. Her main influence: John, whom she found through a Muslim dating site and married within a month of meeting face-to-face. They lived in Texas, then Egypt, then Syria, where they hoped their children would grow up to be jihadist soldiers.
However, with each new child, Georgelas's desire to watch her children commit suicide attacks gave way to fear. By her fourth pregnancy, she pleaded that al-Bahrumi take her and the malnourished kids out of the warzone. He guided them across Turkey's border under sniper fire … then abandoned them for his greater goal. Now she's divorced, dating someone new, attending a Unitarian church, and living in Plano, Texas. John's parents, not extremists at all, live there and take care of the children on weekdays.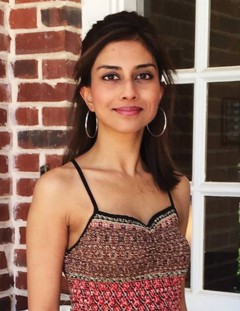 All this backstory is only part of the documentary. File footage of IS battles, which once raged outside her home, are interspersed with footage of her getting a haircut and playing with her kids. The editing contrasts old images of her and al-Bahrumi with her current look: typical American dress, including bared shoulders. This structuring reflects that though the past remains impactful, she can still move on. The American Dream suits her and her family nicely.
Though they managed to interview the former Mrs. Georgelas, The Atlantic, for obvious reasons, couldn't find the mister. Al-Bahrumi's still chasing his dream of a new caliphate at the price of a life with Tania and their children. (He reportedly started another family shortly after the divorce.) However, with IS nearing total defeat as of recent months, that choice may not work out for him. As for Tania Georgelas, who likely saved herself and her four kids from that chaos, her dream of a fresh start has a brighter outlook.
Curious about the imminent end of IS? Here's an article about it.