The legendary haze of electric music that filled the three days of 1969 was an unparalleled event. In 1999, this was attempted to be recreated. Woodstock 69' was full of peace, love, and unity. Woodstock 99' was an apocalyptic three days of fire, violence, and vandalism. What went wrong?
(Trigger Warning: Mentions of s*xual assault and r*pe)
On The Brink of the Millennium
It was 1999, and the impeachment of Bill Clinton freed the aroma of male entitlement that filled the air. Films like Fight Club and American Pie were dominating Hollywood, themes of sex and violence being the only things keeping audiences entertained. When Michael Lang, the original creator of the 1969 Woodstock festival, wanted a recreation of this iconic staple of music history, he did so in 1994. Though the lineup was different and the weather conditions were on the wetter side, the festival ran relatively smoothly other than the overpopulation, which seems like a pattern. But no one could have prepared for the catastrophe that was Woodstock '99.
Limp Bizkit, Overpriced Water and 40-Degree Heat
Immediately the festival was off to a rocky start with the weather being unbearably hot, a problem with an easy enough solution, right? Not for the promotors who wanted to save their expenses. The queues for the water fountains were miles long, and water bottles were sold for $4 each, the organizers fault in selling their refreshment rights to on-site vendors. Profit was consistently placed above the health and safety of the attendees. The festival also prohibited food and drink from being taken into the site, adding even more insult to injury. When Fred Durst began jumping on the stage and instructing the famished and dehydrated crowd to 'break stuff', it's no wonder they took this literally. Metal bands are going to play metal music, yet fingers were pointed at Fred Durst and Jonathan Davis for playing the music they were paid to play.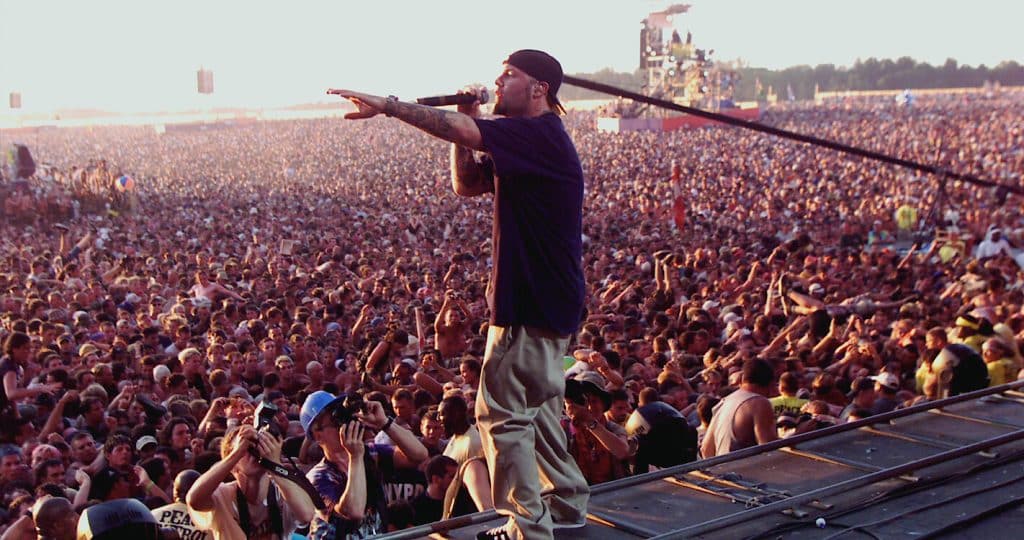 The Emergence of Nu-metal, Security and Wastage Cuts
The lineup is extremely different from that of 1969. Bands such as Korn, Limp Bizkit, and Rage Against the Machine took to the stage. The crowd is characterized as 'uncontrollable' and described by one person in the documentary as 'frat boy types destroying the peacefulness'. In an even more shocking revelation, 'Pay-per-view' encouraged reckless and wild behavior from the festival-goers to make more money when broadcasting.
These same people running around naked, dehydrated and injured from the mosh pits were also facing overflowing Portaloos and an abundance of litter around the festival site. Sub-contractors did not perform their jobs correctly, so the sewage that rendered the toilet facilities unusable began to contaminate the drinking fountains, with a large number of attendees sporting trench mouth. If this wasn't enough to spark the riot, the security team was recruited simply through the organizers handing out t-shirts branded 'Peace Patrol'. People wanting to attend the festival grasped this as an opportunity for a free concert, having zero background in security employment. These were essentially untrained people put in charge of guarding and protecting two-hundred-thousand people.
It was transparent. The entire festival was not for peace and music but rather greed and profit. The venue didn't care, and people began questioning why they should.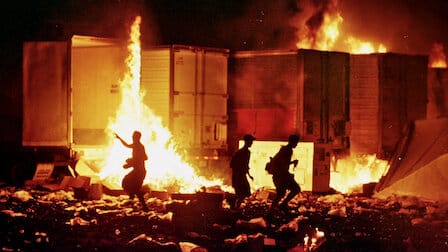 Assault, Arson, and Anthony Kiedis
The treatment of women got progressively more disturbing as the weekend continued. With Sheryl Crow being verbally harassed while she was on stage performing, it is horrifying to think what they were doing to women off-stage. Women were assaulted when crowd-surfing, to which organizer, John Scher, responded in the documentary by saying, "What could I have done about it? I'm not sure I could have done anything." Even more shockingly, after being confronted about the rape of a sixteen-year-old girl at the festival, Scher responded, '"Woodstock was like a small city, you know? All things considered, I'd say that there would probably be as many or more rapes in any sized city of that… but it wasn't anything that gained enough momentum so that it caused any on-site issues, other than, of course, the women it happened to".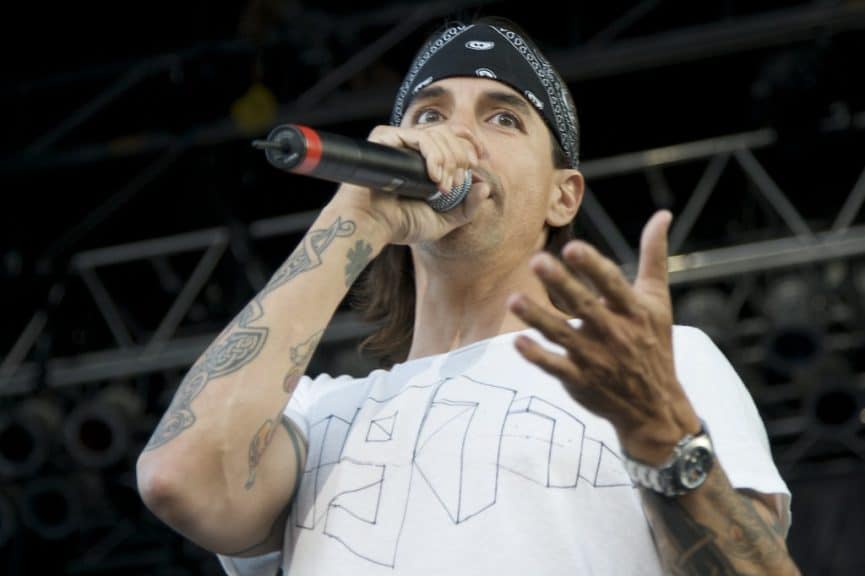 During and after the Red Hot Chili Peppers set, the entire festival ground was engulfed in a sea of orange flames. The crowd was suffering from trench mouth, heatstroke, and extortionate prices. Not even with hindsight alone is it blatant to see that giving these people 200,000 lit candles was not a feasible idea. Bonfires were lit, art pieces burnt, cars were torched on fire, and propane tanks exploded. To add another match to this kerosene-fueled rampage, Anthony Kiedis came back on stage to accompany them with a soundtrack, performing 'Fire', a tribute to Jimi Hendrix.
Whilst crowds looted and annihilated anything in their path, the organizers and staff were barricading themselves in their building, terrified to see what the result of their actions would look like. Even with the documentary being made, the responsibility still seems a far-fetched thing to take for Michael Lang and John Scher. The train wreck of Woodstock '99 is a haunting image of greed and how vengeance, vandalism, and violence were the consequences.