The 25-year-old Spider-Man: No Way Home star, Tom Holland, has been talking about potentially making a big shift in his career. With the possible end of the Spider-Man franchise, Holland is looking towards what the future might hold for him.
Since the young age of 11, Tom Holland has been in the spotlight and he admits that he is starting to grow weary of it all. One of his first acting jobs was in the musical Billy Elliot where he plays motherless Billy who begins taking ballet lessons. Fast forward eight years and suddenly Holland is playing one of the biggest names in the Marvel Cinematic Universe.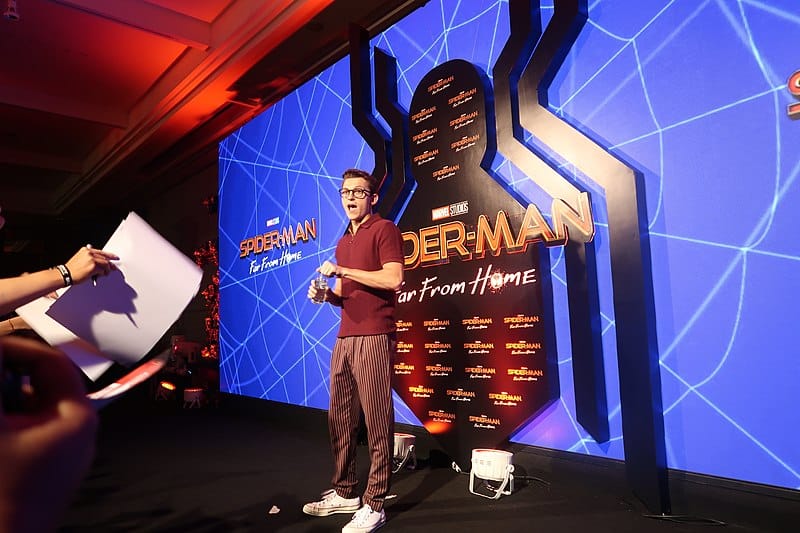 It is because of his stint as Spider-Man that Holland found love with his girlfriend Zendaya. The two of them confirmed their relationship, despite being told by producers to not date, in 2021 when pictures of them kissing went viral. He even posted a sweet Instagram post to her this summer calling her "My MJ".
This past week, Holland announced that while he was has loved every minute of being Spider-Man, he is thinking it may be his time to say goodbye to the character. He said this would allow for more diversity in the character or even a woman to take over the helm. What a class act!
So what would be Holland's dream job? He said he would love to be a teacher, but above all, he can't wait to be a father. And who could be the lucky person to become Holland's wife and future mother to his children? None of us know for certain, but Zendaya posted a shot of Holland on her Instagram with the caption "My Spider-Man".
With the Fred Astaire bio-pic slated production and his upcoming film with Mark Wahlberg, Uncharted, fans of Holland won't be without him yet. Spider-man: No Way Home is out in theaters now.