The launch of 'You' season four on Netflix has seen the return of Joe Goldberg to our screens.
What is 'You'?
'You' Season 4, Part One, hit Netflix screens on February 9th reclaiming its spot as one of Netflix's most popular shows among fans. The past three seasons rotated between New York City and Los Angeles, following a similar formula of protagonist Joe Goldberg (Penn Badgley) fixating on a woman he meets and stopping at no limit to ensure they end up together.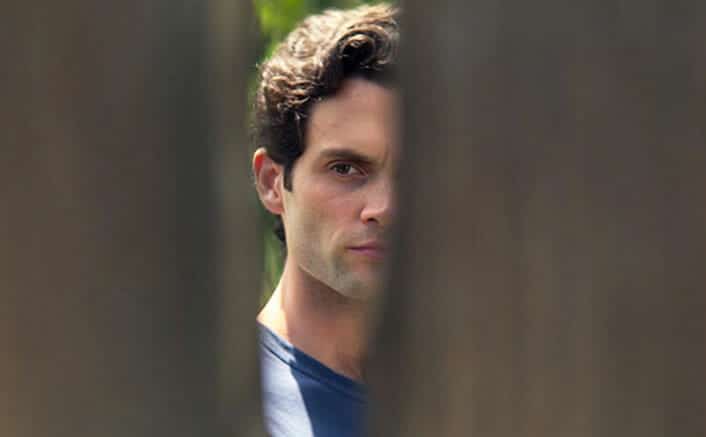 A popular and profitable formula
Popular and Profitable
The show's typical formula depicts Joe finding a woman he fixates on and inserting himself into their lives due to his obsessive tendencies. Eventually, we see this resulting in murder at the expense of what he calls love. Despite appreciation for Joe's previous victims, Guinevere Beck (Elizabeth Lail) and Love Quinn (Victoria Pedretti). The continued success of protagonist Joe Goldberg and his ability to manipulate and abuse women and subsequently be rewarded with a new identity calls into question the creator's motivations for the character.  
Does season four offer a difference?
Difference in formula
Season three ended in a brutal face-off between Joe and his wife, Love, resulting in Love's death, Joe faking his death, and a son left behind. Season four offers Joe a luxurious identity as a university professor. Successfully achieving status in an aristocratic group of Londoners and friends from Oxford University. This is a metaphor for everything Joe opposes, wealth, advantage, and luxury. A complete diversion from the harsh circumstances he grew up in. Joe becomes the victim of his success as an anonymous 'Eat the Rich killer' target, Joe. This places him in the realm of watching and the obsession he once targeted others with.  
An interview with the show's writer Sera Gamble suggested:
"We have always had conversations about how to balance everybody's desire to see Joe face some form of justice, and the core truth that guys like Joe often don't face a single consequence in the long term".

Forbes 'Will Joe Goldberg of Netflix's 'You' Ever Face The Consequences' Anhar Karim

Why do we like Joe?
He's a 'nice guy':
One of the dangerous elements of a character like Joe is his ability to present himself as a typical 'nice guy.' Penn Badgley, who plays Joe, has criticized fans, reminding them that Joe, apart from everything else, is a "murderer and a sociopath." His multidimensional character offers fans excitement and intrigue; his idealized nature causes fans to overlook the negatives.
"Sometimes he's the exact perfect balance between chivalrous and allowing his partner to be autonomous and empowered".

InStyle 'Penn Badgley Swears It's a Coincidence That He Always Plays the Social Media Creep' https://www.instyle.com/celebrity/penn-badgley-you-interview-social-media-creep  Claire Stern
A hopeless romantic:
There is no denying Joe fixates on women, but is it love or simply love-bombing?
"Love bombers seek to quickly obtain the affection and attention of someone they are romantically pursuing by presenting an idealized image of themselves" says Lori Nixon Bethea, PhD, owner of Intentional Hearts Counseling Services.

Cosmopolitan 'Everything You Need to Know About Love Bombing and Why It's So Dangerous' LAUREN L'AMIE, TAYLOR ANDREWS AND RACHEL VARINA
The goal of love-bombing is to inflate the ego and confidence of the love-bomber itself. Therefore suggesting a narcissistic and abusive element of the relationship. As many fans of Joe Goldberg may not see this element within him, this may explain their constant admiration of the character. Social media platforms such as TikTok are filled with videos and fan edits of the character. Goldberg actor Penn Badgley mimics the character's infamous narration as he reacted in character to viral TikTok. Despite such narration in the series is what attracts fans to the surface.
Why is this problematic?
The humble origins surrounding Joe Goldberg and his likable personality create a blind spot for the character. Audiences are unsure whether to love or hate him, or maybe both. The consistent voice-over narration adds dimension to his thoughts, as his proclaimed romantic side opposes his manipulative behaviors. As such, the duplexity keeps the character intriguing to fans of the show, provoking a sense of empathy. It is the glorified version he presents of himself that can be dangerous for audiences to fantasize over.
What next?
Although we can humanize Joe Goldberg, it is vital to recognize the dangers of idealizing such a character. The advent of season four, part two, brings hope the show will get a new conclusion to an eventful climax of the story.