Our favorite girls have finally entered season three territory on Yellowjackets, ending season two with a fire finale. Yellowjackets has a big reputation for shocks, twists, and turns. However, fans definitely didn't expect this cold, dark ending. 
Clearly, we are in for a long wait to get an answer to the burning questions that fans have been begging for. Although, I think it is safe to say we are one step closer in the right direction. I mean, what would Yellowjackets even be if they just gave us answers so effortlessly? Let's see what mysteries they offer us in the season two finale.
Man-eaters, Man.
As we all know and are disgusted by, Javi did not make it to the finale back in the wilderness. In one of the opening scenes, we see Javi being carried to the cabin by the girls. At this point, hunger and hallucinations are catching up to them, so Travis barely said his teary goodbye and immediately pawned his brother off to the group. Shauna, our oh-so-skilled butcher, takes it into her hands and prepares their next meal—thanks to the wilderness.
To our surprise, Coach walks back to the cabin and, unfortunately sees what Shauna has been up to. Coach pulls his best friend Natalie to the side and begs her to go to the empty cave with him since he does not think "she's like the others." Natalie's got different plans for herself and declines the offer, tripped up by the guilt of letting Javi die in order to save herself.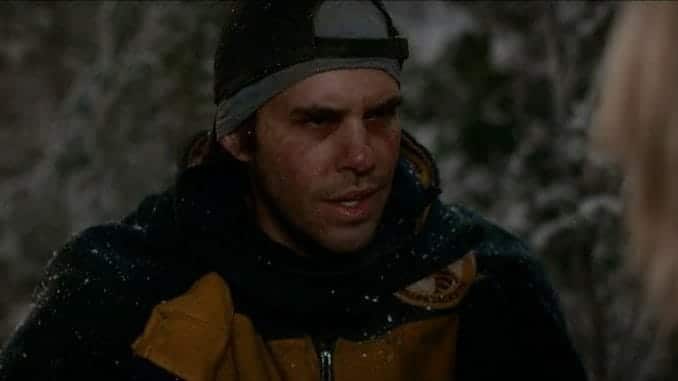 Lottie, Your Trauma Is Showing!
Meanwhile, in 2021, the girls are faced with Lottie getting 'called back' to the wilderness. Lottie tells the group of adult Yellowjackets that they need to do what they always have done, which is sacrifice. Similarly, Shauna suggests that they need to do it exactly how they used to: using a deck of cards with one queen, masks, and a knife. Shauna only suggested it to distract Lottie, but things obviously took a turn. 
Van and Tai are on mask duty, Shauna is dulling some knives with Natalie, and Misty is trying to call for medical help to lock Lottie away. That is, until her crush Walter pops up, saying how he is going to save Misty and her friends. Simultaneously, Jeff and Callie are also on their way to save the day. Unfortunately, they ended up getting followed by the cops, Kevyn Tan and Matt Saracusa.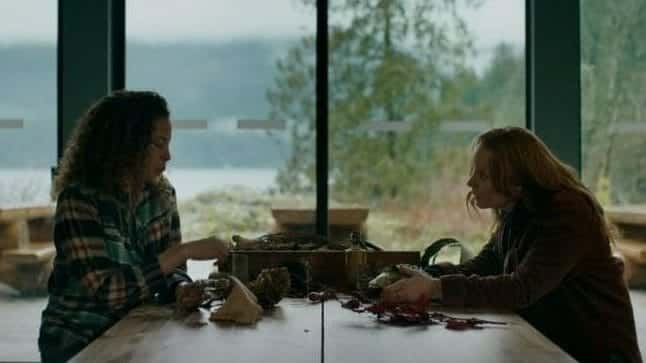 Fighting Fire With Fire
Eventually, in the wilderness, Lottie finally comes down from upstairs and tells the group how the wilderness doesn't want her as a leader. Instead, "it" wants Natalie as queen. During this scene, we can see Coach watching the ritual distastefully. We already know from previous episodes how often Coach disagrees with what the girls are doing. With matches and gasoline in hand, we can only imagine he's to blame for what comes next in the wilderness.
While the girls are sleeping and Shauna is crying about not being queen, smoke starts appearing. In seconds, the cabin is up in flames as the girls gather supplies as quickly as they can. In the blink of an eye, the girls watched the only home they had known in the wilderness burn to nothing.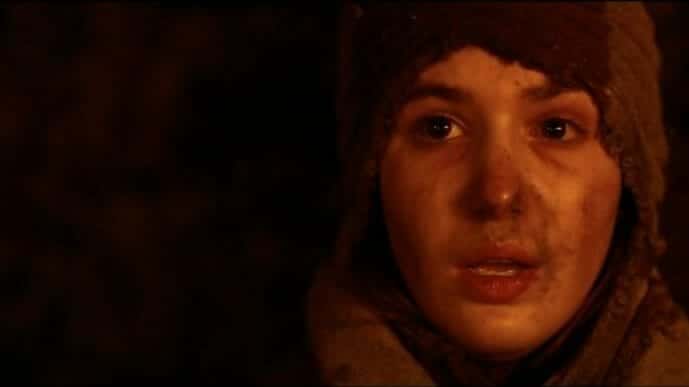 Happy Hunting!
In the present day, the girls have finally gathered around the fire to play their innocent game of human sacrifice. All of the girls, except Van and Tai, are under the impression that medical help is on the way and the hunting won't actually happen. However, Van coerced Tai into calling emergency services off since she thinks the ward won't help Lottie.
Lottie starts off the cryptic ritual by showing the face of the singular queen card in the deck. After Van offered to pick first, Tai had a hard time going along with this whole ordeal. The girls hauntingly choose a card, on by one. Eventually, Shauna finally drew the queen. Surprisingly, the girls seem like they are in some sort of dark trance and immediately go for their hunting gear. Lottie asks if Shauna will choose to offer herself or run, and Shauna chooses to run.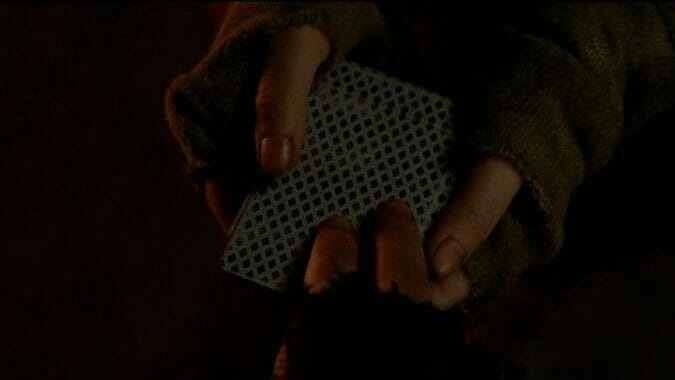 Family Ties, Family Lies
Back in the kitchen, we got to see why Walter showed up. Walter came to the rescue to knock Kevyn Tam out with poisonous hot chocolate. Walter gets Jeff to help him put Kevyn's body in the trunk of a car, eventually leading Matt to the crime scene. After casually shooting Kevyn to make sure he is gone, Walter gives Matt a proposition. Matt can either link Kevyn to the murder of Adam Martin, or Walter can link Matt to everything.
Back at the bonfire, Callie shockingly comes out of the dark bushes, shooting at Lottie to save her mom, Shauna. Luckily, Callie only clipped Lottie in the arm. Just as things are going somewhat smoothly, Lisa (a former compound member) comes out of the bushes with another gun. Lisa sees Natalie with a knife and thinks the worst, threatening to kill her. This causes Misty to freak out, running up to Lisa with a syringe of phenobarbital.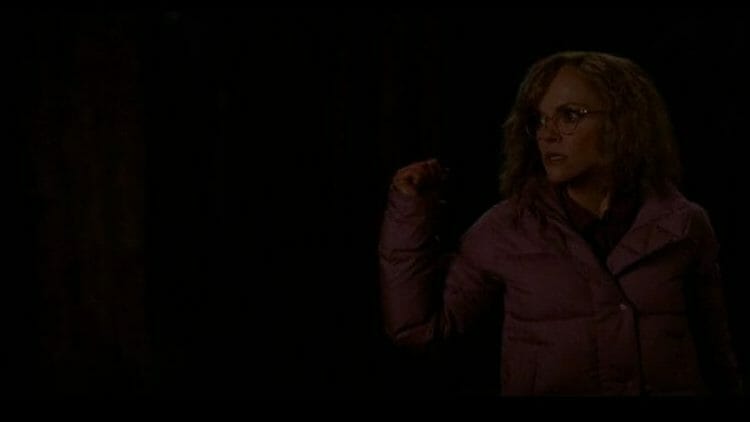 The Death of a Friend
The group watches Misty run up, trying to save the day, and the biggest plot twist in Yellowjackets history happens. Natalie launches herself in front of Lisa, causing Misty to accidentally inject her instead. Natalie plummets to the ground, seeing her life flash before her eyes. While Natalie is dying, visions of herself on a plane appear. Natalie sees her younger self, Javi, and young Lottie.
Her younger self says to her, "This is where we belong, we've been here for years." Silently suggesting that her trauma and guilt have been slowly killing her since the day the plane crashed. Emotions are high, and everyone gathers together while their former friend Natalie is carried out on a gurney.
The gang is finally back together, the murder mystery is solved, and all that is left is shame.