Without spoiling the show for our readers that are unfamiliar with Stranger Things, just know that justice is planned to be served to a deserving character.
Barbara Holland in season one of the Netflix original series was what Vanity Fair calls the show's "biggest breakout character".
Although the character only had a handful of scenes in the three episodes she appeared, her internet fandom amassed a huge following for the character and had people rallying around her.
Why?
According to an article posted to Vanity Fair, "…the bespectacled, freckle-flecked Barb looks more like someone you might actually meet in real life—or could have met, if you were around in the 80s. And for that, she's a singular presence on TV who has clearly struck a nerve."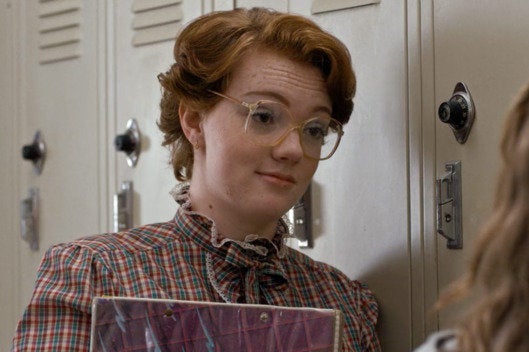 Image Via
Several theories try to explain the internet's intense love for Barb, one being her role as a "tragic character". Whatever the case, there will be justice.
In an article posted to Konbini, actor David Harbour (Jim Hopper in the show) confirmed with TV Guide what fans are latching onto as a repeal to her assumed sealed fate: "Barb is clearly dead. But as a result, I think, of some of the fandom and also as a result of what we want to explore, justice for Barb is a big thing in Season two."
Season two returns to Netflix on October 31st, leaving a little time for the writers to bring about a fate that can hold up to the character's impact.
Want to know more about the show's second season?