RWBY Volume 9 just wrapped up, and it has the fanbase in a weird spot. Just like with most things RWBY related, it's a mixed bag.
Some fans came out of the volume singing its praises, while others came out of the woodwork to reveal its weaknesses. Add to the recent Justice League X RWBY movie getting the same reaction, the franchise is back on people's minds. Naturally, people have some questions about what's coming next.
Luckily, we have some answers, read to find out!
WARNING: Spoilers for RWBY Volume 9 and Justice League x RWBY: Part One!
So, When's Volume 10?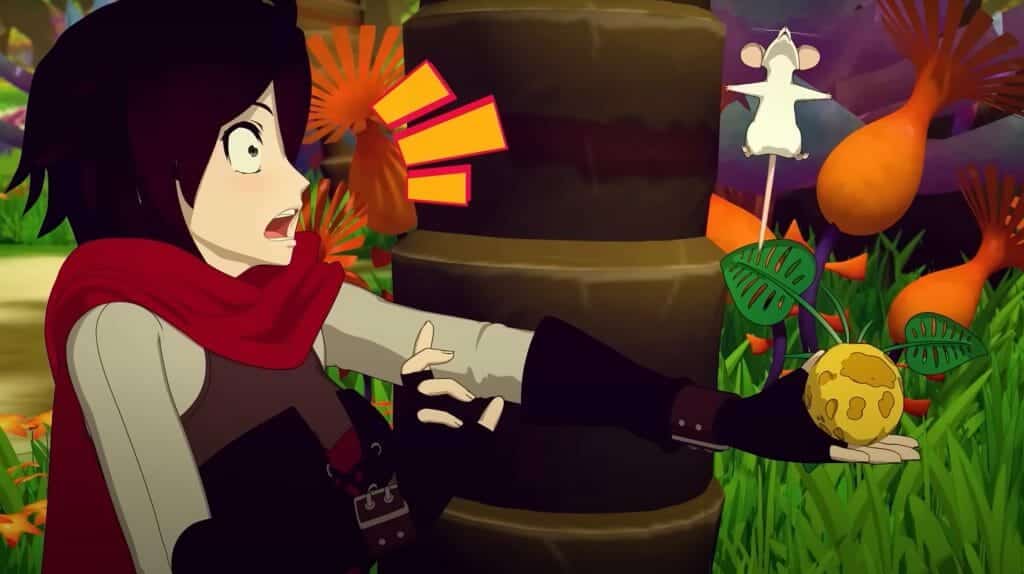 After the ending to Volume 9 had team RWBY and Jaune make it back to Remnant, fans are naturally excited to see where the story will go next. Volume 9 had a lot of character growth for Ruby, interesting character development for Jaune, and Blake and Yang becoming an official couple. Not to leave out the excellent fights and voice action per usual. RWBY Volume 9 feels like a detour from RWBY's overarching plot, but still contains a lot of moments for fans watching the show. The volume, for a lot of fans, is a step in the right direction.
That begs the question, what's next? While Volume 10 has not been officially greenlit by Roosterteeth, it's still a big concern on fans' minds if it will even get greenlit. RWBY Volume 9 was released exclusively on Crunchyroll because of a deal Roosterteeth made, and we'll have to wait to see if that contract will be renewed. As according to Kerry Shawcross, one of the head writers, the contract was only for Volume 9.
He did state in a tweet that he's open for this partnership to continue, so we'll have to be patient to hear when we'll see our favorite huntsmen and huntresses in action again.
Justice League X RWBY Part 2, When is it?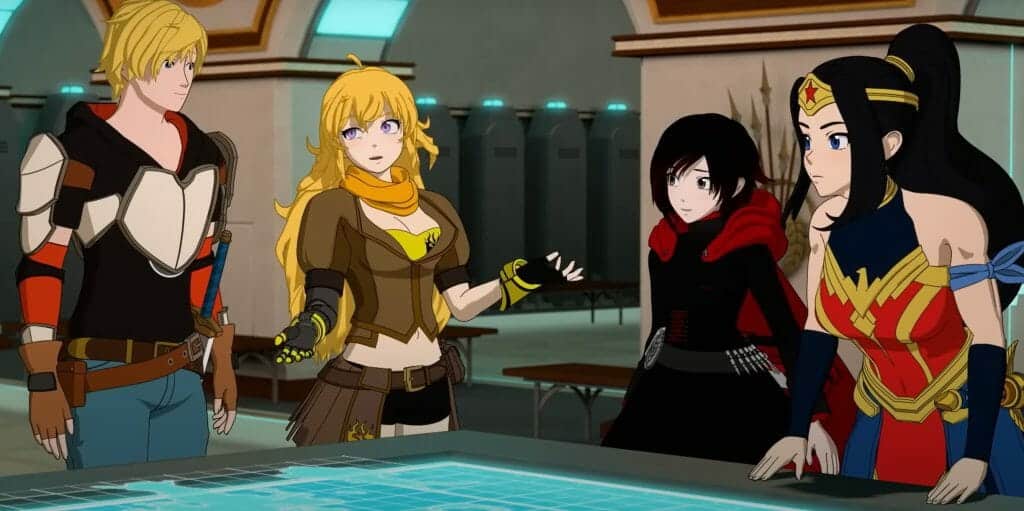 It's been a big couple of months for RWBY, as the first RWBY feature has finally made its way to digital and physical release. Fans have, just like with Volume 9, responded with mixed thoughts. Some of the highlights include Jaune's arc in the movie and how it corresponds with Jessica Cruz's character. Along with the character interactions between Wonder Woman and Blake and Yang.
Some of the pitfalls include a questionable love triangle between Ren, Nora, and Cyborg. As well as the questionable characterization of Batman (seriously, Batman would never wish for superpowers). The film still manages to deliver the fun of seeing these characters interact with each other. Characters like Superman and Ruby complement each other surprisingly well. While that's all well and good, when's the next part?
Unfortunately, nothing is set in stone for the next installment. This is odd, considering the film ends on a major cliffhanger. That is the cast waking up in Atlas and coming to the conclusion someone from the RWBY universe is responsible. The film is released in the same format as other DC animated movies. Physical and digital versions first, streaming second. So it will be up to how many people buy copies to see if this oddly weird crossover can get a second wind.
Is that it? What else is there?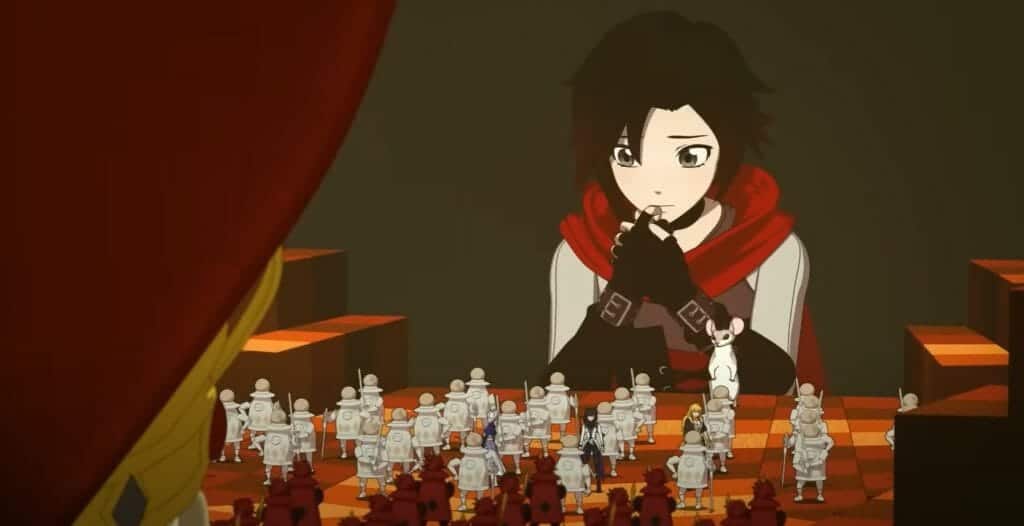 Unfortunately, that's it in terms of big projects. Of course, there will probably be some tie-in books or comics, but there's not much else on the horizon. RWBY Icequeendom doesn't even have a second season hinted at. RWBY Chibi was relegated as a segment to Neon Konbini, and there's no news on if it's coming back. The merchandise has been steady, so there still might be more RWBY on the way.
It's been a rocky few years for the franchise. As more and more volumes come out, the less time the show has to retain its audience. The show has been out for almost ten years, and it's still going. Hopefully, Roosterteeth can find a way to stick the show's landing within the next few volumes. People are growing up, and RWBY doesn't want to be left behind in the dust (no pun intended). It's better than going out with a "yang" (okay that one was intended).
If you want to explore how anime came to be so popular in the West within the last couple of years, then check out this article here!