A recent video has surfaced of Daniel Craig giving a moving speech to the cast and crew on the No Time To Die set, thanking them and expressing his gratitude for the franchise whilst holding back tears.
The short video which was shared via Twitter on Friday shows the James Bond actor surrounded by the No Time To Die, film crew, as he thanked them for their hard work on the last five Bond films and expressed his admiration for them. At one point in his speech, Craig commented that 'I've loved every single second of these movies and especially this one because I've gotten up every morning and I've had the chance to work with you guys' – dispersing previous rumors that the actor did not enjoy his time on set. 
The clip appears to have been recorded back in 2019 when No Time To Die was still in production, with Craig still wearing his James Bond costume as he talked. Throughout his speech, the actor was openly emotional and even appeared to fight back tears as he clapped for the cast and crew and placed his hand over his heart.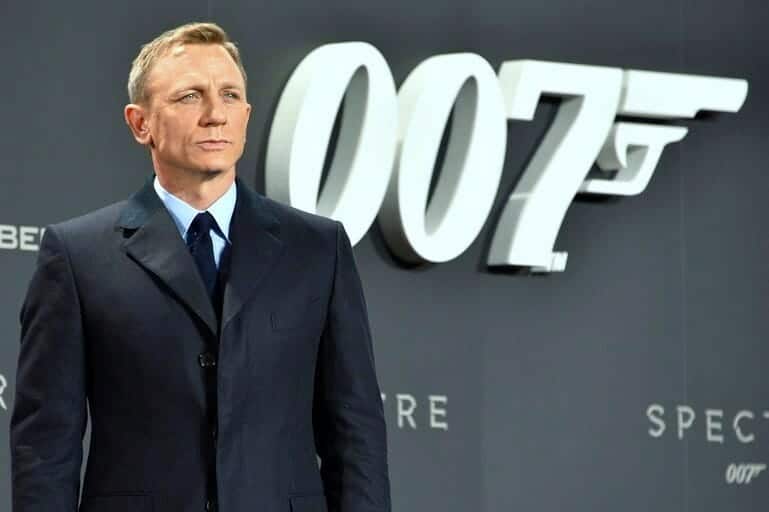 Daniel Craig has been playing the role of James Bond for 15 years, first staring in the 2006 Casino Royale spy film. Since taking on the 007 part from Pierce Brosnan, Craig has become the longest-running actor to play James Bond on film – beating Roger Moore's previous record of 12 years in the role. Since then the actor has been nominated for numerous awards for his portrayal of the British spy, even being nominated for an Academy Award and winning a Critics' Choice Awards in 2013 for his appearance in Skyfall. No Time To Die is Craig's final time portraying 007, and after so many years of playing the iconic character, it's no wonder that he was so sentimental during the video.
A new take on James Bond?
Although there have been no announcements about who will be taking on the role of James Bond next, No Time To Die has introduced some new talented spies who could be set to become to main characters of the franchise in the future. The trailers for the blockbuster hit have revealed that 007 will be joined by two new allies in the film named Paloma and Nomi. Both of these women appear to have strong agent training and fighting skills, with Nomi revealing to Bond that she has been a "double 0" agent for two years in sneak peeks of the film and Paloma being described by the movie's director as an 'intense' Cuban agent. You can check them out in the trailer below.
No Time to Die is set for release on 30th September in the UK and 8th October in the US. For more entertainment news check out these articles!