On May 8, a new trailer was released for Christopher Nolan's "Oppenheimer" film, causing a wave of talk to hit our social media feeds about the competitive release between itself and "Barbie."
With both "Oppenheimer" and "Barbie" set to release on July 21, 2023, fans are divided on what to see first. Both films have been directed by Oscar-nominated names, pre-built with a fanbase. But with division comes conflict, and no matter which you choose to see first, someone is going to have an opinion.
And with a brand-new trailer comes a fresh spark of excitement.
Should we expect a new trailer for "Barbie?" With more trailers comes more discussion.
So, on July 21, Christopher Nolan and Greta Gerwig come face to face. Well, film to film in this year's cinematic conflict in what some people are dubbing 'Oppenbarbie.'
Many fans have called to have the films combined, with Twitter users like @Davidaugust asking for "Oppenbarbie."
Oppenheimer's Bomb
As release day gets closer and filming is complete, the newest trailer for Oppenheimer has once again advertised its release date of July 21, with no signs of delays.
Having already released a large portfolio of blockbusters, Christopher Nolan's biopic of American theoretical physicist J. Robert Oppenheimer and his creation of the world's first nuclear bomb is set to succeed in theatres.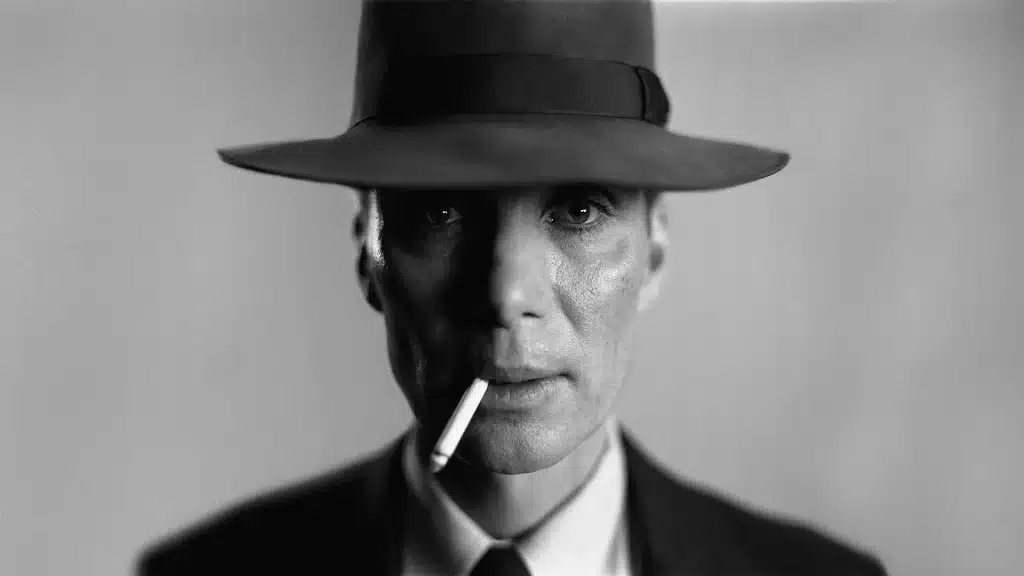 A close friend for over a decade and an actor from most of his hit movies, Cillian Murphy plays the leading man of the dark-toned production. A juxtaposition to that of Barbie.
That said, Gerwig will have some hidden plot lines up her sleeve.
And if you know Nolan's name, it'll probably be due to at least one of his previous films. Many of them succeeded at the box office, including "Dunkirk (2017)" and "Inception (2010)." Nolan has also released other recent films like "Tenet (2020)." Which didn't hit high fans' high expectations.
But who knows, maybe this film will blow us out of the water. Or maybe just blow us up in general.
Barbie In Another Universe?
While Nolan's release is probably as you'd expect. Gritty and probably unnerving. Barbie is leaving a lot to the imagination of its audience.
@Landenship took to the comments section of the YouTube trailer to explain, "the fact that they've given nothing away about the plot and the movie has such immense hype shows how influential Barbie truly is."
But, with a star-studded cast of Margot Robbie, Ryan Gosling, and an insane number of names we will all recognize, Gerwig has pulled out all the stops to entice fans.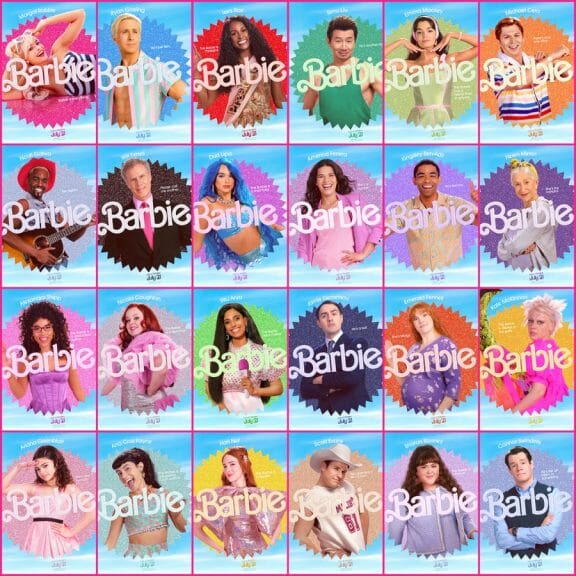 And known for titles such as "Little Women (2019)" and "Lady Bird (2017)," Gerwig is now giving us a seemingly comedic and satirical look into Mattel's fashion doll "Barbie." With Gerwig's husband, Noah Baumbach being a co-writer, you can guarantee that a lot of time has been spent perfecting the story of 'Barbie' and her friends.
With that said, don't be fooled. The nostalgia of Barbie is heart-warming but the doll we know from childhood is far from the doll we will be seeing on the big screen come July 21.
Speculations behind the competitive release date?
Summer is guaranteed to be a good release date for new films, but two blockbuster releases in one day? That cannot be a coincidence. Not with so many other dates to choose from.
If you ask me, the decision was deliberate.
But I'm not the only one to question it.
There have been many rumors and speculations about the release date. Many fans of Nolan believe that the simultaneous release is an act of revenge. 
After two decades with Warner Bros., Christopher Nolan left, partnering with Universal, after his relationship with the studio became strained due to the decision made by Warner Bros. to begin doing a simultaneous release with streaming and Cinema, which Nolan Disagreed with.
Nolan convinced the studio to release his 2020 film "Tenet" solely through cinemas. This is why the film failed to succeed, as it was released too soon after Covid, being the first major film to be released.
Consequently, Nolan took "Oppenheimer" to Universal after the conflict, and some fans believe that Warner Bros. is holding a grudge after his departure.
"Oppenheimer" was first announced on July 21, 2022
But Barbie was announced in 2019, intending to begin filming in 2020 when covid hit. But against the theories, Barbie was announced on June 15 with the official release date.
So maybe not?
Revenge or Marketing?
No one will ever really know.
Earlier in the year, there were rumors that "Oppenheimer" would be delayed and the war between the worlds of "Barbie" and "Oppenheimer" would subside.
The rumors, however, were proven false, with a source telling TheWrap that "Oppenheimer" will not be delayed, meaning the fight is still on.
With a head-to-head release, there is bound to be a conversation. Arguably an amazing marketing ploy that is bound to boost the ratings of both films.
And with the juxtaposition of movie styles creating a war between releases, social media's frenzy of discussion is something even marketing teams cannot achieve.
Boosting box office profits to gold.
Either way,
Both films remain hotter than hot, and the hype surrounding them doesn't seem to be fizzling out anytime soon, so now it's time to pick a side and decide who you will see on release day.
"Barbie" versus "Oppenheimer."