Who knew that we would find ourselves struggling with choices? Hollywood has overwhelmed us with TV options, and now we need some help.
2023 has been a great year for television, with so many shows reaching high ratings and even higher viewership.
But let's not get it mixed up. Shows with high ratings don't necessarily mean that the show is for you. That disappointment is cruel, thinking you'll love a show but can't even make it through the first episode or two.
The industry is heavily saturated with production. A lot of the same thing makes it hard to find something appealing. Not everything will be for you.
With so many shows to choose from, time is a precious commodity. When you want to start a new show, deciding what to watch can be tedious. All I want to do is make your life a little easier. So here is a short list of shows that might make your selection time a little shorter.
Each choice offers very different views. Whether you want a nightly watch or something to relax on the couch on your day off, the list offers everything you need, in no particular order.  
1. The Last of Us
HBO's hit show "The Last of Us" premiered on January 15, 2023, and has already been renewed for season 2.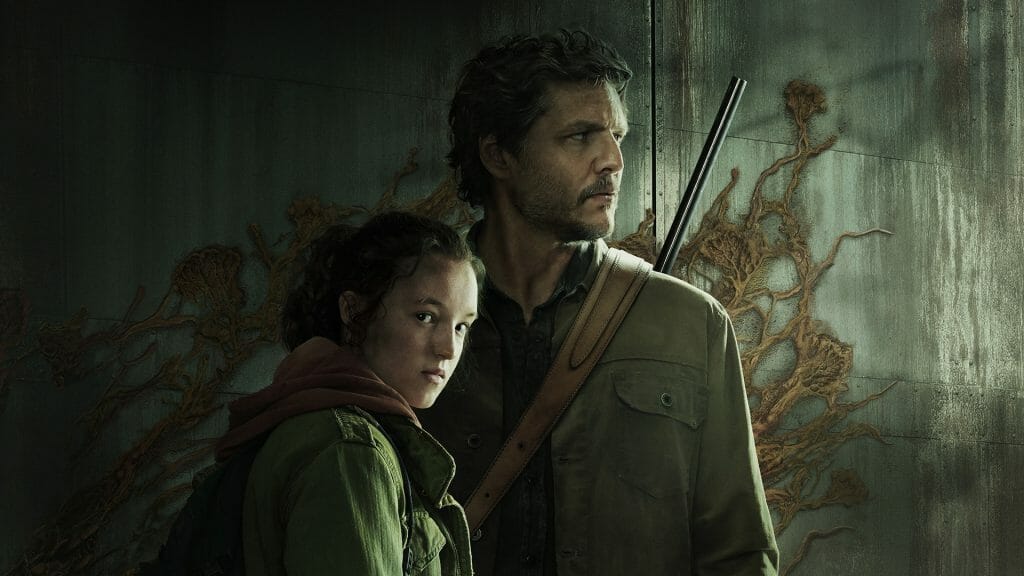 Following Joel Miller (Pedro Pascal) on his journey to deliver a 14-year-old Ellie (Bella Ramsey) through the post-apocalyptic United States in an attempt to find a cure for the infection that has destroyed the world.
Adapted from the PlayStation 3 game, Naughty Dog's "The Last of Us" was an immediate success, with each episode averaging over 30 million viewers.   
Quickly becoming the most-watched HBO Max show ever, the production's success came wholeheartedly from their dedication to the original game production, hiring the game's writer Neil Druckman to assist the show.
With season one complete, season two's announcement followed very quickly. So, while you're waiting, there are nine episodes to watch. Each with a runtime of between 43 and 81 minutes.
Seems long?
Not long enough!
I guarantee once you start watching, you won't want to stop! And if you haven't already seen it, add it to the top of your list because this is a show that will bring you to the brink of emotion in all the best ways.  
Where Do I Watch?
Check out: Amazon Video, Apple Tv, HBO Max, Sky Go, and Now Tv.
2. The Walking Dead: Dead City
In a similar style, "Dead City" is an American post-apocalyptic horror drama that follows multiple characters from AMC's "The Walking Dead."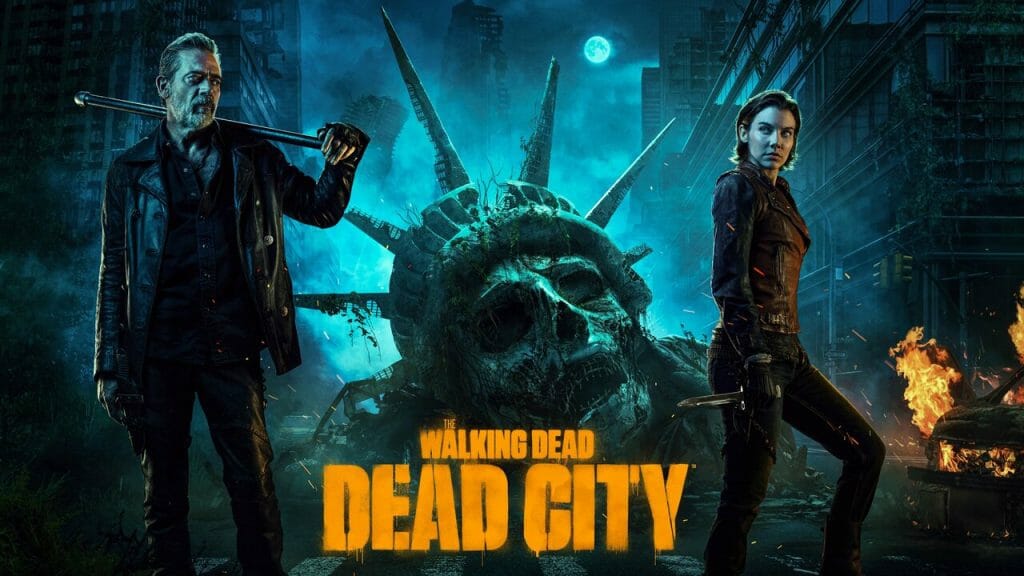 Major characters Negan (Jeffrey Dean Morgan) and Maggie (Lauren Cohan) travel through post-apocalyptic Manhattan in search of Maggie's son, Hershel.
While this isn't the first spin-off show that has stemmed from "The Walking Dead," it offers a new background for two beloved characters of the original show, which has now finished on season 11.
"Dead City" first aired on June 15, with its first season finishing on July 23 with 6 long episodes. And was quickly announced for season two. With multiple spin-offs already released and an original 11-season show, "Dead City" is easy to keep up with, having the main references be to Maggie's late husband, Glenn.
This might not be a show for everyone, but for those who enjoy post-apocalyptic, horror-drama shows, this is a show you must give a go.
Where Do I Watch?
With no scheduled release date for the UK, US fans can catch all episodes of "Dead City" on AMC.
If you are someone who has to wait, keep an eye out for its release. This will be a good show to binge-watch when it does.
3. Community  
Okay, so hear me out here.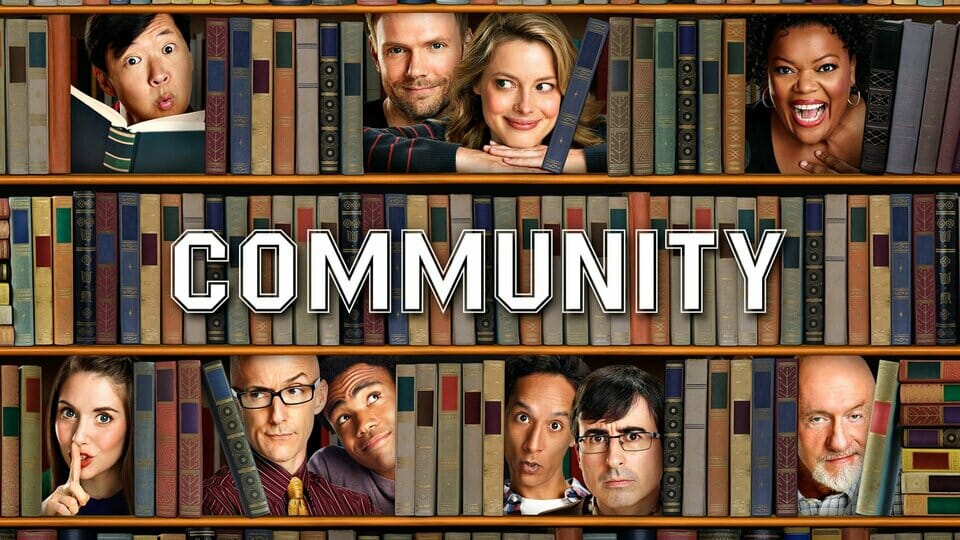 Released from 2009-2015, "Community" is a wonderfully silly American sitcom.
After being exposed for faking a bachelor's degree, Disgraced lawyer Jeff Winger (Joel McHale) is sent to community college. He unknowingly creates a Spanish study group full of misfits in an attempt to win over a girl.
Littered with comedic references, inside jokes, and absurd scenarios, "Community" is an easy watch. With well-known stars such as Joel McHale, Donald Glover, and Ken Jeong, the cast is a mismatch of hilarity.
And just trust me when I say, get past the first two episodes, and the show will have you hooked.  
Written by Dan Harmon, "Community" offers 110 episodes, running over six seasons. The show has amassed a cult following obsessed with a movie follow-up, that was announced earlier this year. The movie was set to release in late 2023 but has been pushed back due to writer and actor strikes.
Either way, you have plenty of time to get the six seasons under your belt before the movie airs. This show is an easy binge-watch, and I promise you; you'll be rewatching it not long after.  
Where Do I Watch?
For both US and UK viewers, "Community" is available to watch on Netflix and Amazon.
4. Yellowstone
"Yellowstone" is something completely different from what I have already mentioned.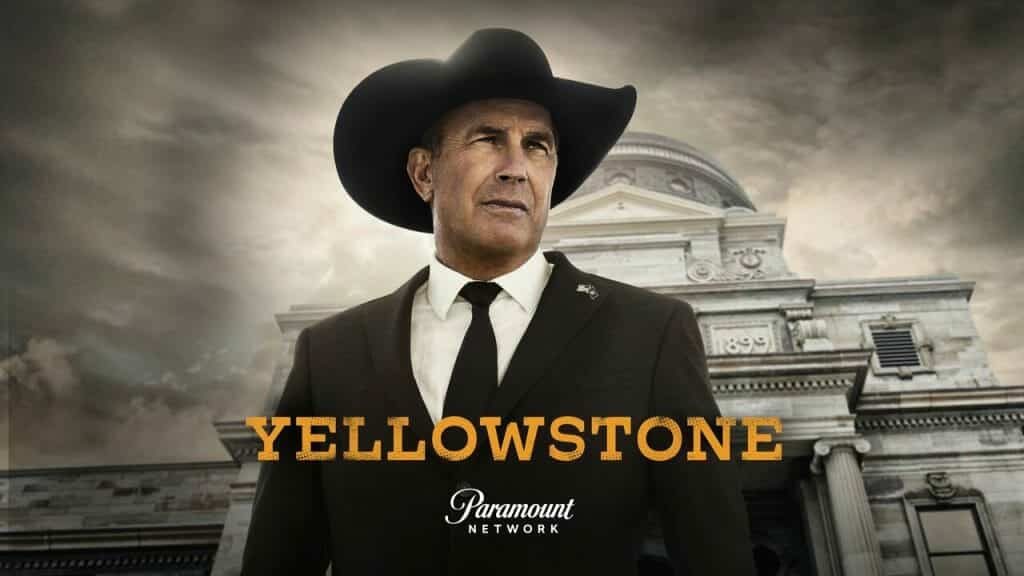 Created by Taylor Sheridan and John Linson, the neo-western drama premiered on Paramount Network in June 2018 and continues to show audiences the true life behind ranching.
Following John Dutton (Kevin Costner) and his family to keep control of the largest ranch in the United States, protecting its borders from constant attack, Yellowstone sheds new light on Western drama.
With five seasons and episodes ranging from 37 to 92 minutes, "Yellowstone" will keep you occupied for a long time. But keep in mind the pacing is slow and each episode has a lot to pay attention to, like the pacing of "The Walking Dead" but with horses and cowboy hats.
The show is consistently beautiful, with breathtaking scenery a fabulous cast and a fulfilling storyline, but it does have its negatives. While "Yellowstone" is a must-watch, if your attention span is low, binge-watching might not be an option for you.  
And if you happen to finish the show and want more, Paramount has four spin-offs for you to indulge in.
So, "Yellowstone" is a great show, but you must keep in mind that if you can't handle slower-paced shows, this one isn't for you.
Where Do I Watch?
You can watch "Yellowstone" and all its spin-offs on Paramount's streaming service.