Home Alone and Die Hard are arguably two of the most iconic Christmas films of all time, despite their rather violent scenes and strange themes, but what if the two were connected somehow?
We've reached that time of year again we argue with our friends, family, and even strangers about whether or not Die Hard is actually a Christmas film (it takes place during an office Christmas party so it basically is). A lot of us also wonder whether we'd be able to outsmart the incredibly resourceful 8-year-old Kevin (Macaulay Culkin) from Home Alone.
However, violence and iconic (or rather stupid) villains aside, Home Alone and Die Hard may be connected in more ways than you think. Perhaps Kevin McCallister and John McClane (Bruce Willis) are vastly more similar than we realize…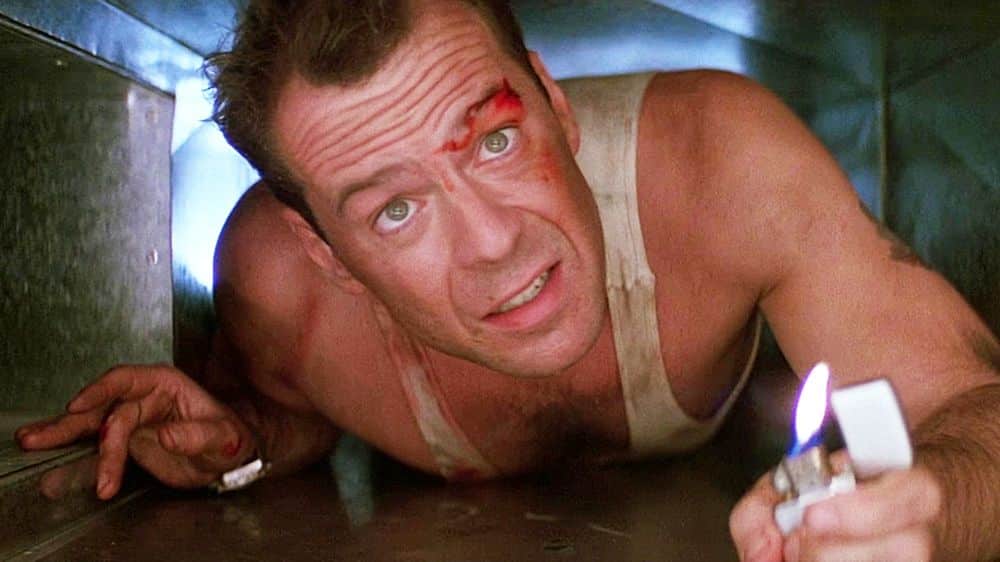 Have you ever paid close attention to the plots of these movie series? Well, it seems that the plot of the first three Home Alone films eerily mirror the plot of the first three Die Hard films. They mirror each other so much, that there's a theory floating around that Kevin McCallister grew up to be John McClane.
To elaborate, in the first Die Hard film, John McClane becomes separated from his family as he bravely and valiantly fights off a group of terrorists in a high-rise office building. McClane and his estranged wife Holly Gennero-McClane (Bonnie Bedelia) are not on the best of terms when the movie begins. However, due to the fear they experience as the plot unfolds, the two wind up back in each other's arms, and their newfound appreciation for one another is sealed with a kiss.
In Home Alone, Kevin and his mother Kate (Catherine O'Hara) fall out the night before a family vacation to Paris for the holidays, in which young Kevin wishes his family would disappear. When he wakes in the morning he discovers that his family left for Paris without him, leaving him to defend his house against a pair of comically bad burglars who just won't seem to quit. After demonstrating some John McClane-esque resourcefulness to protect his family home, Kevin begins to appreciate his family, and when reunited with his mother, runs into her arms.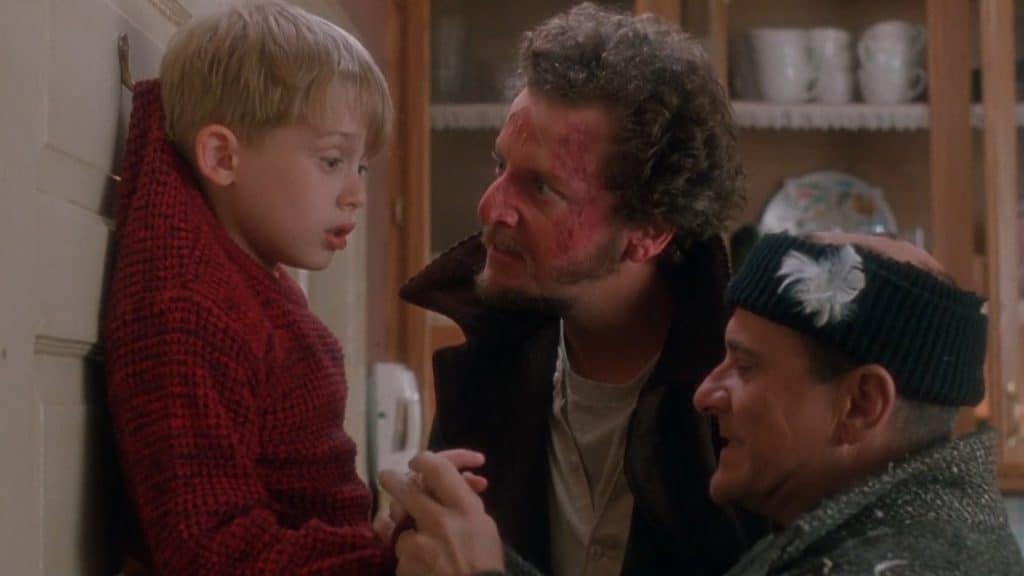 Now, you may be thinking that this is just clutching at straws, and both films share a universal theme of family and forgiveness. So, if you're not quite convinced the two are linked, let's look at the sequels.
Both Home Alone 2 and Die Hard 2 share a crucial plot; things go drastically wrong at the airport. In both of these films the protagonists are taken to another city.
Chicago native Kevin is en route to Miami with his family, whereas New Yorker John (who was in LA in the first Die Hard) find himself like a fish out of water again, but this time in Washington DC as he waits for his wife.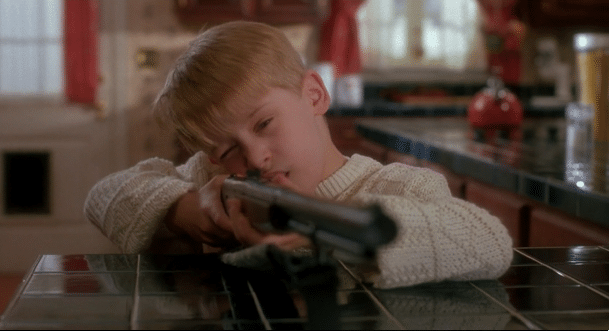 Once again the pair's festive plans are derailed. Young Kevin winds up on the wrong flight, and is left to wander New York all alone.
In Die Hard 2, two strangers arouse John's suspicions as he notices them acting strangely in the airport bar. A fatal shoot-out ensues which leaves John once again in the middle of a terrorism plot.
Once we reach the third instalment of each series, they both introduce a new dynamic.
When Home Alone 3 arrived, Culkin had grown out of the character, but a new and equally inventive character named Alex Pruitt (Alex D. Linz) was introduced, who also battles villains. However, Alex's story unfolds after Christmas, as he is left home alone with chicken pox rather than a family mishap.
Similarly, Die Hard 3 (Die Hard with a Vengeance) is the first non-Christmassy movie of the franchise. However, Willis reprises the role of John, but the introduction of Samuel L. Jackson as Zeus Carver shakes things up.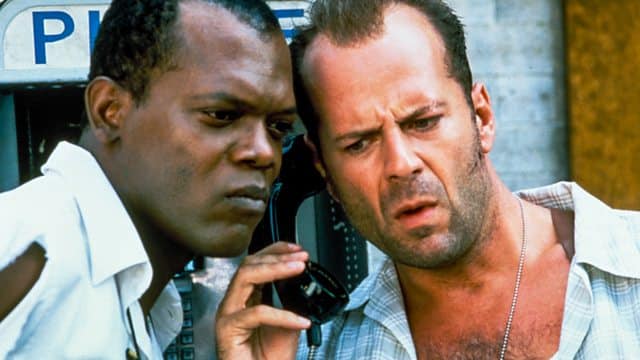 It seems that a lot of movie fans have been looking quite deeply at these similarities, and many believe that Kevin McCallister and John McClane are the same person.
For starters, the two have incredibly similar surnames, and their comparable quippy language ('Keep the change ya filthy animal/Yippee-Ki-Yay, Motherf*****) draws further similarities as the two seem to relish one-upping dangerous criminals.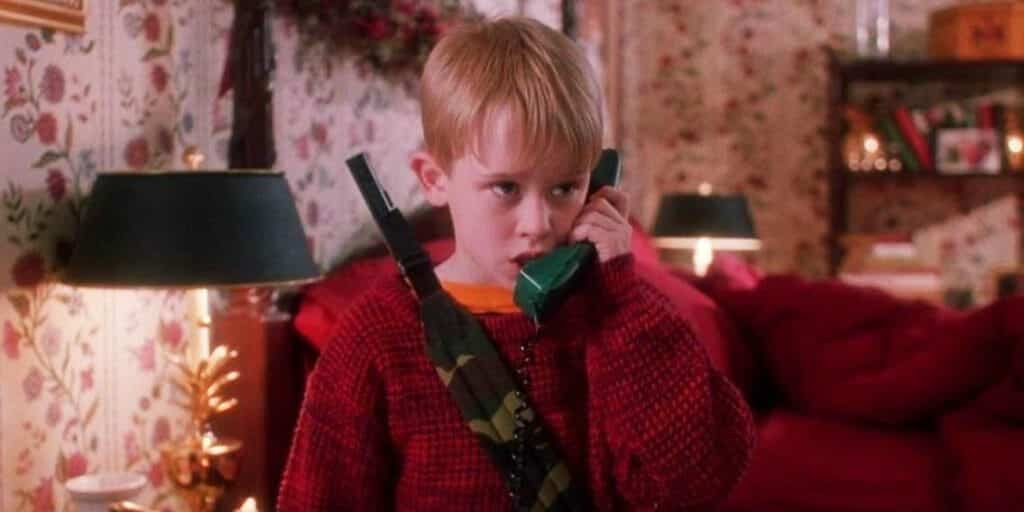 Many fans believe that the two may be the same person, thanks to their shared sense of dark humor and their ability to quickly form meaningful bonds. Some even believe that John McClane draws on his experiences and wisdom he gained in his youth (as Kevin) to help overcome these life-threatening situations.
In terms of how Kevin became John, many believe that Kevin would have been drawn to a career in law enforcement after dealing with criminals at such a young age (imagine the type of police officer he'd become).
Although Kevin lives in the Chicago suburbs, and John is a New Yorker, it's possible Kevin fell in love with the Big Apple following his escapades there, and may have decided to move their as an adult.
You may be thinking that this theory is far-fetched, and people may literally be going out on a limb, however, it does give you a pretty good excuse to binge these movie series so that you can see if this theory checks out for yourself…