You've seen it in clothes, food, toys, and even ice cream. Barbie's iconic pink has dominated the world this summer, and much of this is due to the Barbie film marketing team. Barbie has had the biggest opening for a film so far this year, making an impressive $162 million on its opening weekend. Beyond the numbers, Barbie's cultural impact begs the question of how important marketing is to a film's success.
A Brief History of Film Marketing
To better understand the role of film marketing, let's review its history and development. From the very beginning of film production, the central concern of marketing is convincing an audience to watch it. How is this done? The early film marketing techniques observed the popularity of certain actors and used their image to promote films, giving rise to star culture.
Another factor of early marketing still used today is the poster. Trailers have also modernized over time, abandoning their need for title cards and letting scenes unravel parts of the story.
Essentially, actors, posters, trailers, and press media are the foundation of a film's marketing. However, with added creativity to these basic elements, there have been several memorable marketing techniques that have made films stand out.
Examples of Exceptional Marketing
Cloverfield (2008)
The marketing team of Cloverfield cleverly used internet resources as a part of the film's marketing. Myspace accounts were made for the characters, and different websites like Slusho were created to introduce audiences to the film's obscure universe. The familiarity with social media and internet platforms encouraged people to interact with Cloverfield's marketing, ensuring an audience by the time the film was released.
Kill Bill
Quentin Tarantino's Kill Bill: Volume 1 (2003) remains an admired film 20 years since its release. The theme of revenge and prominent bloodshed throughout the film allowed for a captivating marketing stunt. Though not created for the film's theatrical release, advertising agency Saatchi & Saatchi stunned passersby with a promotional billboard for Kill Bill: Volume 1 that undoubtedly brought attention to the film.
Why Barbie Succeeded
This summer, Barbie has arguably been the standout film. Aside from mere trailers and promotional posters, Barbie's marketing team excelled in one thing: engaging the audience.
Barbie's Malibu Dreamhouse Airbnb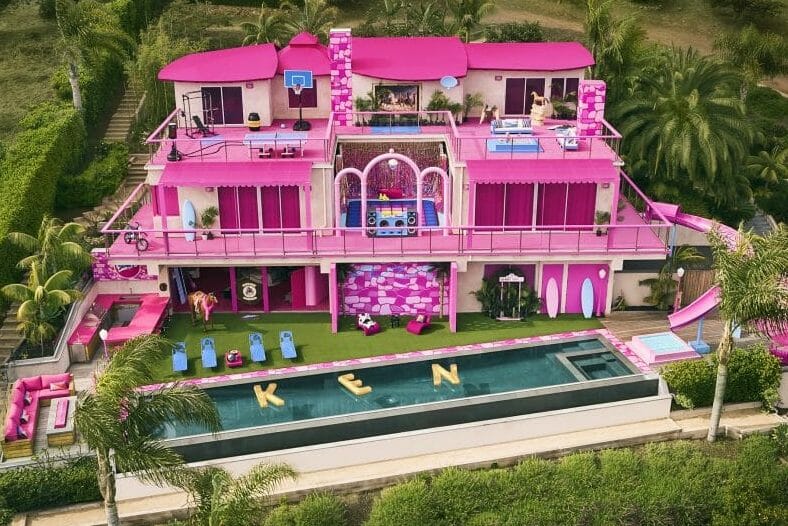 Live out your dreams as a doll and hang out at Barbie's Dreamhouse! The pink mansion in Malibu brings to life the vibrant and fun energy of Barbie, even with Ken taking over.
World of Barbie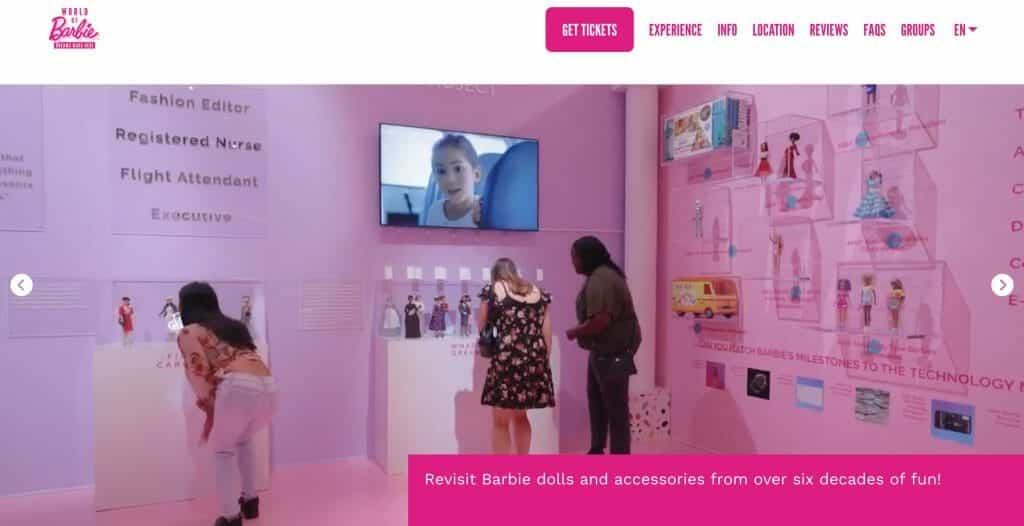 Mattel knows how to pull at the strings of nostalgia, and The World of Barbie is a perfect example. Visitors of any age can explore the evolution of Barbie dolls, a life-size DreamCamper, and much more.
Wear Pink!
Anyone who watched Barbie in theaters was witness to the sea of pink outfits. Audiences fully embraced the colors of the film and enhanced their viewing experience by creating a unique and inclusive fashion show throughout theaters. TikTok user @elenaduquebeauty shows a glimpse of the fun.
Discussions of how refreshing and exciting Barbie's marketing was brought attention to the basic and repetitive marketing of other films. Audiences revealed that posters and trailers alone don't always achieve the desired interest for a film. Allowing people to participate in Barbie's world through interactive experiences and expressing their own creativity with Barbie's influence not only caught the audience's attention but also ensured they would be present for the film's release.
Moving Forward
So, what can film marketing teams learn from Barbie? A number of valuable tactics, but first, let's consider some things.
Barbie's marketing budget is estimated to be $150 million, even more than production costs of $145 million. Realistically, not every film will have such a generous budget, and so any marketing efforts must be reasonably within boundaries. A grand tactic like creating a mansion for a film might not be possible, but also not necessary anyway. The relevance of marketing techniques matters, as some films can generate profit from selling toys, for example, while other films won't, and therefore don't need to invest in ineffective marketing.
Still, several opportunities remain for marketing teams to explore. Let's review a few:
Collaborations
Many films have used collaborations to elevate their presence in the public eye. Whether it be with clothing brands or a meal from a fast food chain, investing in collaborations allows the name and image of a film to reach people unaware of traditional modes of marketing like trailers and posters.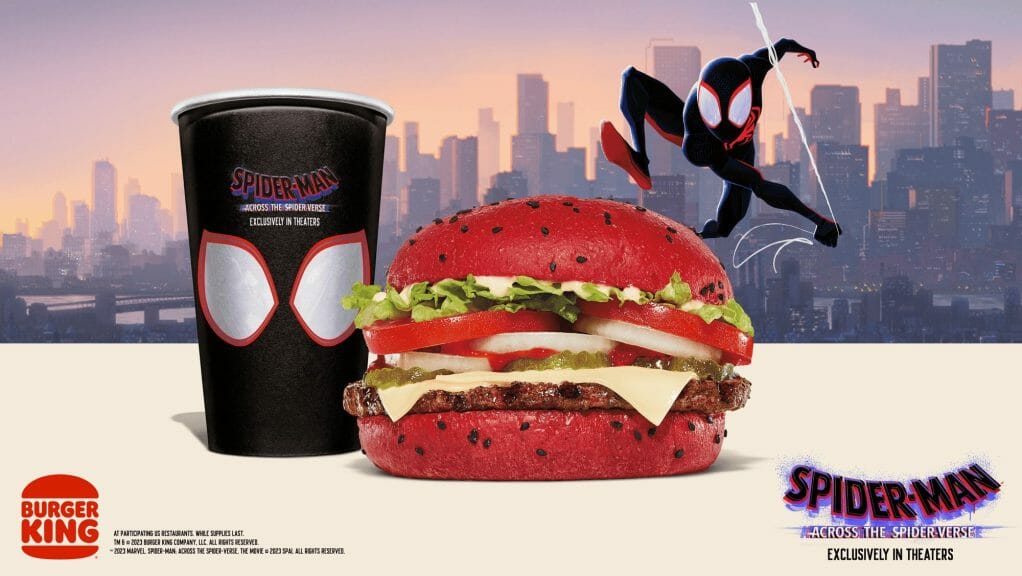 The Power of Social Media
The platforms are plenty, and the users are vast. From Facebook to TikTok, social media is a great tool for marketing teams to take advantage of. Barbie's team understood this with the creation of the 'This Barbie is _' template that lets users become Barbie themselves. Thrilled to share their role in Barbie's world, users rushed to social media and boosted marketing tactics.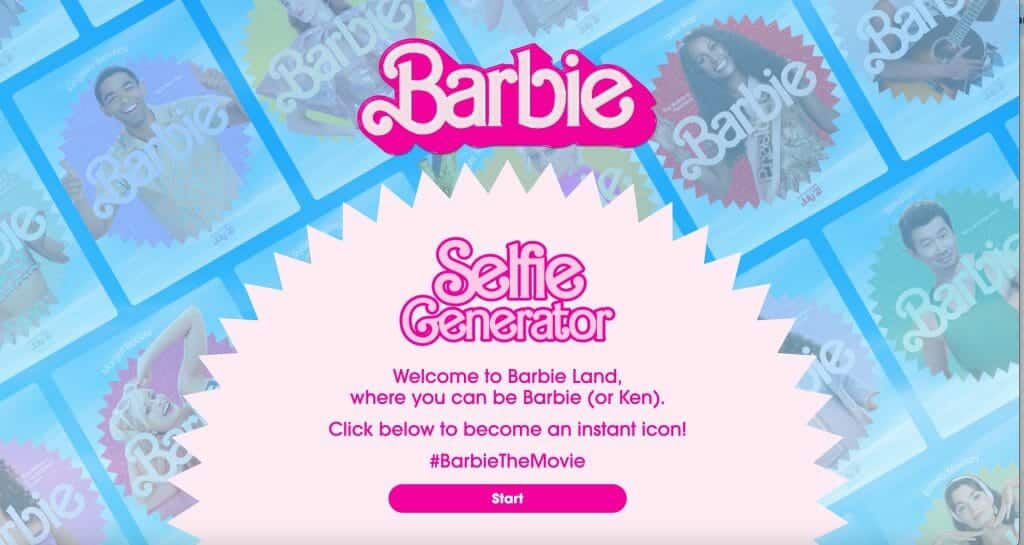 Get Creative
Sounds like broad advice, but that's actually a good thing. The beauty of films is how significantly different they can be in genre, themes, characters, and so on. These differences offer marketing teams the ability to look for a particular angle that can make their film shine, among others. Any detail, as long as it can capture the audience's attention, can become the center of a marketing plan.
Just how much can film marketing change in the future? We're excited to see!