But who would have expected a non-English movie to win the "Best Picture" award in the Oscars. The unbelievable success of Bong Joon Ho's "Parasite" has raised the public interest in Korean cinema.
Top headlines have been reading "Parasite" for weeks now, however Bong Joon Ho's work and influence went further from mere headlines. With a big platform such as his, he shone light on South Korean societal issues. 
"Parasite" successfully depicted the livelihood and daily struggles of a low-income South Korean family; from living in Banjiha's (basement apartments) to striving to make the ends meet. 
People's Take:
Despite the language barrier, "Parasite" is rated and regarded very highly. Rotten Tomatoes has given it's seal of approval by giving the movie a solid 99%, making it a 10-way tie with other hits such as "Black Panther" and "Citizen Kane".
Public has so far been greatly enjoying "Parasite" and the new insight which the foreign movie offers. This has given huge publicity and has introduced a whole new genre of foreign movies to the transatlantic movie watchers.
Global Interest in Korean Movies: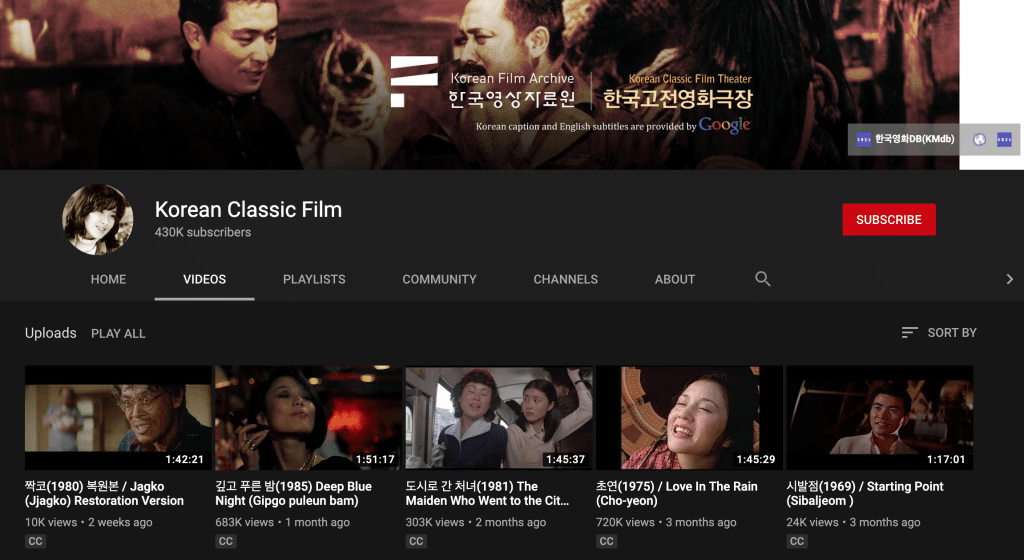 "Parasite" now stands as an example for the potential of other Korean movies. As such, streaming services such as "Korean Classic Film" are offering FREE Korean movies, via YouTube for all the fans. 
The 7-year-old YouTube channel offers hundreds of Korean movies for the fans to choose from. While they offer movies from all ages, A significant number of the movies belong to Korea's Golden Age of Cinema, from 50's to 70's. However, the movies can go all the way back to the 40's. 
Regardless of genre, all works of art including the movies should be appreciated. If you have ever wondered whether going to the movies is a great waste of money and time, think again, because it just might help you support your favorite artists, as well as help you lose weight. Wonder how? Check this out.