Studio Ghibli has made a surprising announcement regarding the release of Hayao Miyazaki's final film, "How Do You Live?" The renowned Japanese animation studio revealed that there will be no trailer or promotional materials whatsoever leading up to the film's release on July 14 in Japan (no U.S. or international release dates have been set yet).
The film, which has garnered immense anticipation, remains shrouded in mystery. Ghibli has described it as a "grand fantasy" loosely inspired by Genzaburo Yoshino's 1937 novel of the same name, which follows the emotional and philosophical development of a young boy after the death of his father. In December, Ghibli released a single, obscure poster for the film, but since then, no further details have been shared about the plot, voice cast, setting, or characters. In an interview with Japanese magazine Bungei Shunji, Toshio Suzuki, Ghibli's longtime lead producer and Miyazaki's right-hand man, stated that no additional information will be revealed before the film's theatrical release.
Suzuki explained the absence of marketing by saying that Ghibli wanted to do something different this time, opting not to follow the conventional promotional methods. The studio has always prioritized the pure experience of its works over commercial considerations. Ghibli limited the licensing and merchandising of its characters to prevent overexposure, and even restricted media access to its theme park to preserve the gentle appreciation of nature it was designed to provide.
Suzuki contrasted Ghibli's approach with the typical marketing methods employed by Hollywood, highlighting the trend of multiple trailers revealing significant plot details. He wanted to offer audiences a different experience by avoiding such practices.
The decision to release no trailers or TV commercials, and to refrain from newspaper ads, was influenced by a compliment from Miyazaki himself. According to Suzuki, Miyazaki praised the initial poster as the best he had ever seen, which prompted the decision to rely solely on that single poster for marketing. Suzuki believes that deep down, this is what moviegoers truly desire.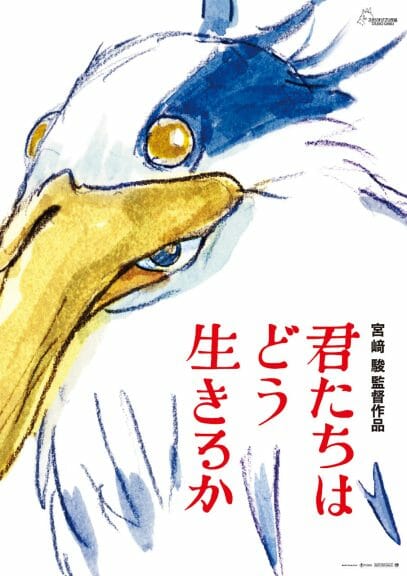 Studio Ghibli's decision aligns with its philosophy of valuing the artistry and integrity of its films, focusing on the unique experience they offer rather than relying on traditional marketing strategies.