May 6, 2023 – Culver City Ca. Members of the Writers Guild of America protested outside Culver Studios in Culver City, a part of Los Angeles County and home to multiple major studios. This is only one of many ongoing protests against major studios and production companies.
---
For the 21st time in its 100+ years in existence, Hollywood has gone on strike. This includes the 8th time for both SAG-AFTRA and The Writers Guild of America. Every major studio Hollywood project that was within production or pre-production has been halted.
Both writers and actors alike have banded together to fight for their rights as workers within the industry. Both unions have been in talks with the AMPTP, a trade association representing both the 5 major studios and a considerable portion of American production companies.
The strikes have been met with extreme hostility on both sides. From unethical statements made by executives behind closed doors to multiple union members labeling the AMPTP a cartel and criminal organization. What's more is that many of the issues being brought up by both the WGA and SAG-AFTRA may have repercussions beyond the entertainment industry. Hollywood may be the beginning of a much larger issue.
Hollywood Hit at the Worst Time.
It would be an understatement to say that this is devastating to the American entertainment industry. Film and Television account for multiple billions of dollars in revenue every year. States like Georgia, New York, and of course California heavily rely on revenue from the film and television industry.
This also comes at a delicate time in the industry. The last three years have been a struggle for most studios. The Box office is still recovering from the pandemic and is still suffering from a lack of interest in going to the theaters in the age of streaming. Despite the fluke of Barbenheimer, the film industry has seen an extremely slow year.
Most major studios have seen unprecedented losses this year. Universal saw losses with multiple projects including Cocaine Bear, Renfeild, Fast X, and Ruby Gillman Teenage Cracken. Warner Bros saw two massive losses with Shazam 2, and The Flash both underwhelming in the box office. Disney had similar big-budget disappointments with Ant-Man: Quantumania, The Little Mermaid, and Indiana Jones. Screenrant estimated that Disney has lost upwards of 900 million this year already, and it's only August.
2023 proved that audiences are becoming less responsive to the big-budget action blockbusters that had been the tentpole films of the past. The idea that an Indiana Jones movie could fail at the box office was unthinkable even just a couple of years ago.
In fact, none of the most successful movies of 2023 fit that category. Across the Spiderverse saw both box-office success and critical acclaim. Breaking animation records and climbing to become the 8th best-grossing animated movie of all time. Both Oppenheimer and Barbie are non-traditional genre pieces that don't fit the traditional blockbuster formula, and in just a few short days, Talk to Me has smashed its opening weekend expectations. Grossing over 10 million dollars against a 4.5 million budget (not including promotion). A solid showing for a small-budget indie film.
Saving Money at the Expense of Others
At the end of the day, all of the issues both the WGA and SAG-AFTRA are fighting against come from Hollywood executives trying to save bucks in an increasingly less lucrative industry. We are at a stage within the American film industry where every film has to act as a tentpole film. Gone are the mid-budget creative projects of old. Nearly every movie that hits theaters usually costs 100 million plus to produce and at least twice that to market and distribute.
It's crazy to expect every movie you release to break 300-500 million dollars AT LEAST. That's simply not realistic, especially during an economic recession where most Americans are having to budget themselves to survive the effects of hyperinflation. The prospect of spending 15-20 dollars per ticket to see a movie and more on concessions is increasingly less desirable.
Receding Residuals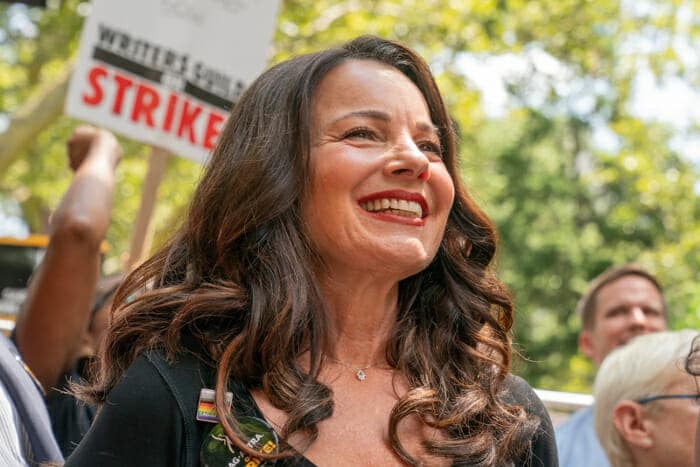 One of the primary concerns for members of both the WGA and SAG-AFTRA is the decreasing income from residuals in the age of streaming. Writers and actors on legacy media from traditional network television rarely if ever receive residuals from streaming, and streaming native programs pay in increasingly unsustainable amounts. Animation has been hit particularly hard as many writers in animation receive zero residuals whatsoever.
However, this problem has been noted across the industry.
Limiting of Labor
The decreasing sustainability provided by residual checks is also being compounded by increasingly intermittent hiring practices. This has hit writers particularly hard. As little as a decade ago, writing jobs would last upwards of six months to a year. Now, companies offer 2-month contracts to produce a similar amount of work. Not only decreasing the amount of paid hours they can accrue but also limiting the amount of work they could claim residuals on.
This often leaves writers in a precarious situation of always having to be on the lookout for jobs and often living paycheck-to-paycheck. This is obviously not an ideal situation for any kind of profession. This problem combined with the residuals was the boiling point that caused the strike. But there is one other major issue concerning both the WGA and SAG-AFTRA.
Artificial Intelligence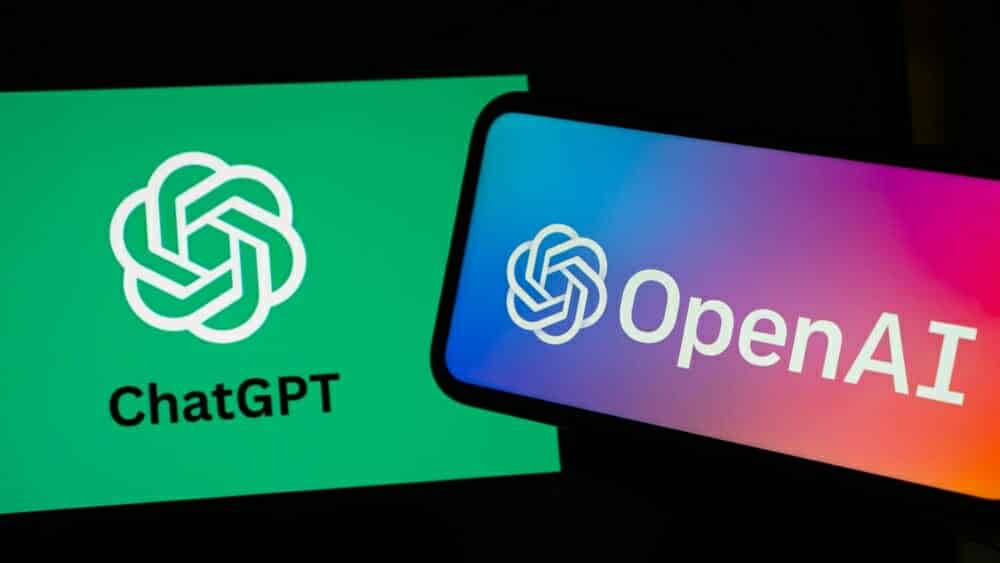 A lot has been said over the last 2 years about the advancements in AI technology. Chat GPT and Deepfake technology alone have arguably opened a can of worms that can't be easily closed.
On the writer's side of things, AI content creation technology has been a constant threat to writers ever since it popped up. Throughout the strikes, members of the AMPTP have been threatening to use AI to replace human writers. In negotiations, studios have made it clear that the integration of AI in the writer's room is a non-negotiable on their side.
Actors on the other hand are concerned about the use of AI to create digital doubles of performers that could potentially be used indefinitely. This is particularly harmful since many actors fear studios will attempt to integrate these practices while refusing to pay actors properly for the use of their likenesses. This would render the background and extras industry kaput. This would affect the acting industry as a whole. Many actors use background roles as stepping stones into the industry and as a way of networking. A.I replacement would destroy the modern American acting pipeline and make breaking into the industry even harder than it already is.
There is hope for our dear performers though. There is legal precedent that proves that actors own the rights to their own likenesses. Crispin Glover V Universal is one of the most prominent examples. In 1990, actor Crispin Glover sued Universal Pictures Group for the use of his likeness in Back to the Future Part II without his permission. This case proved the line between a character the studio owns the rights to and the performer behind the character.
However, SAG-AFTRA members still fear studious will try to strongarm in clauses in contracts moving forward that would grant them increased power over a performer's likeness. Essentially forcing actors to sign over the rights to their own face in order to work in the industry.
A Fight Against Hyper-Capitalists
At every turn, writers and actors are fighting against an industry worth nearly 100 billion dollars. Studios are more than willing to wait out the battle and hope the workers wear themselves out both physically and financially. A fact admitted by a high-ranking executive behind closed doors. And a tactic many union members found utterly disgusting. Including one profanity-laden response by Hellboy and Sons of Anarchy star Ron Pearlman.
And that isn't the only dirty moves studios pulled on strikers. Two weeks ago, several trees outside of universal studios directly next to the picket line had their branches completely trimmed. These trees were notable and popular places for shade by picket liners. Universal would wind up paying a $250 fine for this stunt.
Hollywood May Just Be the Beginning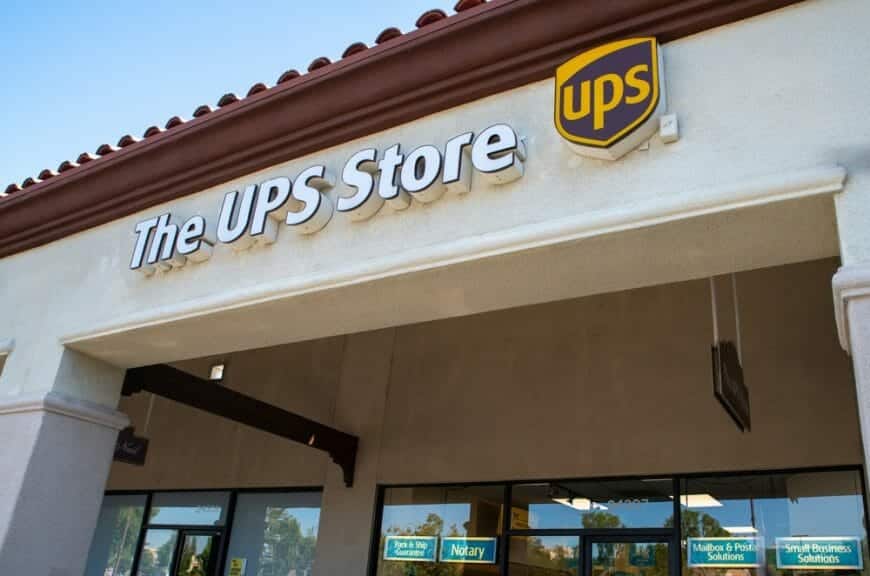 The WGA and SAG-AFTRA are just the latest in a line of strikes beginning shortly after the world reopening from covid. Labor protections have been a hot-button issue for decades, and in recent years, companies like Amazon and Walmart have reminded us of the importance of strong unions. In 2023 alone, both the Teamsters and the Railroad unions have also threatened to strike.
Covid and the shutdown proved to be the perfect shakeup to the status quo. Rattling broken systems until the bolts came loose. Allowing workers to really view their employer's practices from a more objective angle. The result of this is a much more cynical and aware workforce that now demands change.
The WGA and SAG-AFTRA do not exist in a vacuum. Both the writer's and actors' guilds and the Teamsters and rail unions are members of the AFL-CIO. A conglomeration of various labor unions spread across North America. The WGA and SAG-AFTRA are both extremely visible unions due to being involved in an industry built on being visible. The Hollywood strikes could be a signal to other AFL-associated unions to take up arms against increasingly hostile management and sliding work ethics. It would not be the first time the AFL worked directly with Hollywood unions during strike. Both organizations have a working history together dating back to the 1930s. We could very well be looking at a repeat of the 1936 labor strikes. A wave of labor strikes spearheaded by the then-independent AFL. It came after years of stagnating wages and worker protections under the weight of the great depression.
All the pieces are in place. Increasing workforce dissatisfaction, a worldwide recession and increasingly unsustainable inflation, political unrest, and a cynical public increasingly aware of the broken wealth distribution system previous generations had built. And with all of that comes a disdain for the rich and upper class. If ever the American public were ready to fight back, it would be now.
---
For more information about the danger of AI in the writer's room, check out this article here.