From a billion dollar box office to 8 Oscar nominations, The Dark Knight stands tall as a monumental piece of pop culture. Today it turns 15, and despite having aged through an era of countless superhero movies released every year, the film prevails as one of the best to ever do it. But what exactly separates The Dark Knight from all the rest? We're here to break it all down.
The Dark Knight is the second film in a trilogy of Batman movies directed by Christopher Nolan. While its predecessor spends time establishing the titular hero's origins, The Dark Knight finds Bruce Wayne (Christian Bale) facing one of his biggest threats in the Joker (Heath Ledger) as well as grappling with what exactly a hero looks like for both Gotham City and himself.
On the surface, it's clear to see why the movie was such a hit. It's entertaining, fast-paced, and packs the perfect emotional punch that every great superhero story needs. But it's also dark, thematically rich, and unafraid to cross lines that many others in the genre won't even touch. Yes, even 15 years later.
Batman's Internal Conflict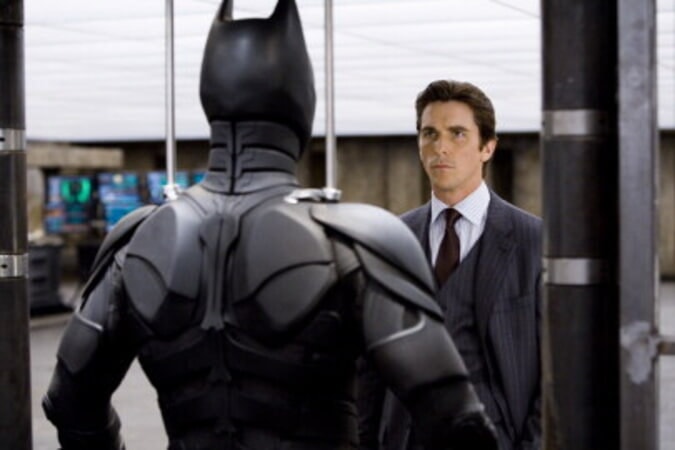 After the events of Batman Begins, The Dark Knight picks up with Bruce Wayne at a crossroads. He feels obligated to keep his crime-riddled city safe, but he also knows that it's unrealistic for him to do so forever. The emergence of the Joker and the subsequent spike in deaths throughout Gotham only add to this conflict.
Bruce's identity struggle makes every confrontation that Batman faces deeply layered. He takes his role very seriously, but finding a balance between protection and peace proves to be nearly impossible. There's a humanness to The Dark Knight's version of Batman that clashes with his heroic nature. The events of the film test his instinct to put everyone else's needs before his own, and does so brilliantly.
Heath Ledger's Performance as the Joker
It's always rare to walk away from a superhero film raving about the acting. But as most fans of the genre know, a good antagonist can elevate any story from forgettable to legendary. There have been some solid villain performances over the last few years, but Heath Ledger's performance as the Joker set a standard that almost all actors are now indebted to.
A number of people have portrayed the Joker on screen since Ledger has (Ledger not even being the first to do so). What makes his take on the character so unique is just how grounded he feels. Of course, there's only so much empathy that an audience can extend toward someone so unhinged. Ledger feels adamant in portraying him as, at the very least, reasonable in his madness. He brings a certain depth, physicality, and emotional nuance to the Joker that isn't just impressive, but unmatched.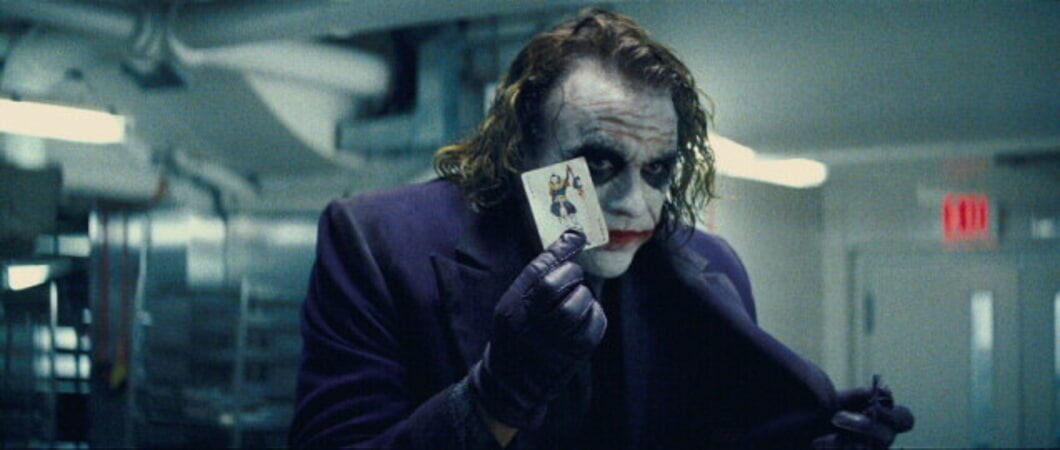 Ledger died of a medical overdose on January 22, 2008, marking his role in The Dark Knight as not only his best, but his last. For his performance in the film, he was honored with a posthumous Oscar for Best Supporting Actor at the 81st Academy Awards. After 15 years, he continues to be one of the most revered actors of his generation.
The Line Between Heroes and Villains
While the unbridled fear and destruction that the Joker breeds is enough to fill the role of 20 villains, he's not the only one present in The Dark Knight. Initially positioned as the city's "white knight," Gotham's newly elected District Attorney Harvey Dent (Aaron Eckhart) is exactly what the people need. He believes in justice, ridding Gotham of crime altogether, and Bruce sees potential in him as the kind of hero that the citizens deserve. But tragically, a deadly combination of explosives and grief leaves Harvey on a path of merciless revenge instead.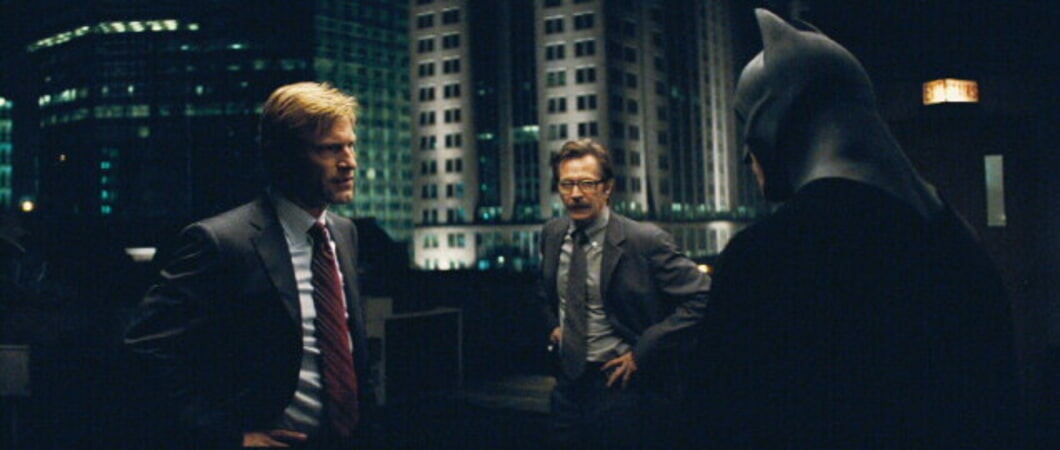 Following the death of his girlfriend Rachel Dawes (Maggie Gyllenhaal), Harvey goes from a white knight to a deranged killer. His villainous trail begins with half of his face burnt off and culminates in holding Lieutenant James Gordon (Gary Oldman) and his family at gun point. They are eventually saved by Batman in the final act, but not without considering how a person of such decency could fall victim to madness.
Harvey's transformation into Two-Face shows that the line between heroes and villains is not as distinct as it may seem. That is, not in the way most films portray it. True heroism requires strength, sacrifice, and a willingness to believe in goodness despite the imminent threat of tragedy. It is not a role that just anyone can take on, especially when battling against a threat like the Joker. Since Harvey was unable to fulfill such duties, Batman must carry the mantle instead.
The Hero Gotham Needed
The thing that really distinguishes The Dark Knight as a quintessential superhero flick is its ending. After the incident between Lieutenant Gordon and Two-Face resolves, Bruce is at another crossroads. He stopped the Joker and saved the city, but he still doesn't see himself as the hero Gotham deserves. He believed Harvey to be that person—someone that everyone could agree had the people's best interest at heart.
Even in light of Harvey's downfall, Bruce refuses to paint him negatively to the public. So, to maintain the image of Gotham's white knight, he instructs Lieutenant Gordon to pin Two-Face's crimes on Batman instead. It's not your average superhero ending, not by a long shot. And yet, his decision to be the villain is the most heroic thing he could've done.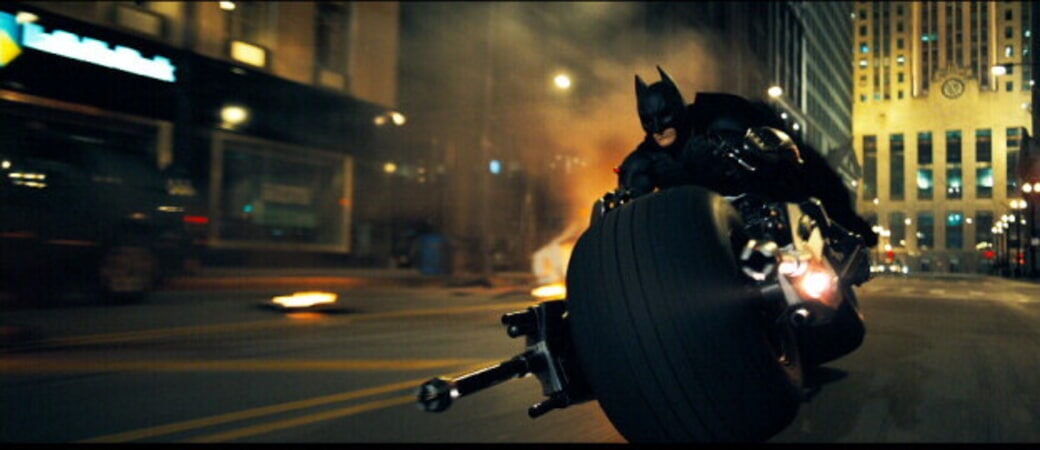 The events of The Dark Knight put the citizens of Gotham through the ringer. Someone had to be their hero, and it couldn't be Batman. At the end of the day, Bruce knew that the city needed faith more than they needed the truth. He may not have been a hero in the traditional sense, but Batman did what the very best of them do. He sacrificed himself for the betterment of others.
It's safe to say that 15 years has got nothing on this timeless classic. Even amidst the superhero renaissance of today's age, no other film has captured this message quite as well. As Lieutenant Gordon says before the screen cuts to black, "He's a silent guardian. A watchful protector. A Dark Knight."