Viewers of the new film 'Fresh' are saying that it's just as disturbing as The Human Centipede.
This new horror was made available on Hulu in the US on the 4th of March and then later released in the UK on Disney Plus on the 18th of March. But before you rush off to watch this new creation you might want to question if you have the stomach for it.
GamesRadar writer Matt Maytum described the film as "a twisted genre-flipper that requires a strong stomach." The film begins similar to any other romcom, attractive young woman is sick of the world of dating and dating apps. Until she meets a handsome young man in the vegetable aisle of the local supermarket. But as the plot progresses things get a lot more weird and disturbing.
'Fresh' stars Daisy Edgar-Jones along side Sebastian Stan and although some people can't quite stomach the film, they have been quick to praise their performances. One viewer commented online that "The kidnapping/ serial killer/ torture stuff is not my genre of Horror. But 'Fresh' was solid. It's very gross, extremely disturbing, and I probably won't watch it again, but Sebastian Stand and @DaisyEdgarJones absolutely crushed their roles, and the pacing is perfect."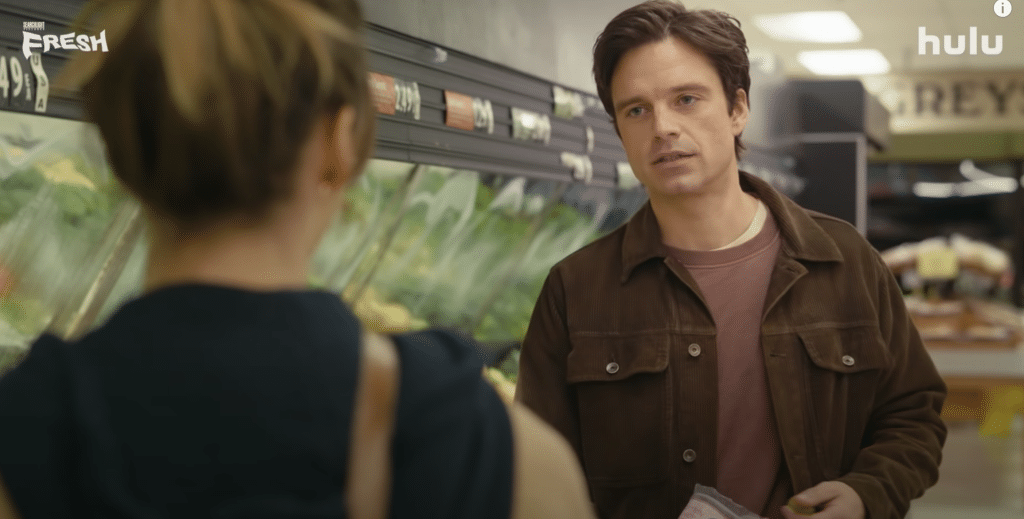 Other Twitter uses weren't as gushing over the performance as they were too taken aback by the simple twistedness of Mimi Caves work. One user said "I'm watching Fresh the Hulu filmd and it's giving me Human Centipede vibes." Another said "Briah got me watching this movie called Fresh. This s**t is insane. Like Human Centipede level insane." While a third had a different take-away from their watching experience; "The Disney+ movie Fresh basically showed that meeting people organically is much worse that meeting them online lmfao. That was disturbing."
Personally I can't stomach anything more disturbing that anchovies in a salad so I don't think I'll be watching this film anytime soon, but if you do I'll pass of Digital Spy's Ian Sandwell's advice; "Our only word of warning, it's probably best you don't have a full meal before watching."