Who would have thought those capes weren't real fur! 
Season 7 of Game of Thrones is taking the world by storm. We've already seen some incredibly gruesome scenes but we still come back yearning for more. (I don't know about you, but the episodes can't come quick enough!)
With the focus strongly upon 'King of The North' Jon Snow, we're seeing more and more of those fluffy Northern costumes. Wouldn't you love to snuggle up in one of those capes?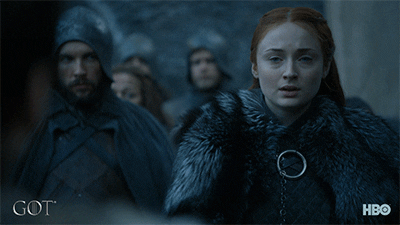 Well, now you can! The costume designer for the show revealed that those lush looking capes are actually Ikea rugs!
Speaking at the Getty Museum in Los Angeles, costume designer Michele Clapton commented;
These capes are actually IKEA rugs. It's a bit of a truth. We take anything we can.

We cut, shave them, add strong leather straps and then breakdown, which is like a religion on Game of Thrones.

I want the audience to almost smell the costumes. Here they were waxed and frosted so they belonged to the landscape.  
So, there you have it! You can recreate the celebrated Northern fashions yourselves. However, wearing an Ikea rug outside of the house in summer might make a few people stare…
Perhaps wait until Winter Is Coming?  
If you're already looking forward to the Season 7 finale, then this is the news you're looking for!
Featured Image Via