Disney has shared previously unreleased concept art of the iconic Toy Story character Buzz Lightyear as part of Pixar Fest – a month-long celebration of 25 years of Toy Story and the animation studio's 20 years of support for the charity MediCinema.
These initial illustrations reveal that Buzz went through many iterations in shape, costume, and design before becoming the heroic Space Ranger with identity issues that we first met in 1995.
Senior Pixar historian Christine Freeman said:
"Buzz is one of our most popular characters and it's fascinating to see the different ways that Pixar's artists imagined him during the evolution of his design.

Even his name changed over time – from Tempus of Morph to Lunar Larry, to Buzz Lightyear. You can see the LL belt buckle for Lunar Larry in a few of these early designs."
Pixar producers eventually decided that Lunar Larry was "too wacky" sounding. Instead, Toy Story's spaceman was appointed the "coolest astronaut name" in a tribute to the second person to walk on the moon: Buzz Aldrin.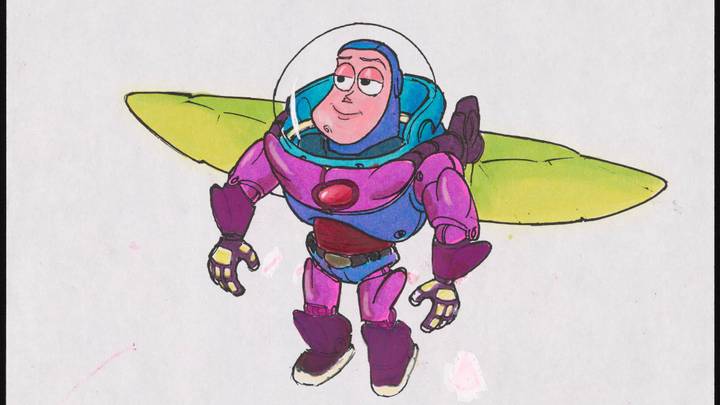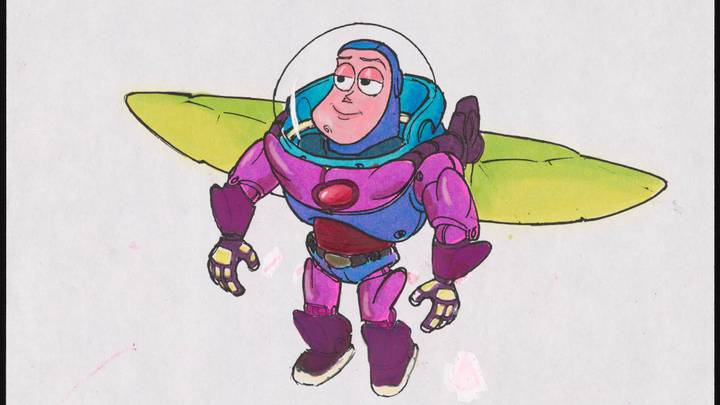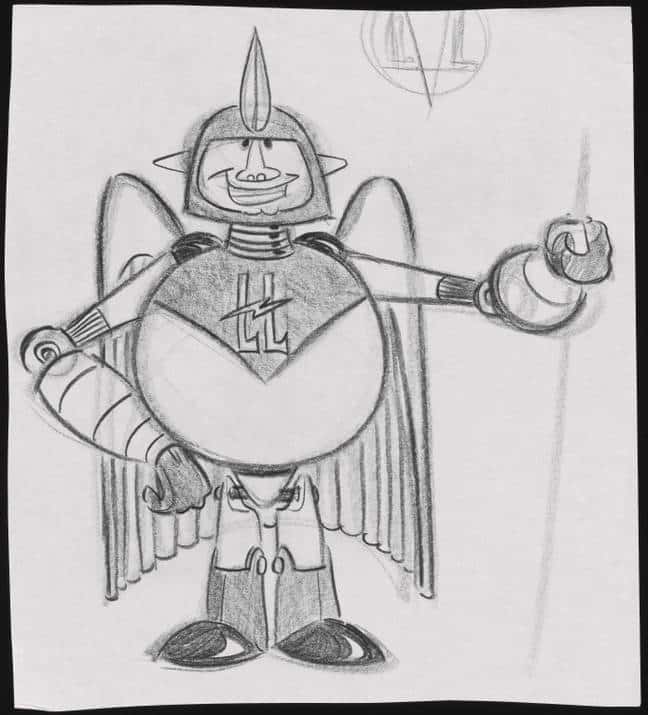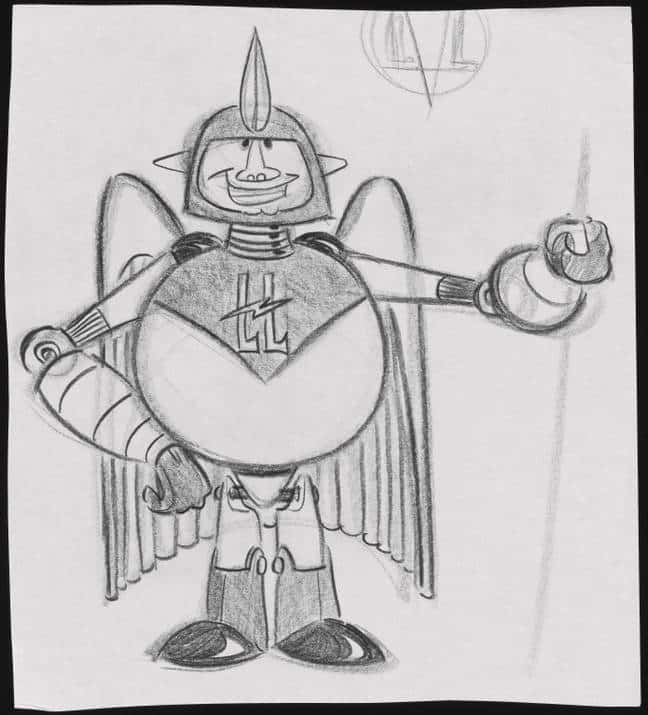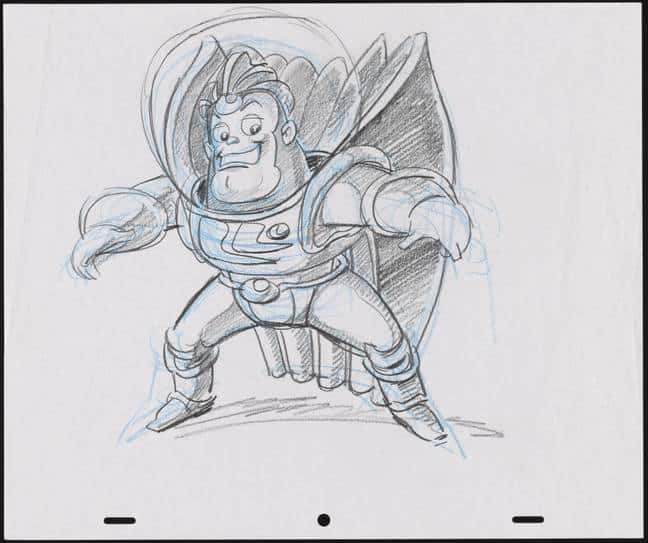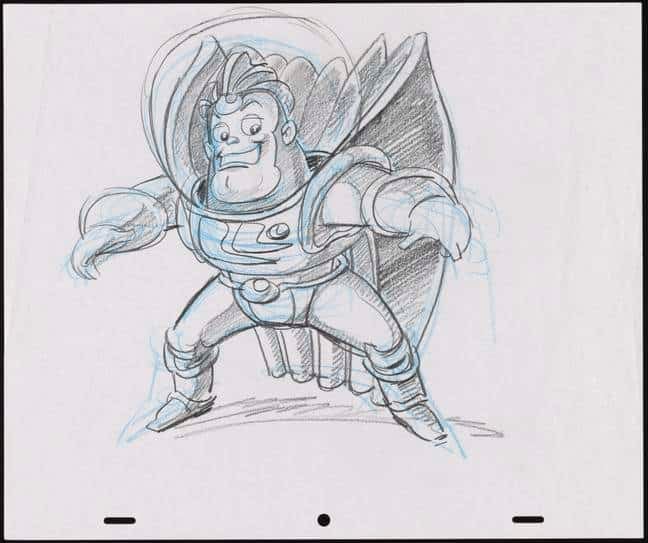 Following this name change, Buzz's design came to reflect the sleeker white spacesuits of Apollo astronauts including their clear helmets, skullcaps, and communication devices.
The sketch above reveals a surprisingly dolled-up version of Buzz sporting a coiffed Elvis-style hairdo and cutesy moon and stars detailing to his suit.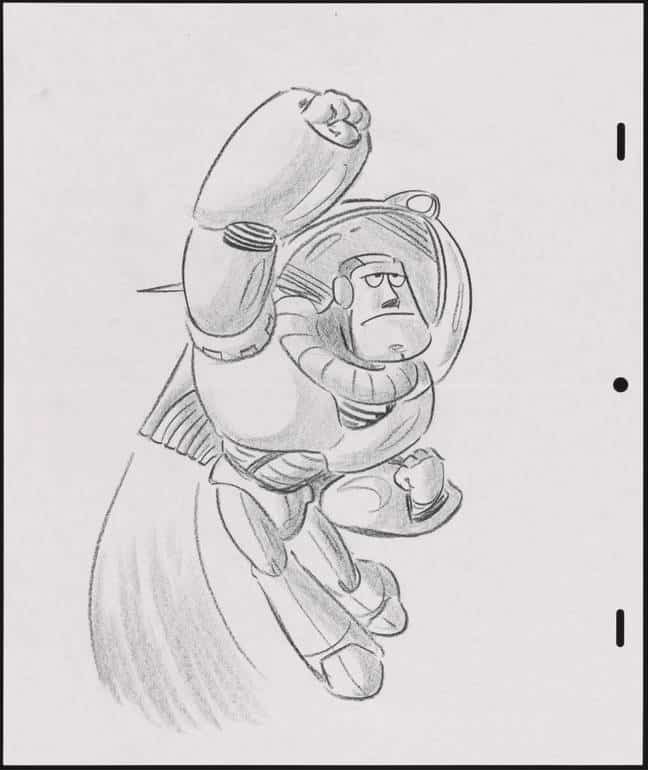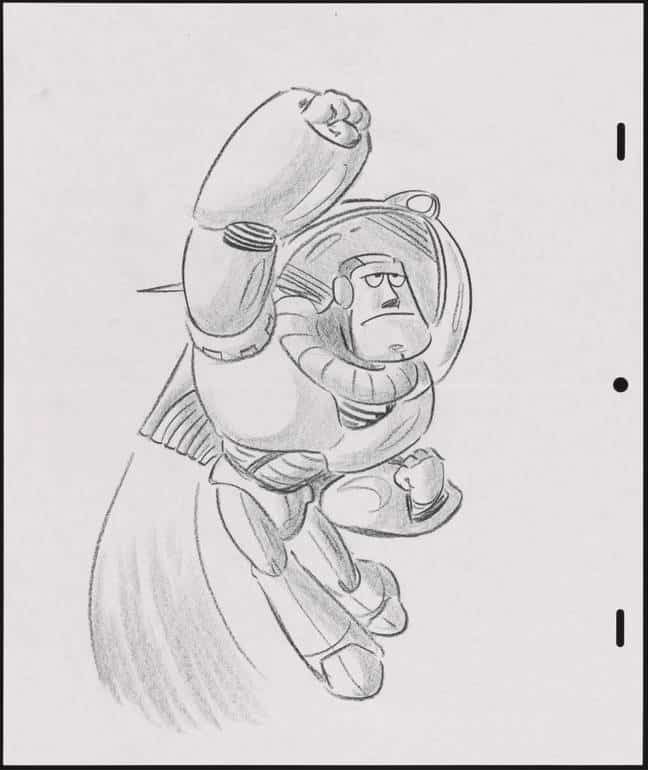 In this final sketch, we see the beginning stages of Buzz's characteristic purple and green colour scheme, his distinctive square jaw, and the iconic pop-out wings.
Pixar Fest will run from August 9 to September 6 and include watch-alongs every Sunday in August across the UK.
Tasia Filippatos, SVP Disney EMEA said:
"Pixar revolutionised the art of animation 25 years ago with the release of Toy Story and since then has brought us some of the most iconic and unique moments in filmmaking history.

Pixar Fest will give fans of all ages the chance to celebrate their favourites through a host of activities and even cast their vote in 'The Golden Lamp Awards'. We hope the line-up brings some summer holiday fun and movie magic to homes across the UK."
The perfect chance to revisit the magic of Toy Story – and openly weep over the moment Buzz finds out he really is just a toy and goes crashing to the floor in his last desperate attempt to fly as Randy Newman sings I will Go Sailing No More, crying harder as you realise it's all just a big metaphor for the inevitable tragedy of growing up… or is that just me?
Read next: Disney's Avengers Campus