Netflix has teased the internet by releasing some brilliantly bloody official posters (and a July 14th release date!) for its new live-action Resident Evil series.
The Resident Evil franchise has had an impressive run, spanning a total of 9 core games – including 2021's massive installment Resident Evil Village that outed a lot of masochists with a thing for 9 feet tall women with freaky fingers – and further transcending the gaming world into other media, such as comics and movies too.
You may be familiar with the Mila Jovovich-led films, but Netflix already has a tonne of animated films featuring some fan-favorite characters for your viewing pleasure on its platform. However, it's safe to say that a lot of the films and shows that the games have been adapted into haven't quite gelled with fans or critics alike. The most recent take on the events of the second game was 2021's Resident Evil: Welcome to Racoon City, starring Avan Jogia as everyone's favorite emo Leon Kennedy, and Kaya Scodelaria as the resourceful Claire Redfield.
Unfortunately, the film didn't seem to quite hit the spot, with many getting torn into it faster than a zombie into a conveniently exposed shoulder. Ouch.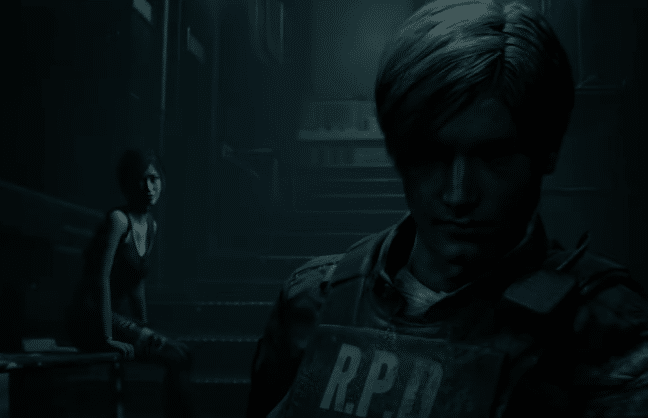 Netflix seems to be willing to give the successful game franchise the benefit of the doubt though, as it is willing to pump money into a new live-action series – clearly they think there is potential in adapting it despite previous failed efforts.
The current synopsis of the new show is as follows:
"Nearly three decades after the discovery of the T-Virus, an outbreak reveals the Umbrella Corporation's dark secrets."
It's not a lot to go on.
Fortunately, Netflix has previously elaborated on the show and explained that it will feature and follow 2 timelines, the first being sisters Jade and Billie Wesker's move to the corporate New Racoon City, in which dark secrets threaten the whole of humanity.
The second follows a thirty-year-old Jade struggling to survive in the New World over a decade letter, where the number of people across the globe has plummeted to 15 million, and T-virus infected people and animals shot to 6 billion.
Netflix has gone on to say that the project will embody "the best of the Resident Evil DNA", building on the popular horror franchise with a brand new story.
The new posters that Netflix has kindly provided over on Twitter show some clinically creepy images on an ominous yellow background – blood and bubbles on one, a vial of T-virus infected blood on another, and a bloody pill with 'Umbrella Corporation' branding it. The visuals do look pretty cool so far, I'll admit that.
However, I can't say that I'm holding out too much hope for this one.
Whilst the Resident Evil games have certainly proven why they're such a mainstay in popular culture – Village was exceptional with such striking visuals and an incredible comingling of classic horror ideas with an innovative execution – my faith in the cinematic adaptations dwindle with every terrible addition. 
I also wonder that given the current cultural climate about viruses, pharmaceuticals, and vaccine-hesitancy if this is the best time for such a story…
Well, whether it is or not, mark your calendars because it's coming for us on July 14th!
Read More: Here Are All The Netflix Originals (Actually Worth Seeing) Arriving In April 2022