Just over a year after Gabby Petito's death rocked the world, Lifetime is releasing a movie tracing her final steps.
The Gabby Petito Story was released on October 1st with Lifetime and directed by Thora Birch. The film endeavors to "deduce the most realistic portrait of what their relationship could have been like."
The disappearance and eventual murder of Gabby Petito captivated the world last September. Petito and her then-fiancé Brian Laundrie were driving from Florida to California in their van. They documented their nomadic experiences on their "Van Life" YouTube channel.
After weeks of no contact, Petito's family reported her missing in August. Many supporters took to Petito's blog and social media in an attempt to triangulate her location. Petito was eventually found on September 19 in Grand Teton National Park of Wyoming. The state of her remains indicated her body was left exposed for up to a month weeks before it was recovered.
Laundrie returned to his parents' home in North Port, Florida on September 1. His remains were later found in a local Florida environmental reserve on October 20, 2021. Injuries to his body indicate he died from a self-inflicted gunshot to the head.
The film was released with Lifetime's Stop Violence Against Women initiative, which they describe as "the ultimate women's channel, with stories for women, made by women." Lifetime claims The Gabby Petito Story attempts to "bring to life Gabby and Brian's doomed love story, including the warning signs that Gabby's life was in danger."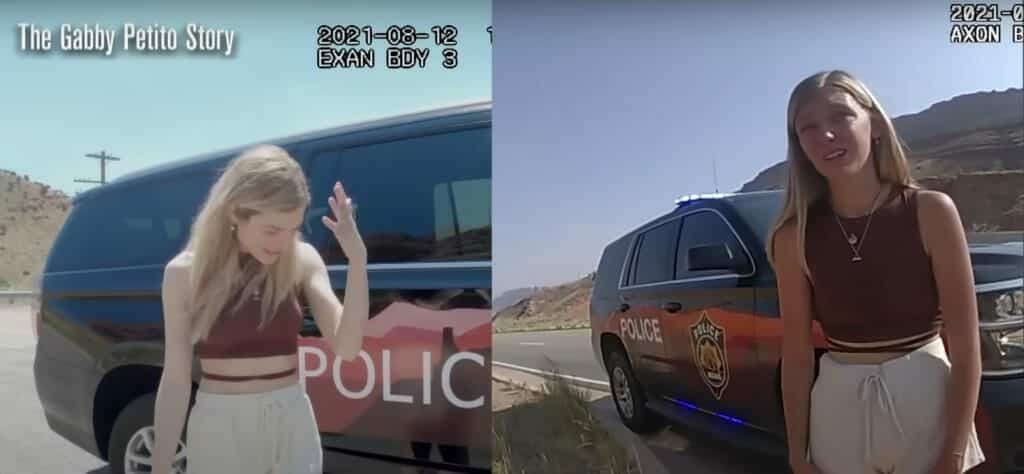 Despite their statements, scenes depicting the private relationship between Gabby Petito and Brian Laundrie are entirely fiction. "Why would the world care about our trip?" Brian Laundrie (Evan Hall) is seen asking fiancé Gabby Petito (Skyler Samuels) in the movie. While these conversations may have occurred, many interpret Lifetime's abundant artistic liberties to be an exploitation of the horrific event.
The movie was released only a year and a few weeks after Petito's death was discovered. The short turnaround has incited outrage among many followers of the case: "It's just hasn't been even a year since Gabby Petito died and lifetime is already making a movie about her," Twitter user Sam Ajah wrote.
"Capitalism knows no boundaries and will make a mockery out of anyone or anything that has the potential to be a cash cow," they continued.
Skyler Samuels, who played Gabby Petito in The Gabby Petito Story has received extensive backlash for her role, accused of exploiting Gabby's story for "fame and money."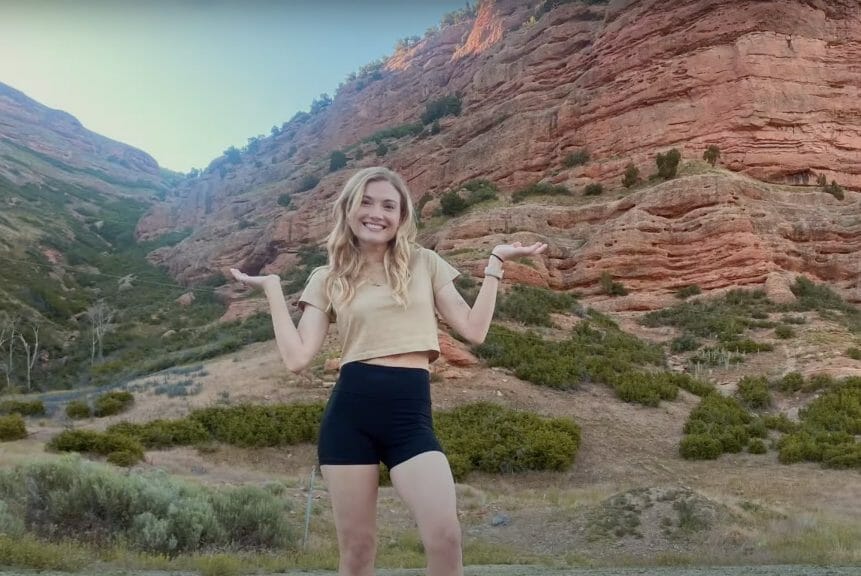 "When I was presented with the opportunity to portray Gabby I was admittedly quite overwhelmed and it was a hard decision to make," Samuels commented on the matter.
"I think we, as a consumer media culture, came in at the tail end of a much more complicated story and so Gabby's life is much more than the headlines that we read when all of these tragedies started to occur and I just think she deserves better," Samuels continued. "I also felt it was a chance to give Gabby a voice in her own story that I don't think the media did justice with."
Petito's family notably has emphasized that they have "had no involvement" in the film production. They are attempting to raise awareness about domestic violence with the recent renewed attention on Gabby's case.
Interested in reading more about the latest in entertainment? Click here to watch the trailer for Netflix's newest horror movie.