'Thor: Love and Thunder' (2022) is finally out – but does the MCU face its greatest threat yet in the God of Thunder?
It wouldn't be an understatement to say that 'Thor: Love and Thunder' was one of the most anticipated films of 2022. The superhero sequel is the second of Taika Waititi's films. The follow-up to 'Thor: Ragnarok' – the much-beloved third-entry in the 'Thor' franchise. And, notably, ranked the 4th best MCU film ever (according to Rotten Tomatoes). So, it makes sense that Waititi's film pulled $144 million in its first weekend. The second-best box office opening of the year. Fans were, quite understandably, excited to see the film.
Waititi's sequel is, however, proving to be a disappointment. In a rather ironic twist of fate, 'Love and Thunder' currently ranks as the 4th worst MCU film. And the film's second weekend experienced a franchise-worst box office fall – dropping by 68%. Far from the success of the first weekend, the fall ranks as one of the worst in MCU history. It's safe to say that 'Love and Thunder' hasn't been as well-received as expected.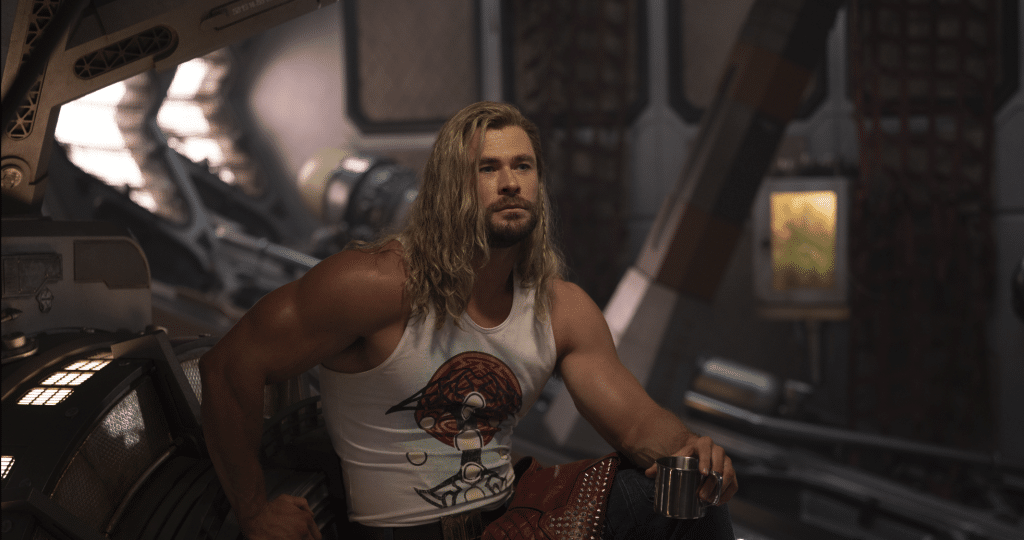 Even more surprisingly, fans and critics are (for once) in agreement about the film. And neither are falling over themselves to write glowing reviews. Evidently, 'Love and Thunder' touts a measly 65% on Rotten Tomatoes. A down-right awful score in comparison to 'Ragnarok' – which stands at a grand 93%. The implication of this almost-unanimous response is a rising discontent. Audiences are, quite clearly, becoming more disillusioned by the falling quality of the MCU's films.
Indeed, 'Love and Thunder' isn't an isolated case. The Waititi-directed sequel sits uncomfortably alongside a list of MCU recent-releases which have bombed. 'Dr. Strange in the Multiverse of Madness' (2022) and 'Eternals' are two of the most infamous cases. The latter holds the title of worst MCU film ever made. Right now, there's no doubt that Phase 4 of the MCU – which groups these films – isn't doing well. The cracks are beginning to show.
And with Kevin Feige's recent announcements about the MCU's future, this warning has never been more dire. Phases 5 and 6 are on the horizon. Fans await a slew of new films, series, and sequels. But, the question remains. Can the MCU really ensure they'll be worth waiting for? With 'Love and Thunder' as a premonition of the future, it's hard to be sure.
Quantumania: Feb 17, 2023
Secret Invasion: 2023
Guardians 3: May 6, 2023
Echo: Summer 2023
Loki s3: Summer 2023
Marvels: July 28, 2023
Blade: Nov 3, 2023
Ironheart: Fall 2023
Agatha COVEN OF CHAOS: Winter 2023/24
Daredevil: Spring 24
Cap 4: May 3, 2024
Thunderbolts: July 26, 2024 pic.twitter.com/jlbFCvEaL8

— Erik Voss (@eavoss) July 24, 2022
Phase 4: pre-'Love and Thunder'
Ever since the release of 'Iron Man' in 2008, the MCU has categorized its productions under Phases. Each Phase seeks to tie projects to an overarching story arc or group of characters. With each Phase spanning a set amount of years. The current Phase – 4 – began with 'Black Widow' (2021). And is set to end with the release of 'Black Panther: Wakanda Forever' in November 2022. Phase 4 has been mapped-out to fit into the aptly-named 'Multiverse Saga' – a saga that will span Phases 4, 5, and 6.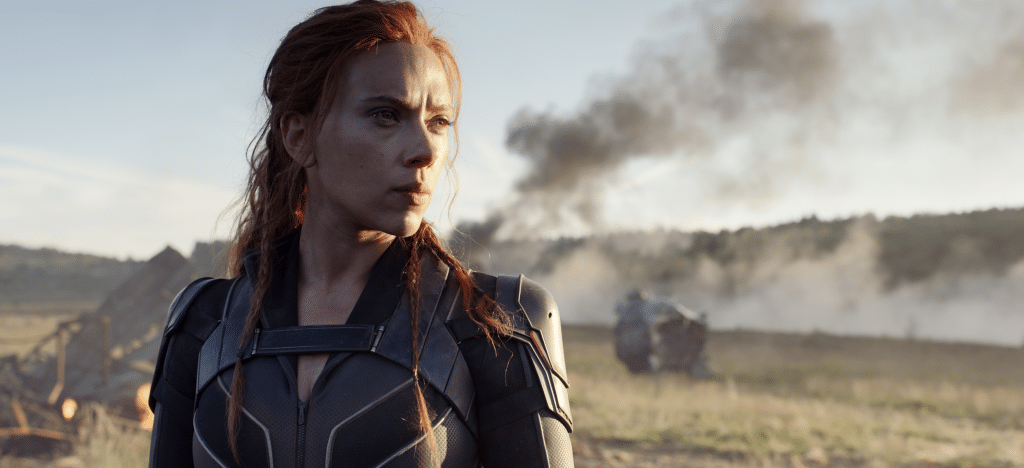 Perhaps unsurprisingly, Phase 4 is the shortest yet. And set to be the shortest of 'The Multiverse Saga'. The titles released throughout the Phase have been some of the MCU's worst-rated. And it seems the Studio is keen to move on from them. But, what precisely has made some of these films so controversial?
In the beginning, there was 'Black Widow'. The Natasha Romanoff solo film that fans had been eagerly waiting for – for years. But, it received much criticism for its rather incongruous timeline. The film saw moviegoers back in the era post-'Captain America: Civil War' (2016) – a whole 5 years prior. A fact that seemed rather odd. Given Romanoff (Scarlett Johansson) had been dead since the events of 'Avengers: Endgame' (2019).
So, 'Black Widow' was badly-knocked for being – quite literally – too little, too late. And it didn't help matters that fans weren't hesitant to point out how long it had taken the MCU to put proper effort into producing a female-led film. And, notably, only the second one, after 2019's 'Captain Marvel'. In retrospect, it makes sense that 'Black Widow' was soon to be the goalpost for the downfall to come.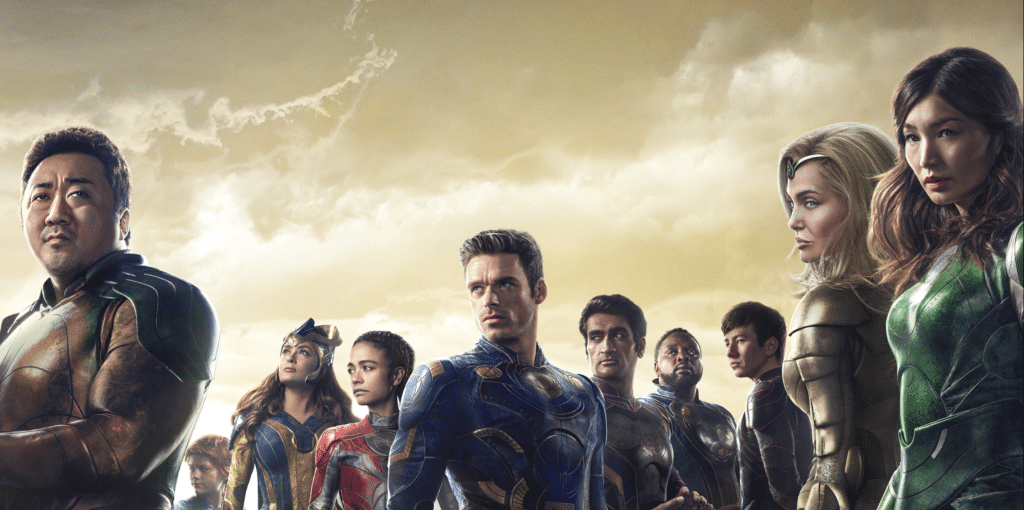 Phase 4 was thrown into a state of chaos, however, when 'Eternals' (2021) landed in cinemas. The Chloé Zhao-directed film received a lot of backlash. And, simply put, for being a bad film. Many complaints centered around the film trying to do too much – and rather poorly. Audiences pointed out the many diverging sub-plots. The bland, tiresome action sequences. And the overly-big cast of relatively unknown characters.
The issue was that the MCU had never dealt with an on-screen team as big as the 10 Eternals. And never before condensed thousands-year long histories within one film. 'Eternals' was a very ambitious project. But, unfortunately, one which proved to be a huge misfire. The film has gone on to define Phase 4. Categorizing it as a collection of hugely ambitious blunders.
Cue: Sam Raimi's 'Dr. Strange in the Multiverse of Madness' (2022). Raimi's 'Multiverse of Madness' was set to be one of the MCU's most ambitious releases to date. The love-child of a wild plot that sees Dr. Strange (Benedict Cumberbatch) – a wizard, no less – traveling through the multiverse. The film truly excited fans. Certainly, 'Multiverse of Madness' seemed only to promise endless possibility. And it was enough for many fans to know that MCU cameos were ensured.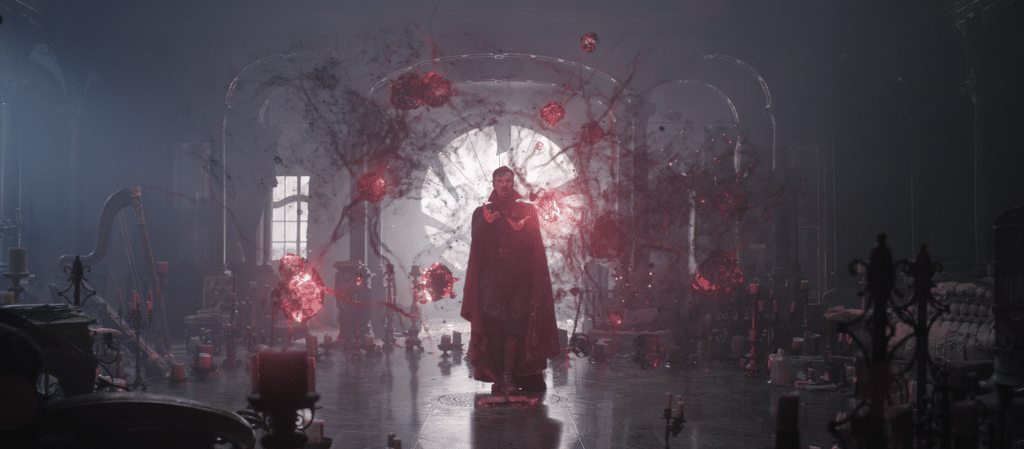 It comes as no surprise that the Raimi-directed feature proved a disappointment upon release. Audiences were quick to point out the convoluted plot and awful writing. And it turns out no imagery, never mind how spectacular, was enough to make up for the film's glaring issues.
Sadly, 'Multiverse of Madness' would become part of an ever-growing list of B-side MCU films. Ones which the MCU would try and distance themselves from. And which would only worsen with the release of Waititi's 'Love and Thunder'.
A few issues with 'Love and Thunder'
Preceded by the much-beloved 'Ragnarok', it seemed like there were no signs that 'Love and Thunder' would do badly. Instead, all signs pointed to the opposite. So, what went so wrong? Let's go into where exactly 'Love and Thunder' got de-railed.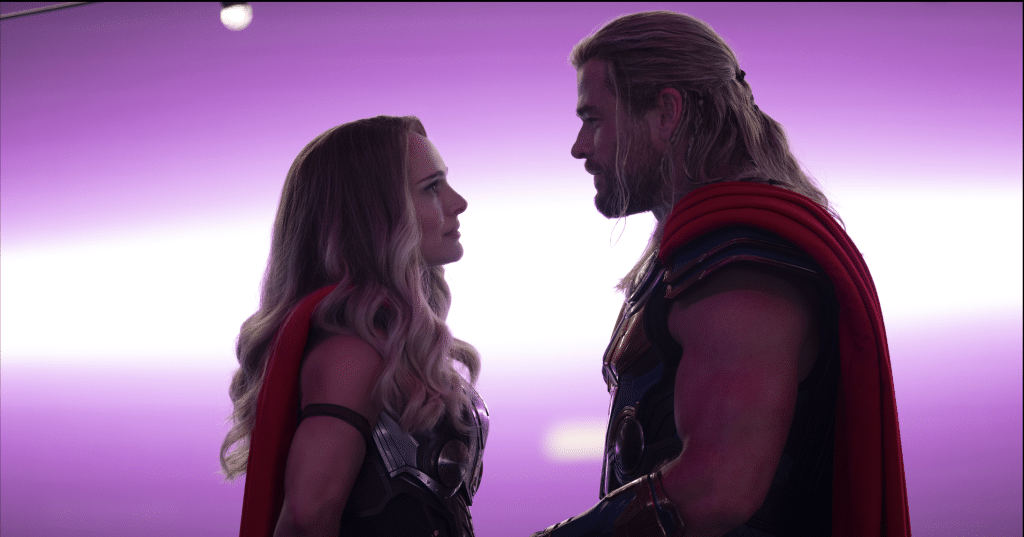 First up: the plot. 'Love and Thunder' sees Thor (Chris Hemsworth) face-off Gorr the 'God Butcher' (Christian Bale) – a galactic killer resolved to make all gods extinct. Whilst this premise is great on paper, the reality isn't. For starters, the film's pacing is really off. 'Love and Thunder' races through every scene. Perhaps, the collateral damage of the 119-minute runtime. The shortest since 2018's 'Ant-man and the Wasp'. The result is that 'Love and Thunder' literally doesn't have enough time to develop the plot in a satisfying manner.
Plus, Waititi's almost-obsessive focus on slapstick comedy proves a strong plot-deterrent. 'Love and Thunder' is very intent on being funny. So much so, that the plot is left sorely lacking. Ironically, this is also to the detriment of the comedy. With little to no actual plot, the comedy lacks a purpose. So, it ends up being completely overdone.
Waititi's comedy becomes an incessant reminder of just what the audience is missing. Rather than an exemplary part of the film. The film, for example, relies much too heavily on two screaming goats. Think the viral goat-remix of Taylor Swift's 'Trouble' circa 2013. Instead of the well-placed humor of 'Ragnarok', its' sequel is all comedy. Unfortunately, this doesn't amount to much more than laughing at the film, rather than with it.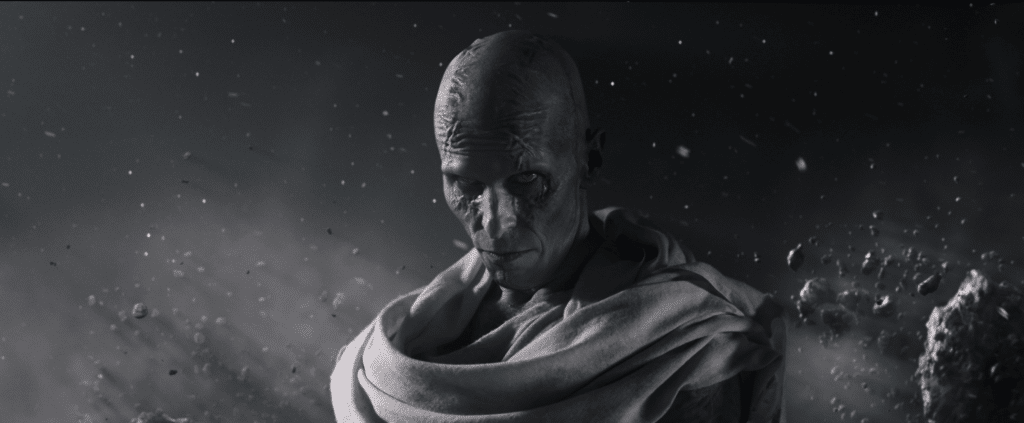 Now, perhaps the most disappointing aspect of 'Love and Thunder' is its villain: Gorr the 'God Butcher'. Despite the tell-tale title, the film only shows Gorr killing one god. As a result, 'Love and Thunder' falls right into the classic 'tell not show' conceit. In a rather shallow manner, Waititi directs the audience's 'horror' via Gorr's appearance. Something which is akin to a caricature. Gorr is all grey skin, lesions, and vampire-esque teeth.
In spite of a rather morally-complex backstory, Gorr is reduced to a seething, one-dimensional villain. One who seems oddly inclined towards kidnapping children, rather than killing gods. In the end, it does prove quite difficult to be terrified of someone you hardly see on-screen.
Taken together, it's not hard to see why 'Love and Thunder' has been so controversial. The fact remains that the sequel retains none of the unique flare of 'Ragnarok' – nor its fan fervor. It suffices to say that 'Love and Thunder' – more than any other Phase 4 film – shows that the MCU is beginning to fall into a rather worrying pattern.
Conclusions
'Love and Thunder' is a thunder-less superhero sequel. One which sees Waititi throwing everything – and anything – at the audience, whilst nothing seems to stick. The film proves nothing more than the MCU has some serious making up to do. And with Phases 5 and 6 on the horizon, it's clear the Studio has some important issues to address – and quickly.