The new Marvel movie, The Marvels, has recently been released to cinemas worldwide. While most people have looked down upon this movie, others have praised it for its CGI, character development, and humor.
The Marvels tells the story of three young women, each from different parts of the Marvel Cinematic Universe.
Captain Marvel
It starts with Captain Marvel, played by Brie Larson. Her debut appearance was in Captain Marvel, premiering in 2019. This film is set in 1995 and tells the story of Carol Danvers becoming Captain Marvel. As always with MCU movies, there needs to be comedy, and quite a few comedic moments are scattered in the film.
However, it's also about Carol finding her voice and being able to prove people wrong. In that case, it seems a lot more serious and does show a lot of heart. It received mixed reception from critics for not necessarily having the same values as other Marvel movies. But still, Carol makes her return to resolve the unforeseen questions.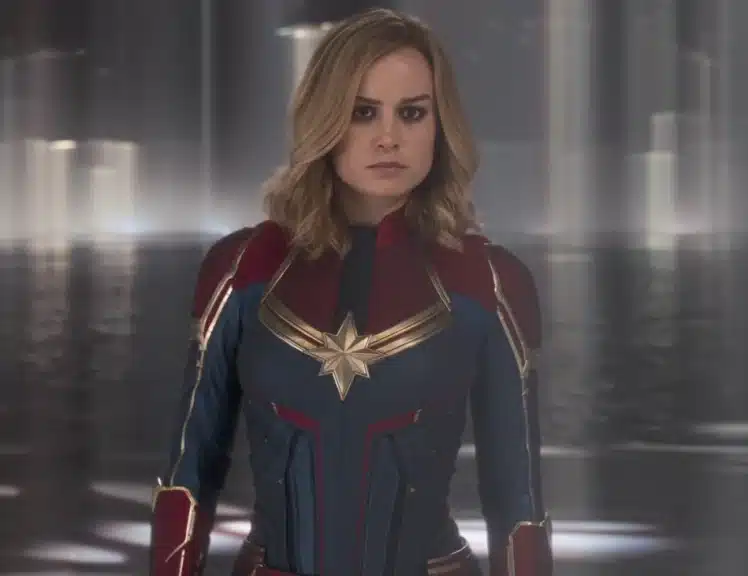 Nick Fury
Secondly, Samuel L Jackson also joins Larson by playing Nick Fury. Nick appears in various Marvel mini-series and movies, including Iron Man, Agents of S.H.I.E.L.D., and most recently, the mini-series What If? His main role in any movie is to try to keep everything in order, have access to most weapons and be highly intelligent. He's extremely blunt, which makes him wary of who to trust and who to have connections with. From the trailer, you can almost see his supportive role of the girls and him slowly being able to warm up to Kamala and seeing.
Monica Rambeau
Next is Monica Rambeau (Teyonah Parris). She's the daughter of Maria Rambeau, who was friends with Carol. Although her first appearance was Captain Marvel, she has mainly been known for her performance in the mini-series, WandaVision. This series tells the story of Wanda Sykes, The Scarlet Witch (Elizabeth Olsen), who, after the death of her family, creates an alternate universe where they're still alive.
Each episode is in a different decade, leading to the present day with Wanda dealing with the present situation. WandaVision received positive reception for its brilliant acting and characterization. During the mini-series, Monica tries to convince Wanda to stop manipulating time following the events of Avengers: Age of Ultron. I think she plays off the mediator role to try to help Wanda come to terms with what's happened, and the film develops this.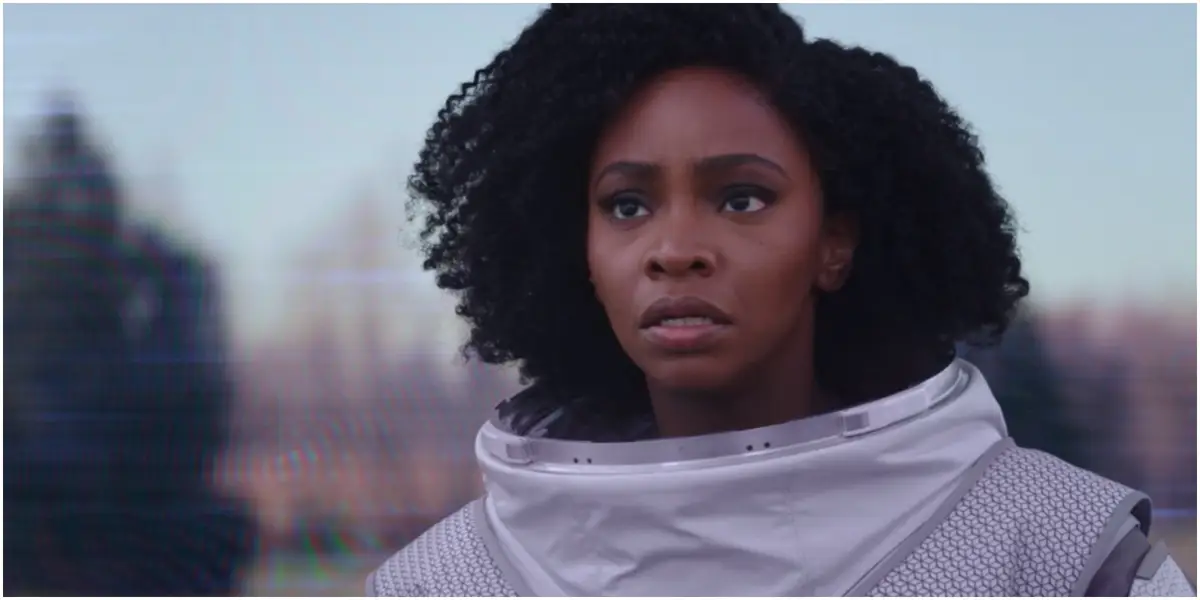 Ms. Marvel
Last but certainly not least is Kamala, Ms. Marvel (Iman Vellani). Her debut appearance was in the mini-series Ms Marvel, which premiered in 2022 on Disney+. It tells the story of the title character who loves superheroes, with her favorite being Captain Marvel. Eventually, she becomes just like them and gains her superpowers. Now she must learn to balance her hero life with her high school life. Aside from the superhero lifestyle, the mini-series, along with the comic books, really delves into the relatable situations of a teenager.
Ms. Marvel received an extremely positive reception for how it dealt with various topics. With the series being from the perspective of a teenager, it adds a lot more vulnerability and weight to the series to possibly show the added pressures she may face outside of her life.
However, most people have acknowledged the ethnic diversity. With Kamala being a Pakistani-American, it's really interesting to see the different strategies Marvel would try to break the stereotypes of a protagonist. It's encouraging to have such a diverse cast to represent the importance of intersectionality and learning to be proud of your own identity.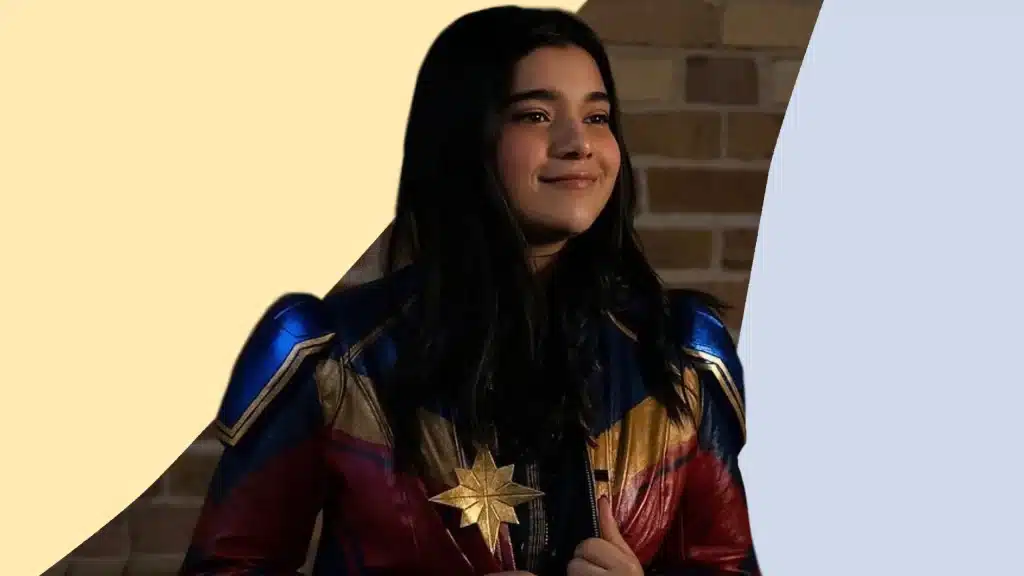 What's The Film About?
Following Captain Marvel's events, Carol Danvers regained control of the Supreme Intelligence but must save the universe again when the Kree, people from the planet, Hala, begin to stop her. When her powers become entangled, she must work with Monica and Kamala to defeat the Kree conquering.
Funnily enough, the film really does take a twist on Charlie's Angels by showing three young women with three different personalities trying to resolve conflict. However, it also has similarities to other Marvel movies. One example is Guardians of the Galaxy, which focuses on family, friendship, and sacrifice. Another can even be Spider-Man, as the events often take place in Kamala's life as a young teenager.
A main feature of the movie is that the characters are constantly moving through places across the universe. The main villain, Dar Benn (Zawe Ashton) is the one causing all this. This causes them to behave differently and eventually find a way to overcome them.
Critical Response
After the negative perceptions of Ant-Man and The Wasp: Quantumania, Marvel fans were more or less expecting some success with this movie. The film has sparked different opinions. The film received a 62% on Rotten Tomatoes but was still deemed the lowest-ranking movie in MCU.
While some have criticized the characterization, others refer to the poor CGI and suggest that Marvel should continue with comic books. However, it's not just journalists or writers who have shared their opinions. There have been YouTubers who make films the main topic of their channel.
Most people praised Vellani's performance and role as a young and slightly idealistic hero learning about her powers.
What Does This Mean?
Overall, this movie has received mixed reception. It raises the question: What does this mean for Marvel? Moreover, with many Marvel movies in the making, fans can only speculate their expectations of how each film will perform. So even though The Marvels may not be the most successful movie, can it really be deemed "the worst"?