Piers Morgan and Ben Shapiro's reaction to the Barbie Movie shows exactly why we need more films like it.
Mixed reactions
Whilst the Barbie movie has left much of its audience with positive reviews of the blockbuster, a few harsh critics have had a lot to say.
Since its release in July, Barbie has had mixed reactions. Having created a frenzy of excitement and praise from most, the same can't be said for the likes of Piers Morgan and Ben Shapiro. Both men have had some interesting things to say about the movie, going as far as to call it 'man-hating'.
Piers Morgan's take
Speaking in an op-ed for the New York Post, Morgan claimed he would be 'executed' if he made a 'male version' of Barbie. One can't help but groan at the irony, considering Greta Gerwig's film is an intentional, dramatic role reversal of patriarchal society.
One of the elements of the movie fans love most is the satirical portrayal of such serious issues in a way that makes for a light-hearted yet hard-hitting masterpiece.
The film follows Barbie (Margot Robbie) living peacefully in Barbie World until she begins to experience strange things like thoughts of death, flat feet and cellulite.
Throughout the film, Barbie goes on to discover that the real world isn't at all free of female oppression. As Ken (Ryan Gosling) brings patriarchy back to Barbie World, the female experience seems rather harrowing, as Gloria (America Ferrera) later explains to the Barbies.
In his rant, Morgan went on to say, 'I thought the whole point of feminism is that women wanted equality with men, not a complete reversal of the perceived unequal social power structure.
'I don't know any woman, other than perhaps US female soccer superstar Megan Rapinoe, who wants a world where women dominate absolutely everything – and men are reduced to dim-witted doormats barely capable of changing a light bulb.'
Reactions to Morgan
This led to quite the reaction from online users as one joked, 'Kinda crazy for the kens to be depicted as just a reverse of contemporary patriarchy and my man's just like 'what if women were treated like that''.
Such a reaction from Morgan shows a blatant ignorance, or perhaps refusal, to acknowledge the point Gerwig is trying to make in her film and the depiction of the real world she attempts to portray.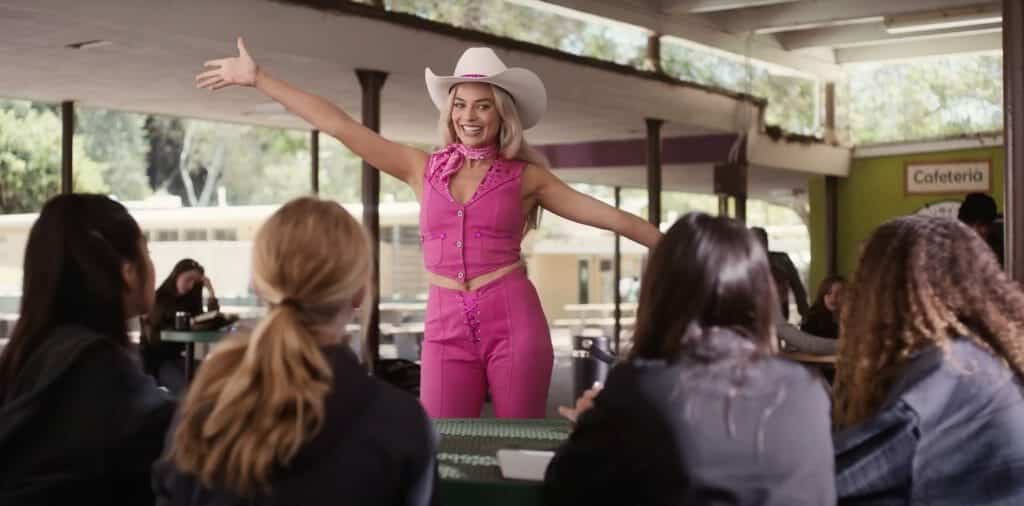 Ben Shapiro is furious
Ben Shapiro also had plenty to say about the new film as he branded it 'one of the worst movies I have ever seen' and 'angry, feminist claptrap that alienates men from women' in his nearly 45-minute-long YouTube video.
In his hilarious initial tweet, users were quick to notice that Shapiro was dressed in all black – the same outfit Ken wears during the musical number in the film.
'You hated it so much you cosplayed as a Ken', said one Twitter user. It seems the irony doesn't get any better than this.
The commentator was mocked for his reaction as he complained he would never get back the time he spent watching the movie. Users online were quick to mock Shapiro for going to see the film just to make himself angry.
Shapiro also criticized the film for including a transgender character and dismissed the claim that the real world in the film has a patriarchal system.
He went on to talk about how the director and most of the cast are women, apparently using this to suggest, 'it seems like women are doing okay'.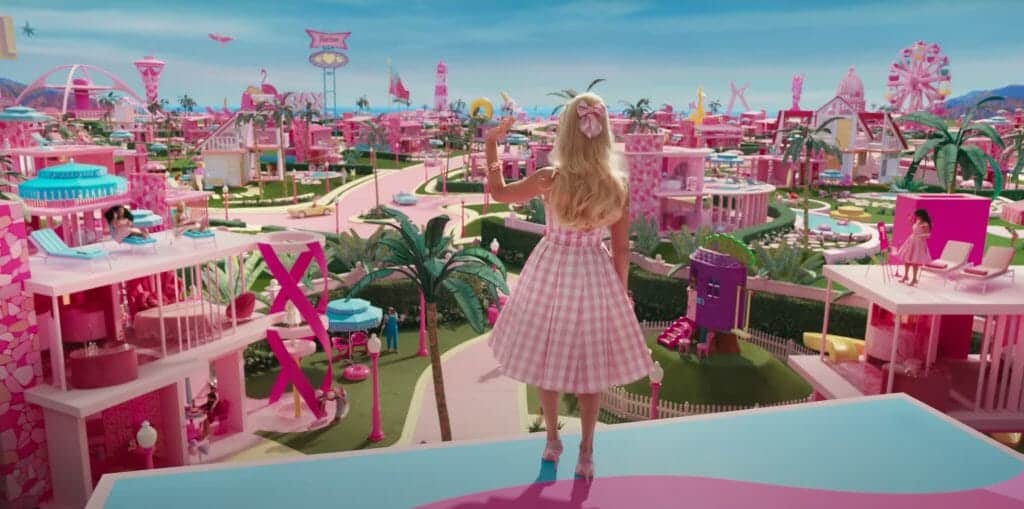 Proving the point
There's certainly one thing that the two men have in common – ignorance. Such reactions only stand testimony to the exact reasons why the Barbie movie was created in the first place. Even when contemporary female oppression is displayed on a huge cinema screen, Conservative commentators still manage to completely miss the mark.
Rooted in deep hatred, manifestations of sexism and transphobia shine through in Morgan and Shapiro's comments.
Despite their comments, the majority of the internet seems to agree that they're not worth listening to. The Barbie movie is estimated to amass more than $300m (£233m) internationally, earning it the title of the most successful opening of an original non-superhero film ever.
The internet can't seem to wait for more films by women about women. Keep 'em coming, Greta.