Ridley Scott's 'House of Gucci' may have been one of 2021's hotly-anticipated films with a star-studded cast of Lady Gaga, Adam Driver, Al Pacino, and Jared Leto-but the real-life Gucci family are far from happy and have released a new statement condemning Ridley Scott's biopic amongst other things "extremely painful." House Of Gucci hit cinemas this month, after the family's multiple public protests against the film.
Patrizia Gucci, the only daughter of Aldo Gucci slammed the film as an insult to the Gucci legacy. She said that the Gucci family were represented as thugs, ignorant and insensitive to the world around them, an insult to the legacy on which the brand is built today, as well as painful from a human point of view in her opinion.
The Italian heir ran the fashion house for 33 years until the mid-1980s, and started taking personal low blows towards the legendary actor Al Pacino, 81 who plays her fictional father in House of Gucci:
"My grandfather was a very handsome man, like all the Guccis, very tall blue eyes, and very elegant."
She went on to call Pacino:
"fat, short, with sideburns, really ugly, shameful because he doesn't resemble him at all."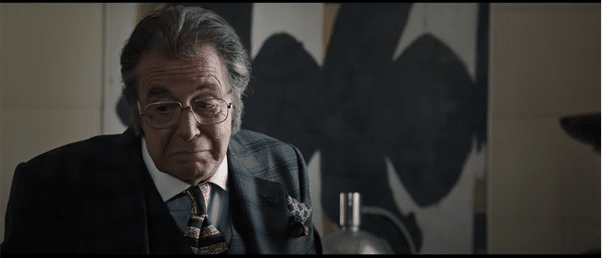 Ridley Scott, director of House of Gucci responded to this criticism, calling it alarmingly insulting, saying that Al Pacino did not represent physically Aldo Gucci in any shape or form. Scott questioned:
"How anyone could be better represented than by Al Pacino?"
Scott mentioned how the film has some of the best actors in the world, and the Gucci family should feel a sense of gratitude for their great efforts in the film.
Patrizia Gucci spoke to the Associated Press in April and spoke on behalf of her family's disappointment as they felt the film stole the identity of a family in order to make a profit and increase the income of the Hollywood system. The director has dismissed such criticism citing the Gucci family's history. Ridley Scott told BBC Radio 4 Today program last week that the people must remember one Gucci was murdered and another went to jail for tax evasion, so none of them should be coming for him about making a profit.
Patrizia Reggiani (played by Lady Gaga) who was released from prison five years ago, has also expressed her dismay that those involved in the film did not attempt to consult her.
Lady Gaga has come out and said she felt this action would have been unnecessary. 
"I only felt that I could truly do this story justice if I approached it with the eye of a curious woman who was interested in possessing a journalistic spirit…meaning that nobody was going to tell me who Patrizia Gucci was. Not even Patrizia Gucci."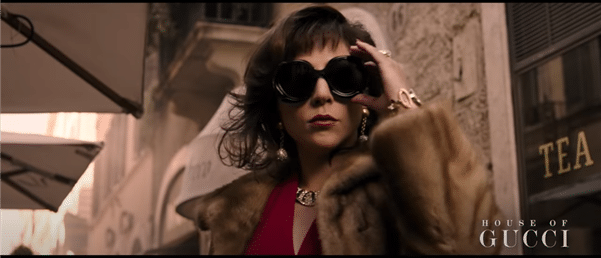 The producers later said they didn't want the pair to meet as they were aware of not wanting to endorse or support the awful crime. Patrizia Reggiani was convicted of having her former husband and fashion heir Maurizio Gucci assassinated in 1995.
Jared Leto plays Pablo Gucci, whose creative contributions included the idea to create the Gucci brand's famed double-G logo as well as its trademark plasticized bags and moccasins.
Leto's Pablo Gucci is shown with unkempt hair, and a lilac corduroy suit, not at all in line with his daughter's recollections who still finds it offensive. Ford who worked for Gucci between 1990 and 2004, also condemned Leto's take on the late fashion designer.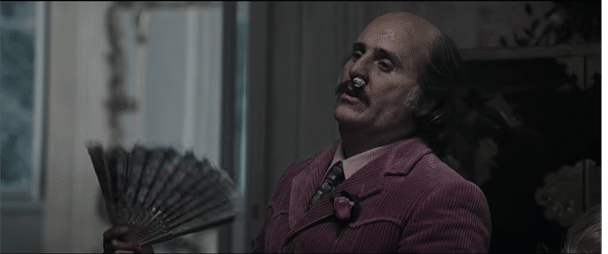 He said:
"Pablo, whom I met on several occasions, was indeed eccentric and did some wacky things, but his overall demeanor was certainly not like the crazed and seemingly mentally challenged character of Leto's performance."
The filmmaker however goes on to discuss the movie was intentionally played for laughs. Paolo to a certain extent was imagined as a very colorful and flamboyant man. And they felt Leto captured this flamboyance quite nicely without being too overt.
Whilst the accuracies of the performances and storyline have been criticized by the Gucci family and other fashion designers, there has been otherwise praise for the performances of the leading cast Lady Gaga and Adam Driver.
House of Gucci has also been given props for its impeccable costumes, stunning sets, and carefully choreographed look into the world of high fashion.  It is clear that despite Scott's best efforts, it was always going to be a challenge in managing to be both respectful and factual when making a movie that depicts true events and a real-life family.
Lady Gaga has revealed that she suffered from anxiety while starring as Italian socialite, Patrizia Reggiani in House of Gucci. For more information on this, click here.