Move over, homophobes: Season 2 of Heartstopper is more diverse—and more successful—than ever! With a 96% on Rotten Tomatoes, Alice Oseman's adorable series continues to win over hearts and increase positive LGBTQ+ representation in media.
When Season 1 of Oseman's Heartstopper released, it was nothing short of groundbreaking. An entire series about a gay relationship between two young boys, with minimal angst and zero character deaths… Sign me up! The show is adorable, and very unabashedly queer—in the first season alone, there are two queer relationships and more than six LGBTQ+ characters. Considering the industry standard of one or two stereotypical gay side characters, Heartstopper was a welcome change of pace.
However, the show's new season takes this diversity to an entirely new level. There's a gay relationship between two older adults, a blooming sapphic character, new trans cast members, and a special focus on asexuality, which is incredibly rare in media representation. Best of all, these qualities don't feel forced in the slightest—they feel realistic. They showcase many different types of queer identities in a way that makes sense for each character. So, without further ado, let's take a look at some of this season's representation!
New Season, New Stories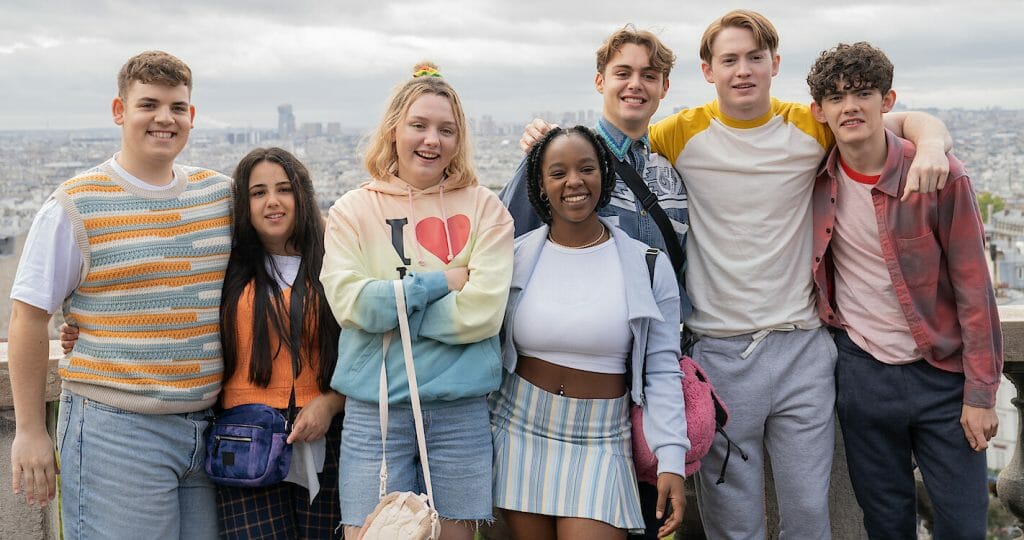 Let's start with Tobie Donovan's masterful performance as Isaac Henderson. It was important to Alice Oseman, who is asexual herself, to provide viewers with the representation she never had growing up. "It's hard," Oseman says. "We live in a society where sex and romance are prized above so many other aspects of being human… And there's not a lot of guidance due to the lack of representation in the media."
Isaac's story is one that any aromantic and/or asexual individual can relate to. Without giving anything away, Isaac goes on a journey this season to find out who he truly is, and what sets him apart from the rest of his friends. The discovery that he is aromantic doesn't take anything away from his character, but rather completes it, giving him a sense of peace and euphoria.
Next up is Sahar, who has been introduced as a new bisexual character. She's an old friend of Imogen's, and it only takes a bit of sleuthing to realize that there might be something going on between the two of them. Imogen, who was rejected by Nick in the previous season, goes on quite the journey of her own. It's likely that we have a new sapphic character in the making—as, according to Imogen, "everything would be so much easier" if she just liked girls!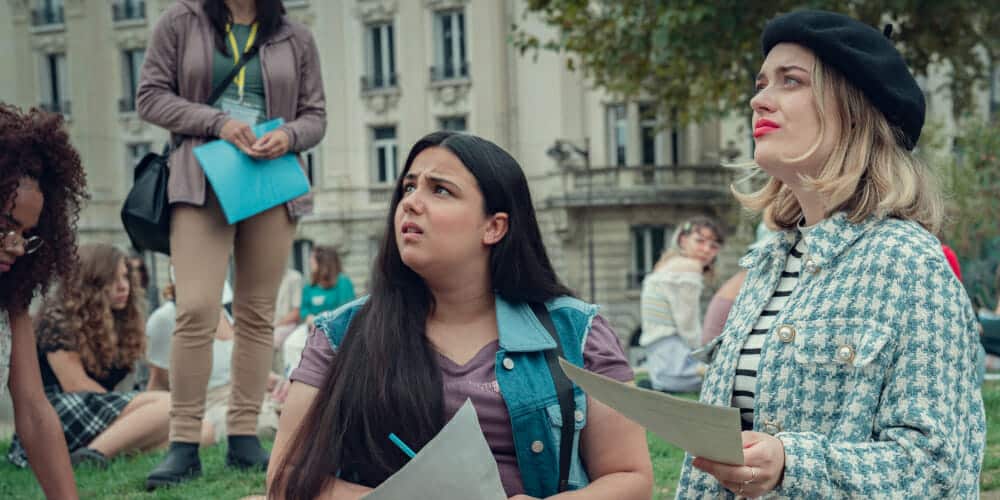 A Diverse Cast
New cast members include Bel Priestly as Naomi, one of Elle's new transgender friends. "I think it will be really nice to see two trans girls conquering the world," Priestly said. Another one of Elle's new friends is Felix, played by Ash Self, who is both transgender and disabled. About Heartstopper, Self said: "So proud to be part of a show where I don't have to tone myself down or apologize for who I am."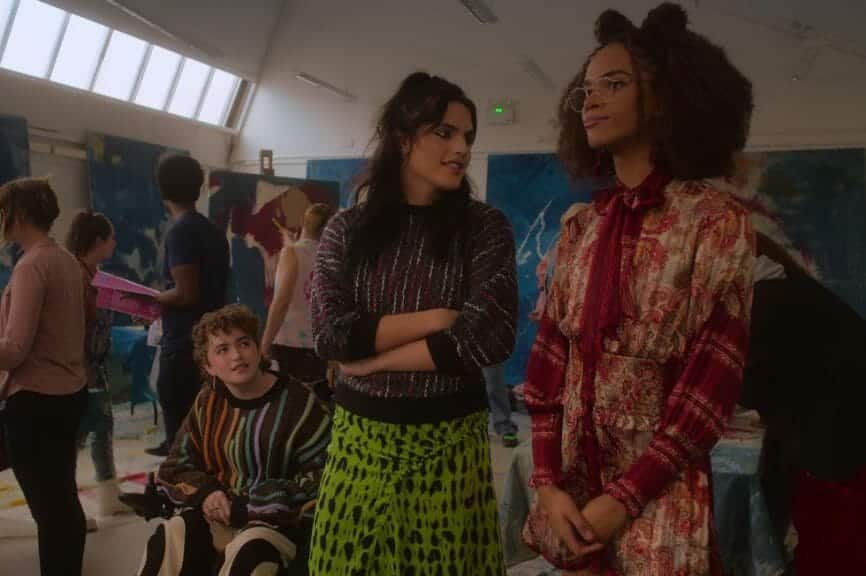 Another new character is Mr. Farouk, played by Nima Taleghani, who strikes up a heartwarming romance with his fellow teacher Mr. Ajayi (Fisayo Akinade). The relationship between these two is brief, but incredibly important. Essentially, it represents the type of later-in-life romance that many LGBTQ+ adults experience. While Nick and Charlie are adorable, watching them can often be bittersweet. As Mr. Farouk says: "When you don't figure out you're gay until your late 20s, you tend to miss out on those beautiful gay teenage experiences."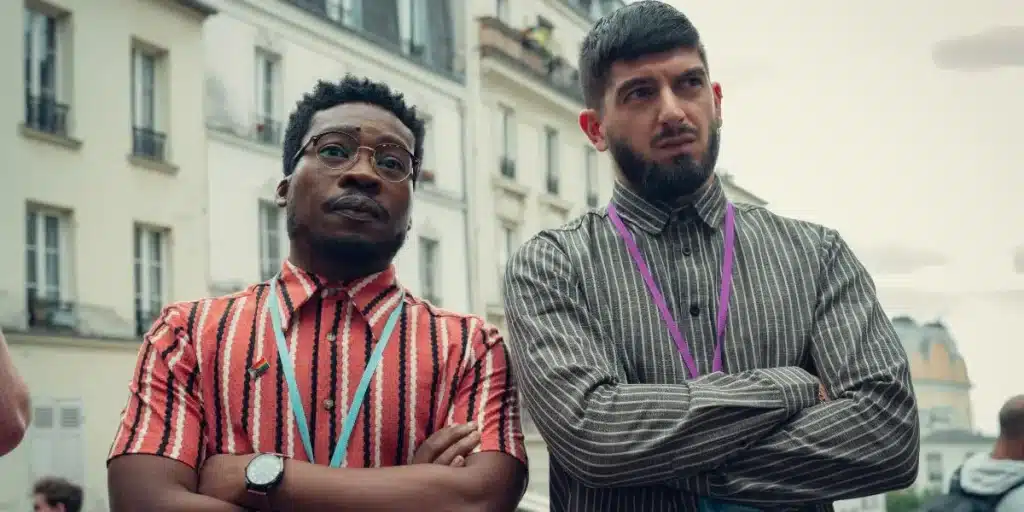 A Positive Reception
For years, studio executives have feared adding "too much" diversity into their casts: "It just won't be realistic!" Or, alternatively, it won't be acceptable by homophobic audience members. Just think of the ratings!
Heartstopper threw caution to the wind, and it's paid off. With a 96% on Rotten Tomatoes and a 97% audience score, the show is a certified hit. Let's face it: life is diverse. Life is queer! It's not "unrealistic" to have several fleshed-out LGBTQ+ stories—in fact, it's just the opposite. The characters of Heartstopper all deal with different struggles. They have different degrees of acceptance from their friends and families, and different walks of life. Some, like Nick and Charlie, find love at an early age, while others had to wait a little longer. Some, like Isaac, don't find romantic love at all—and that's perfectly okay! Everyone's story is different, and everyone's story is beautiful. No show does a better job of telling these stories than Oseman's Heartstopper. Let's just hope we can wait until the next season!
To read more about Heartstopper, click here.