Sweet, honest, lovable, and real — Heartstopper has it all and more. Based on the webcomic by Alice Oseman, the teen drama first debuted on Netflix last April to immense popularity. Following its success, the show was renewed for both a second and third season. Since the news was announced, fans have been eagerly awaiting the continuation of Nick and Charlie's adorable romance. Good news: they won't have to wait much longer.
All eight episodes of season two are dropping on Netflix in just a couple of days. There's obviously a lot to look forward to, and fans have high expectations for this next phase of the show. The official trailer revealed more of what viewers can expect come August 3rd. So, here's everything we are hoping to see for Nick, Charlie, and the rest of the Heartstopper gang in the upcoming season.
Spoilers for season one ahead…
Nick's Coming Out Journey
By the end of the first season, Nick Nelson (Kit Connor) had gone through quite the arc. He'd acknowledged his crush on Charlie (Joe Locke), discovered he was bisexual, and came out to his mom in the final scene. It was a long time coming from the pilot episode, and Nick got to learn a lot about his newfound identity along the way. But if the show decides to stick to its realistic angle of the queer experience, his journey to self-love and acceptance will not end there.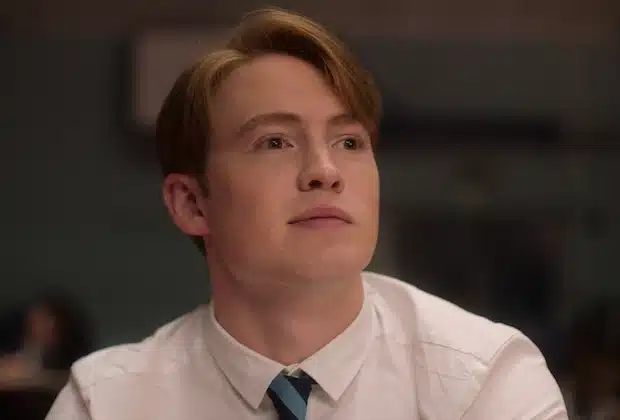 Lucky for Nick, he has a great support system of friends behind him, as well as Charlie, who will likely act as the biggest help. There's a moment in the trailer where he sweetly says to Nick, "I want you to come out when and how you want to." We can expect season two to spend a lot of time following Nick learning to fully embrace who he is, with Charlie by his side through it all.
To Paris, With Love
A change in scenery is good for any show, and Heartstopper is looking to be no different. The trailer and some early promotional material revealed that a major aspect of the new season would be a school trip to Paris. It's unclear just how many of the episodes will be set there, but fans can certainly look forward to seeing some of our favorite ships roaming the City of Love together.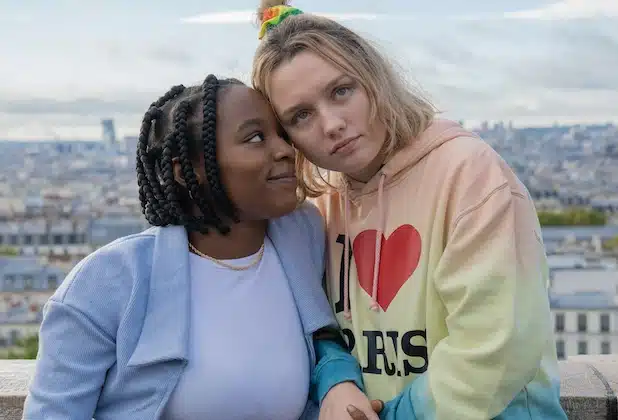 But what exactly will our main cast of characters be up to in Paris? That seems to be unclear as well. Readers of the webcomic likely know more than anyone, but for any casual Heartstopper viewers out there, we'll have to just wait and see.
Tao and Elle: Will They, or Won't They?
The only real cliffhanger left at the end of season one was arguably one of the most intriguing: the state of Tao and Elle (played by William Gao and Yasmin Finney, respectively). Their connection was apparent from the moment they shared the screen, and fans eagerly anticipated a romance to follow soon after. But alas, the final scene we saw of them together was nothing more than a prolonged look of longing, only hinting at potential for more later on.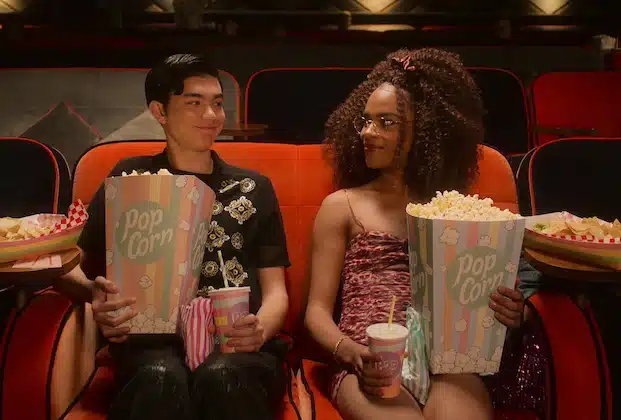 Thankfully, a new season means more time for Tao and Elle to explore their relationship. It's evident from the trailer that Elle still has feelings for him. Tao seems to be a bit more hesitant, which will no doubt cause some friction between them. Fans can only hope that these two lovebirds will come around and see just how great of a couple they would make. If nothing else, we are certainly in for a healthy serving of friends-to-lovers energy.
Another Step in LGBTQ+ Representation
We've never had a mainstream show quite like Heartstopper — a show that is not only so genuine and heartfelt, but centers its story on a group of LGBTQ+ teens. The first season showed that it is possible for a show like this to be successful and to resonate with audiences. Fans are hoping that will continue in season two.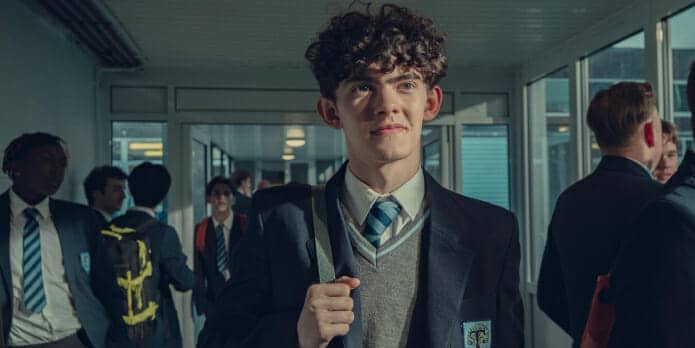 If it's anything like its predecessor, Heartstopper season two will be another step forward in queer representation. More so than juicy plot lines or potential relationships, people love Heartstopper for how grounded it is in the reality that young people are facing every day. We can expect to see more of the challenges facing today's youth handled with care and appreciation. In the spirit of the first season, we can also expect those moments to be coupled with joy and levity — another landmark in LGBTQ+ television.