If you've been to a concert post-COVID restrictions, you may have noticed a palpable difference in the live music experience. The queues start up a full day before, there's pushing and shoving to get to the barrier, and obscene comments are shouted. How on earth did we get here?
The Decline of Concert Etiquette
People seem to have forgotten how to act in crowds because of pandemic measures like social distancing and stay-at-home orders. With younger fans attending their first concerts, their lack of concert etiquette is somewhat more excusable. However, across the board, there has been a severe lack of respect for others and even the performer.
The overwhelming need to get to the barrier seems to have possessed many. Not only do people push through crowds à la Astroworld, but they also camp outside for days before. Long gone are the days when showing up half an hour before doors would guarantee a decent view.
Interrupting performances with sexual remarks is also becoming more common with female musicians, with Clairo and Mitski being prominent examples. The irony of both artists exploring beauty and objectification in their music whilst their fans scream "Mommy!" or "You're so hot" is almost too ridiculous to make up.
Social Media and Internet Culture
Perhaps social media and internet culture are part of this problem. Fans project their desires onto artists and form parasocial relationships, which may be why they expect them to take BeReals mid-concert, for example. Since fans interact with and consume the content of musicians online, they feel as if they actually know their idols. Furthermore, the price of attending concerts is increasing due to Ticketmaster's demand-based model. These factors can lead to a sense of entitlement during concerts, where fans expect more than just a performance. Throwing phones on stage is another problem, and when artists express discontentment (like Steve Lacy), they get slandered online. "If I'm paying to see someone in concert and financially supporting them, why can't they loosen up and take a photo?"
Seeing this behaviour get popular on social media further exacerbates and encourages it. A fan on TikTok plays Subway Surfers whilst the opener performs, the video goes viral, another fan sees it and the process repeats. Despite the disrespect of this, fans feel a need to curate their concert experience in line with social media, and opening acts are easy targets to mock for likes.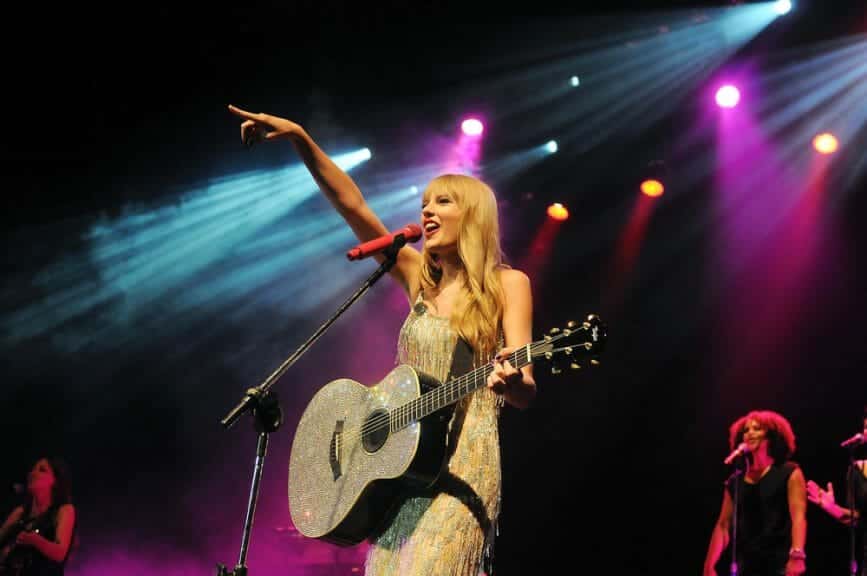 Whilst the internet can launch artists' careers, seeing fans leave after they hear the one song that went viral on TikTok can be quite demoralising for performers. Naturally, this has spawned divisive "real VS fake fan" rhetoric that further contributes to toxic online culture. Taylor Swift's fanbase is a notable example of this, after some were willing to pay tens of thousands for tickets to her upcoming tour.
What About the Future?
Live music may not ever return to its post-pandemic days. Even back then there were issues with crowds misbehaving, but the increased frequency of this behaviour is relatively recent. However, this could be because people are documenting it online more. Regardless, concerts should hopefully become more normal in the coming years as people readjust to social situations. The ongoing discussions about concert etiquette may even help prevent the aforementioned problematic behaviour, and make live music enjoyable again.