Participation in music culture is a conversation that has been heavily debated online for the past year. The idealization of artists has skewed the line between what is an appropriate fan encounter and an inappropriate fan encounter.
Thanks to the accessibility of social media at the tip of our fingers, we are able to be notified the second an artist posts on any of their accounts, find out their whereabouts, and even their interactions. This unfiltered access to celebrities warrants a parasocial relationship that could pose risk to not only the artist themselves but to fans as well.
Here's an overview of parasocial relationships' impact on the music industry recently.
What Is A Parasocial Relationship?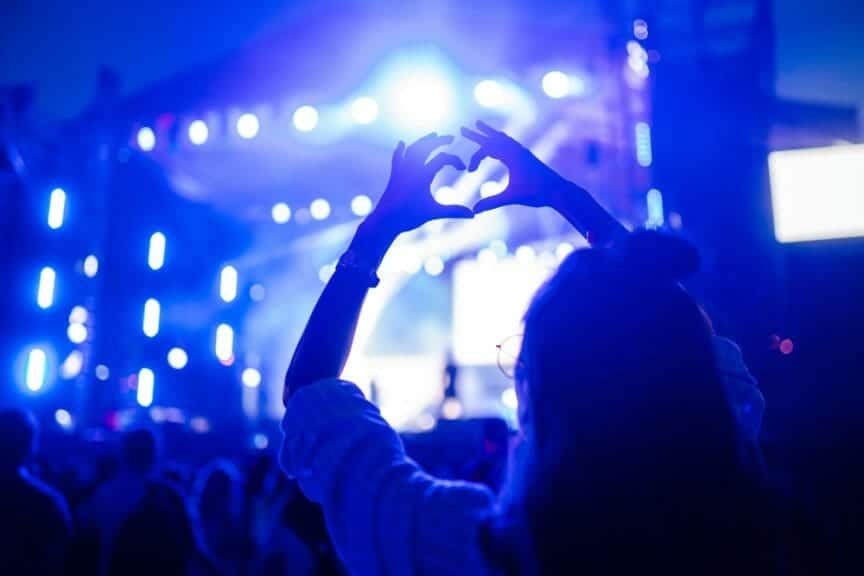 A parasocial relationship is a one-sided relationship that can psychologically feel mutual. The term was first coined in 1956 by psychologists Donald Horton and Richard Whorl after studying the dynamics between viewers and television personalities. Parasocial relationships are most common among fans and celebrities, artists, organizations (i.e. sports teams), or television personalities. For the purposes of this article, we will be focusing on fan and artist parasocial relationships.
Parasocial relationships skew people's perceptions of their relationship with an artist because they feel they know a lot about them as a consumer of their music and products. Keeping up with their social media and the artist's life such as where they are, when they're there, and who they date, befriend, or encounter all contribute to creating a parasocial relationship.
Parasocial relationships give fans the illusion that they can say, ask, or do anything to their favorite celebrity because they believe in their mind, they truly know the artist. At their best, parasocial relationships are curated to give the artist's the best sales for their products and fans the best experiences. At their worse, they can lead to awkward encounters, aggressive behavior, and safety concerns.
Parasocial Relationship Queen
One of the most highly criticized fanbases for parasocial relationships is Swifties. Swifties have a long, dare we say, '"reputation" for being a large passionate fanbase. Recently, inclusivity and entitlement from longtime Swifties have created division among the fanbase after a new wave of fans emerged following Taylor's Midnights album. The hate against new Swifties did not stop there, however. After the unsuccessful presale by Ticketmaster for the 'Taylor Swift: Eras Tour', some fans took online to express their upset at other fans rather than Ticketmaster or Taylor herself. The long-time fans criticized new or "not real" Swifties for blowing their chance at getting tickets.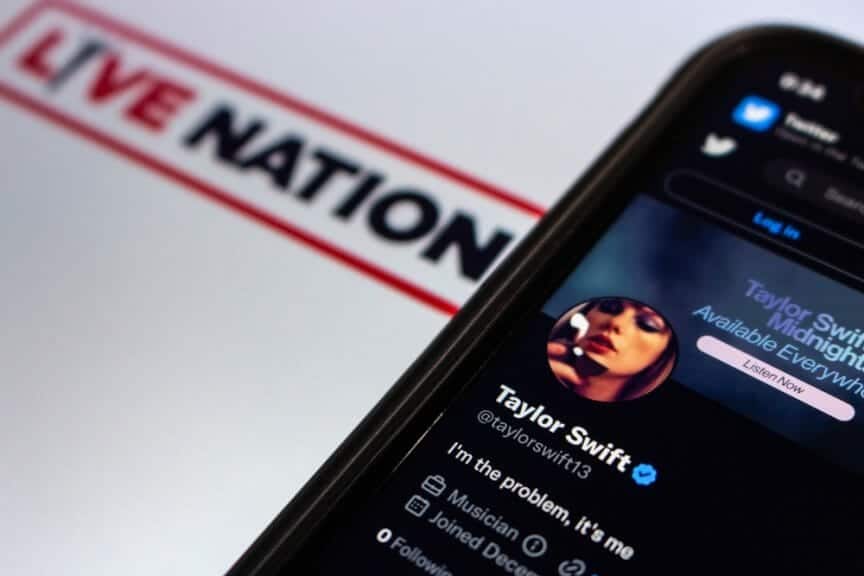 The fans that did manage to buy tickets however were left feeling defeated with overpriced tickets. This then sparked an online conversation about parasocial relationships and their contribution to the artist's sale tactic. Aside from the overpriced tickets, fans wanted to call out Taylor's recent merchandise and album release.
A Tik Tok post by Taylor Swift shows her forming a clock with the back of four different types of vinyl she released for Midnights. People took to Tik Tok to express upset as well as applaud Taylor for being a marketing genius. Although most admit four versions of the same album are completely unnecessary. They are also drawing attention to the fact that because of the parasocial relationship Taylor curated with her fans, they will still most likely be bought.
Taylor is indeed a master at dropping easter eggs for her fans and creating inclusivity, unlike any other fanbase. Carefully crafting clues fans can talk about and decipher together is one of the many things that has contributed to her long-time success. So naturally using those parasocial relationships to get fans to buy "exclusive" merchandise or "limited edition" vinyl/album is definitely a smart marketing move. And although we could discuss the ethics of using your dedicated fanbase to give you sales, who can hate her for that? You'd do it too if you were her.
Concert Etiquette
Another critique of parasocial relationships comes from reports of recent poor concert etiquette. People have been accused of trying to get their favorite artists' attention by physically throwing items at them during their performances. A few weeks ago, a video emerged of a fan throwing and hitting Harry Styles in the eye before he walks off stage.
People in the comments compared this to a recent Steve Lacy concert where the artist expressed his anger at fans for not listening to his demand they stop throwing items on stage. The plea prompted a viral moment when a certain fan didn't take his request seriously and hurled a disposable camera his way. Steve Lacy smashed the camera on stage before walking out of his set. He later returned to finish the concert.
The inconsiderate actions of fans are being heavily critiqued as a result of dangerous parasocial relationships. In a sea of fans, standing out and making a connection with your favorite artist is a dream of many, unfortunately doing so is an expectation everyone should reconsider.
Psychology professor Wendi Gardner states that "sometimes people form parasocial attachment because they aren't getting those needs met in other ways". Having our social relationship needs be met changed during the pandemic. It isolated many people and starved them of connection. Naturally, most turned to music personas and media personalities to feel a sense of friendship in a time of solitude. And although there is a healthy aspect to finding comfort in such friendships according to Gardner, there is also the danger of how they manifest out in the real world.
Bad concert etiquette is one of the many ways we are seeing fans' one-sided devotion push the limits of what is appropriate. A bad attempt at trying to get your favorite's attention can quickly turn disrespectful and dangerous.
Astroworld Disaster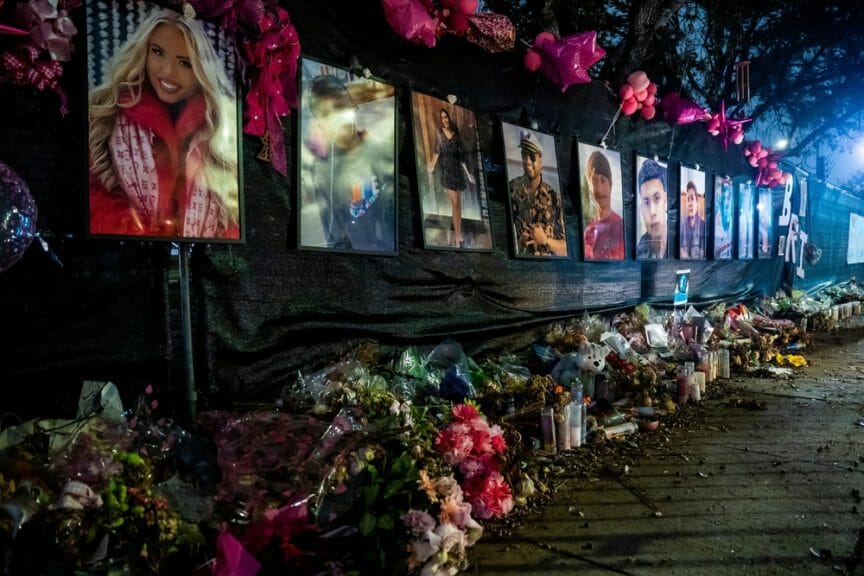 But what exactly is the direct result of a reverse parasocial relationship of an artist with their fans? Unfortunately the most recent incident we have seen of fans taking their devotion too far and the artist disregarding those fans resulted in lives lost during the Astroworld disaster. Travis Scott's performance on November 5th, 2021 left ten dead and several injured. The incident prompted a closer examination of fan and artist relationships.
There are many aspects that contributed to the unfortunate night. The blame comes down to blatant disregard for others by fellow fans and Travis Scott himself. Travis Scott's history of inciting fans to jump barricades, bypass security, and even jump from balconies perpetrated a dangerous concert atmosphere. Footage can be seen of fans pushing and frantically yelling at Travis Scott to pick them to go up onstage. The push and shove of fans feeling a need to get closer to the stage and Travis Scott caused compression among the crowd, trapping people and shoving them to the ground.
The selfish actions of fans in the crowd were criticized online as many even proceeded to still post photos of them enjoying their time at Astroworld with distasteful captions. It's clear a lot of people have become desensitized to violence and suffering even when it is happening right in front of them. And as Astroworld so unfortunately demonstrated especially in the atmosphere of concerts where the artist takes priority for so many.
Free Britney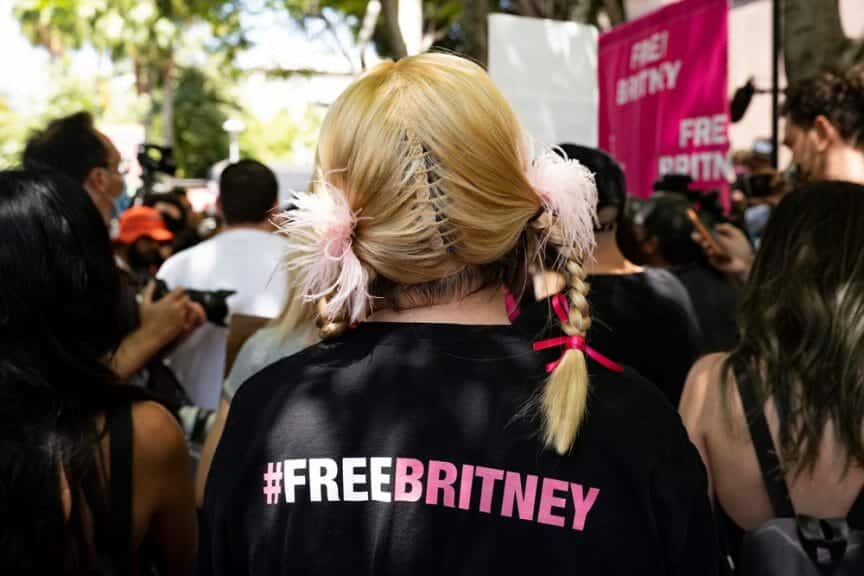 Although parasocial relationships can prove to be detrimental, it's important we highlight the good they can foster. The #FreeBritney movement is a prime example of parasocial relationships having a positive reach. The movement began when fans of Britney Spears started to take note of her strange behavior online. In 2021, a lot of people expressed their concerns over her actions online.
Her captions would highlight timestamps in her videos, posts would contain heavy insinuation of captivity, and her Tik Tok videos demonstrated strange behavior. Nothing brought more attention to her situation than a Tik Tok of Britney that went viral after a fan commented asking her to wear yellow if she needs help. In the following video, she appears wearing a yellow top. Fans again commented that Britney to wear blue next time if this is true and in her following video she appears wearing a blue top. This led to heavy speculation about her conservatorship.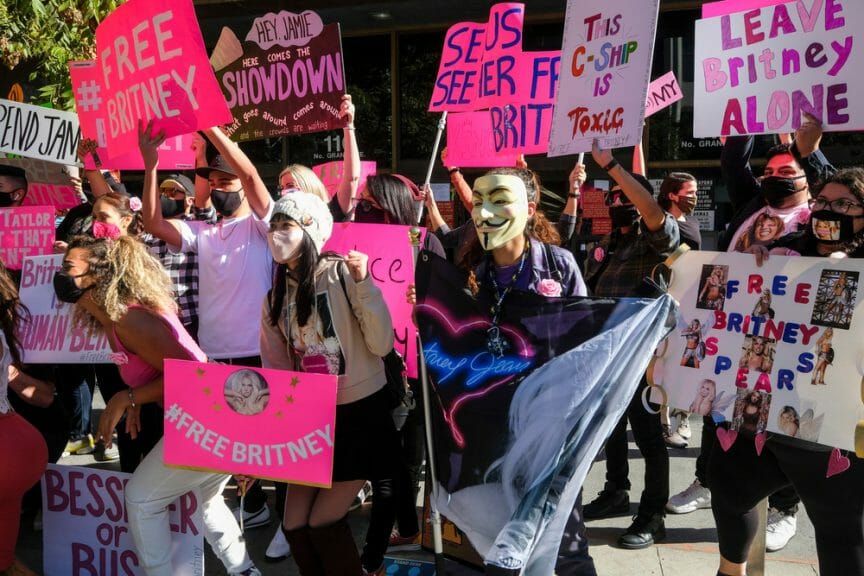 The fan's speculation led to online vocalization in defense of Britney's freedom. Britney had been under a conservatorship helmed by her father since her 2007 meltdown. Fans launched the #FreeBritney movement online to bring awareness to the discrepancies in her conservatorship contract. Eventually, a reevaluation of the conservatorship reached the courts and her conservatorship was terminated.
Important Note To Fans
Collectively, it is in the best interest of fans and artists to understand that as consumers of music our behaviors as individuals in a fandom directly contribute to the culture surrounding that artist. Music is undoubtedly a powerful form of art and although music can feel like it was created just for us and our experiences, we must learn to separate the artist from the art. Therefore question and reflect on our own behavior as fans in order to gain a better understanding of the parasocial relationships between ourselves and the artist we are listening to. The most important relationship in music should be yourself and the music and secondly yourself and other fans. In order to make a safer, less exclusive, and kinder music community then we have to make changes as an individual.