Since the dawn of man (maybe?) people have been listening to and creating music. But now audio entertainment is expanding and evolving into so many exciting channels. The first radio program was broadcast on August 31, 1920. Now there are podcasts, audio-books, radio plays… Why are people still listening over 100 years on? What or who should you be listening to? What are the limits of sound's power?
The Power of Sound
Spotify recently conducted research with Neuroscience academics at University College London to better understand the effects of music and audio on all of us. They found that 96% of participants said that music uplifts them and 88% said that it makes mundane tasks more interesting. This might seem obvious. Don't we all listen to music energize us, allow us to wallow in our emotions, have fun with friends? But, what's more interesting are the wider implications of sound that they found.
Spotify's 'sonic science' report found that audio is more engaging than visual sources, whether that be from TV or social media. This is huge. How can an entertainment medium that uses only one sense have more power than the sensorial bombardment of a major blockbuster movie? Recent neuroscience experiments have found that sound impacts us in three major parts of the brain: emotions, memory, and engagement.
Yet marketers and advertisers have known the power of sound for a long time. Think of the cheerful music that encourages us to browse a store, or the comforting voices chosen to narrate bank advertisements for instance. One study found that there are even addictive sounds, the sound of a baby giggling being the most potent of them all.
Sound and Mental Health
In today's society we are constantly exposed to visual media so swapping to screen-less audio entertainment can provide a welcome break, helping with both brain and eye fatigue.
Or, you can try creating your own sounds. Let those vocal chords let rip! Singing is a powerful method of releasing endorphins. Oxytocin, along with other 'feel good' hormones have been found to be released from singing, providing feelings of happiness and altering our physical and emotional well-being. Even simply chanting a single noise has been found to support emotional stability, as with the meditative power of the 'aum' chant in Hinduism for example.
Sound heeling has been central to many cultures throughout history. Australian aboriginals used the didgeridoo for 40,000 years as a sound heeling instrument. In Tibet, there is an ancient practice of using bowls made of quartz and bells to create "sound baths" as a form of meditation.
Audiobooks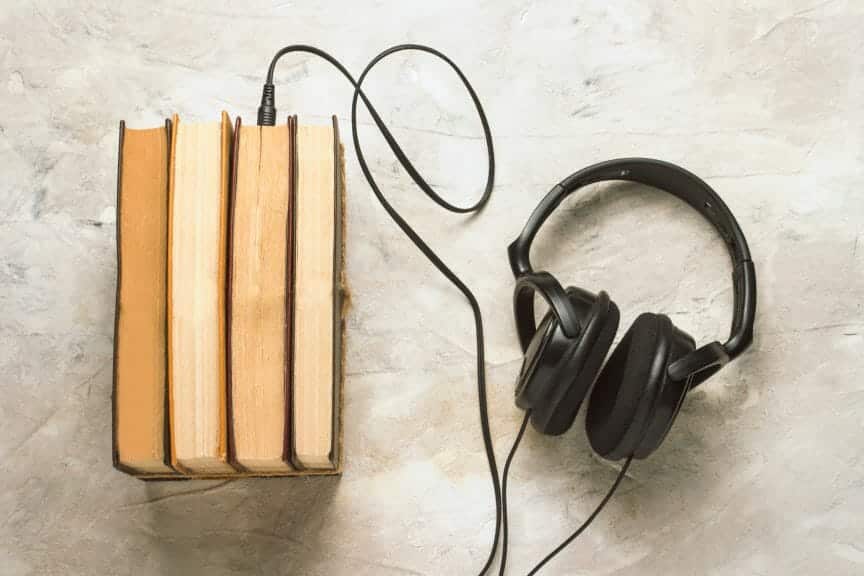 As an English Literature student, I don't see anything wrong with a good old-fashioned book now and again. But I think audiobooks can be just as (sometimes more – don't tell my professors) wonderful. Storytelling is an amazing human tradition that stretches across time and geography. Audiobooks allow us to return to the vocal tradition of literature and engage with the voice as a medium for learning and entertainment. At the end of the day, the same words are being processed by your brain, whether you received them through the eyes or the ears.
I find audiobooks particularly amazing when you can hear the author themselves read their own text. By hearing the subtleties of the author's emotions, tone, intonation, you can understand so much more about the purpose and meaning of the story. I particularly recommend listening to Toni Morrison read 'Beloved'. A heart-breaking and deeply moving account of motherhood and love amidst the tragedy of slavery. If you fancy something more light-hearted, Stephen Fry is unmatched in his ability to bring to life any story. He narrates the wonderful wizarding world of Harry Potter and the exciting and informative Greek myths in 'Mythos' with equally expert grace.
Podcasts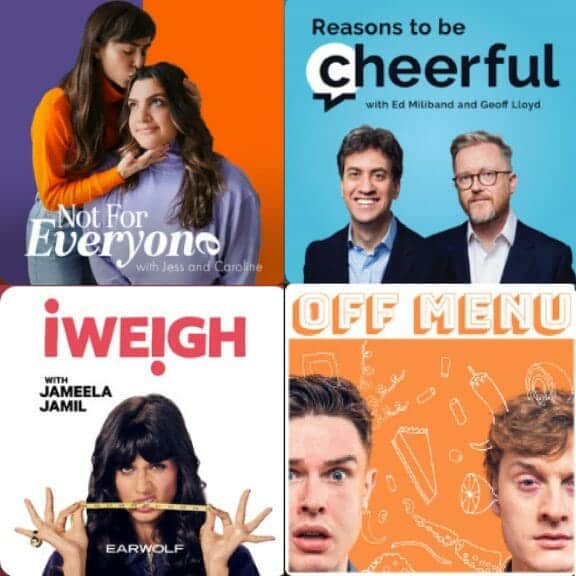 In our hectic and busy lives, podcasts allow us to learn and be entertained on countless topics at any time of the day. We can listen to them whilst cleaning, commuting, relaxing, or getting ready. Hearing these voices can also help alleviate loneliness, acting as a friend accompanying us during the mundane parts of the day. Podcasts have grown a huge amount in recent years. Insider Intelligence suggests that podcasting will be a $94.88bn industry by 2028 following a rise from 274.8m listeners in 2019 to 383.7m in 2021.
If you're looking to get into this exciting and growing form of entertainment, I have a few personal recommendations. Of course there are the classic, creepy true crime podcasts (that I'm too anxious to listen to) but there are also so many funny, clever, and insightful speakers to hear:
For pure light-hearted comedy, you can't go wrong with 'Off Menu' with British comedians James Acaster and Ed Gamble. Food, celebrities, and comedy sounds like an ideal pairing to me.
Or perhaps you want to laugh but you also want to learn something about yourself. I recommend 'Not for Everyone' with the very funny, very smart, and very frank Caroline Winkler and Jess DeBakey. They provide honest and relatable life advice without being condescending – a hard line to manage.
In a similar vein, though perhaps a little more serious in tone is Jameela Jamil's 'I Weigh' podcast. Here she discusses mental health and feminism (along with everything else you could ever wonder about) with experts in the field. It is a wonderfully considered and empathetic podcast in which you can just tell Jameela cares. If you want to learn whilst feeling comforted by a big Jameela Jamil hug, it's the podcast for you.
Finally, 'Reasons to be Cheerful' with British politician Ed Miliband and journalist Geoff Lloyd talk about practical political, economic, environmental changes governments can make to improve the world. It is light-hearted and optimistic and a wonderfully refreshing outlook on the often depressing world of news.
The Art of Noise
The world of sound is wide-ranging and powerful. From the sound of music (no Julie Andrews pun intended) to the sound of storytelling and simple human conversation, these noises can make huge impacts on our physical and emotional well-being. It's an exciting medium that can add so much to our lives.
How else could you be at once stuck in traffic on a gloomy afternoon, and basking in mythical wonder at Harry, Hermoine, and Ron joyfully zooming past your bonnet on their broomsticks.