It may be argued that albums have lost their physical prominance in the retail industry and the value they once had in popular culture. On the other hand, the technological era has revolutionized the music industry, making music widespread and accessible to an extent it never was before.
On streaming platforms such as Spotify, individuals have the opportunity to pay a monthly price for a most brilliant collection and variety of albums, playlists, and tracks by different artists. In this decade the streaming of music has become so fast it is done within seconds, and content is seeminlgy endless.
As is similar with much else available to us through tehcnology, media, and the internet, the options of what to listen to are so numerous that it can sometimes be overwhelming or lead to confusion or indecisiveness for the listener. With the end of the year approaching fast, the best albums of 2019 have been gathered and will aid in solving any dilemma of what songs to cue next;
Here come the top 10!
10. -Ugh Those Feels Again
Snoh Aalegra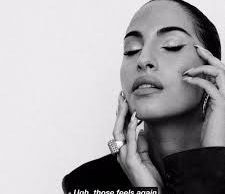 Swedish-Iranian singer Snoh Aalegra hits her audience with a dramatic new variety of soul in this romance heavy album. Snoh herself describes her music as "cinematic soul" which besides the obvious soul, also features aspects of RnB and rap. Thematically Ugh is a reflection on love, inspired by the artist's break up from a long-term relationship. Snoh's singing is seductive and the album has a clear emphasis on mood that is perfectly combined with the artist's 'thinking-out-loud' lyrics.
9. Fine Line
Harry Styles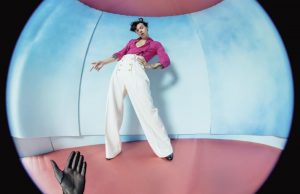 As always Harry Styles is confident convincing and catching. Two favourites of the album are the songs 'She' and 'Watermelon Sugar' which brilliantly show off the raspy undertones in the artist's voice. In this album Style's partially moves away from his former persona as teenage boy band member to solo star, incorporating his guitar playing with some impressive riffs in a few of the songs.
8. Norman Fucking Rockwell
Lana Del Rey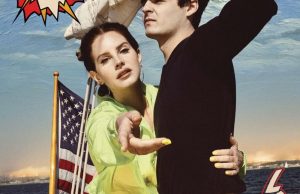 The formerly known singer of melncholic 'sad-girl' songs presents a straightforward account of herself in this new album. The title, not to mention the opening lyric "Goddamn, man-child/ You fucked me so good I almost said I love you" feels like the Lana we know if her work would be boiled down to a more blunt and raw core. Norman Fucking Rockwell embraces the classic and loveable Del Rey tunes but also connects the artists's perspecitves and visions with a conversation about the wider world; ultimately creating yet another emotively charged collection of empowering music.
7. The Lost Boy
YBN Cordae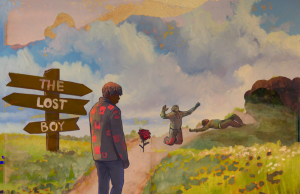 This album employs the popular hip-hop convention of bringing its audience on a journey through a song compilation. The Lost Boy gives its listeners a deeper understanding of the artist with tracks like 'Bad Idea' that open up about childhood memories and vulnerabilities that still affects the rapper today. Emotional and filled with a boldness, YBN Cordae's album is a well formatted expression of the artist's hopes, desires, and fears.
6. When I get home
Solange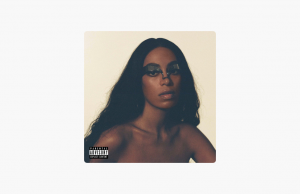 Solange Knowles's fourth album features a powerful laid-back mood which incorportaes a tribute to southern hip-hop, with rerences to places, embedding of gospel choruses, and political subtexts. The songs in the album can be argued to be fragmentary in the sense that they involve features only very faintly felt, and many tracks shorter than a minute long. Though unconventional perhaps, Solange gets away with this modern impressionistic album as it features powerful fragments that encompass the new avante-garde RnB.
5. Shea Butter Baby
Ari Lennox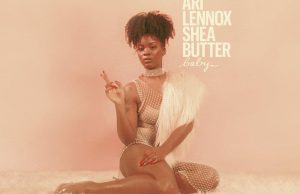 This debut album features a mixture of warm soul and funk by J-Cole signed neo-soul singer songwriter Ari Lennox. The album presents the kind of soft intimate songs that brings just the right type of soothing satisfaction one seeks for in this kind of RnB, soul-like genre. A highlight in the album is of course the song that shares the album's title Shea Butter Baby, featuring J-Cole himself. The result? A beautiful combination of Ari's encapturing voice and the rapper's well-respected rapping.
4. IGOR
Tyler The Creater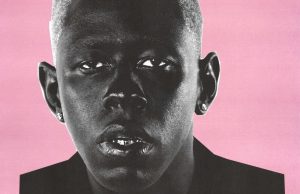 Before the release of this album Tyler warned that his listeners shouldn't "go into this expecting a rap album", which indeed turns out to be true as the aritst raps less than ever befoe in this latest release. With this collection of very different songs, Tyler creates an album that can only be described as a synesthesis of sounds that includes, heart-felt ballads like the closing song 'Are We Still Friends', Frank Ocean style lyrics in 'Running Out Of Time', and Staggered rhythms in offbeat songs like 'A Boy Is A Gun'. Though drifting slightly from his raw and gruff rapper esque that made him known in his most popular work, this album demonstrates an ingenuity that can be nothing but appreciated.
3. Homecoming
Beyoncé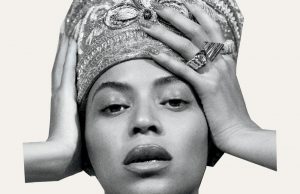 In her latest album that accompanies the newly released Netflix documentary, Beyoncé celebrates her culture, music, womanhood, and blackness. What makes the album more special is that it is fully live performance recorded, which not only shows the incredible atmospher the performer creates on stage and with her fans, but also serves to demonstrate the strength and incredible ability of this decade's queen of RnB.
2. Heavy Is The Head
Stormzy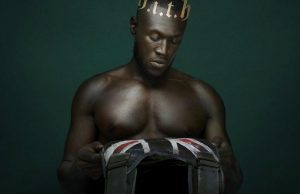 The UK artist Stormzy's second album can perhaps be argued to examine the rapper's concience eve more than his first Gang Signs & Prayer. In this album Stormzy continues to differentiate himself from many other rappers by embracing a menacing humour that appeals to the wit rather than just being filled with 'party songs'. In Heavy Is The Head the grime rapper manages to transcend genres of hip hop and rap while still keeping his grime London voice strong.
1. When We All Fall Asleep, Where Do We Go?
Billie Eilish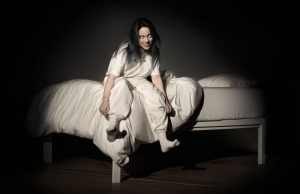 17-year-old American Billie Eilish wrote, produced, and recorded her latest album entirely in her childhood LA home together with her brother Finneas. The Album embraces youtful imagination with aspects of gothic, pop, and electronic and eerie beats while still keeping a lightness and sensation that the artist doesn't take herself too seriosuly. Besides featuring Billies iconic and mesmerising voice, the album is honest in the sense that it displays all the different facets of the artist's perosnality and artistry including her beauty, strangeness, and self-awareness.
To read about another new album released this year follow the article on Kanye West's Jesus Is King.