Sunday night, the 65th Annual Grammy Awards took Twitter by storm–trending No.1 on the app as it celebrated Hip-Hop's 50th anniversary and honored various music icons with a memorable tribute. Throughout the night, numerous music artists, such as Beyonce and Kim Petras, made history, ultimately making this ceremony one of the most iconic Grammy award ceremonies of all time!
Honorable Achievements
Dr. Dre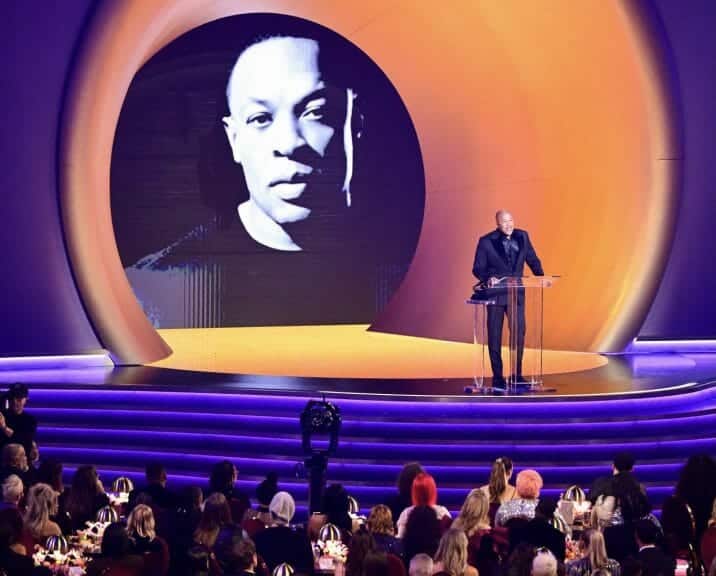 The Recording Academy has collaborated with the 'Black Music Collective' advisory group to expand its diversity and inclusion, such as announcing its new global impact category, which ultimately honors Dr. Dre's legacy in Hip-Hop.
Sunday night, the 7x Grammy winner became the first recipient of the inaugural 'Dr. Dre Global Impact Award,' which is well deserved considering he's played a significant role in Hip-Hop since the '80s.
Kim Petras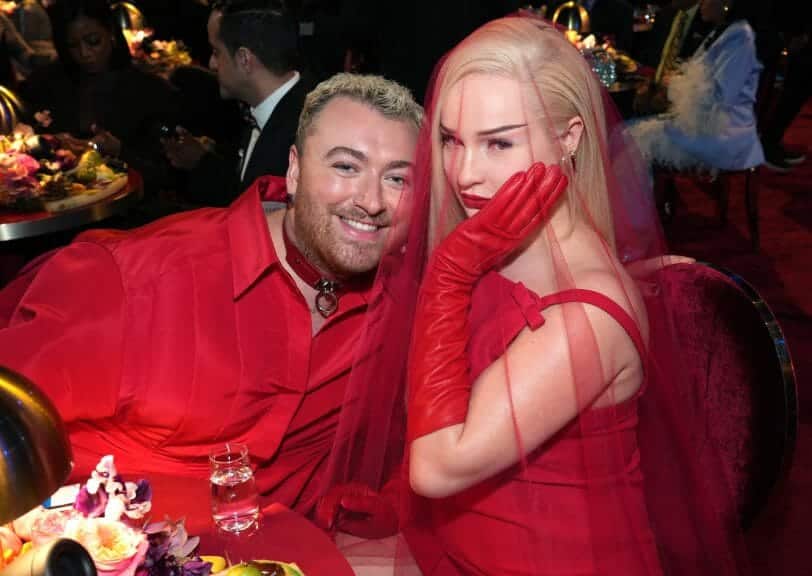 By winning 'Best Pop Duo/Group Performance' for "Unholy," Kim Petras became the first trans woman to win a Grammy award, making her one of the leading superstars in the LGBT community!
Bad Bunny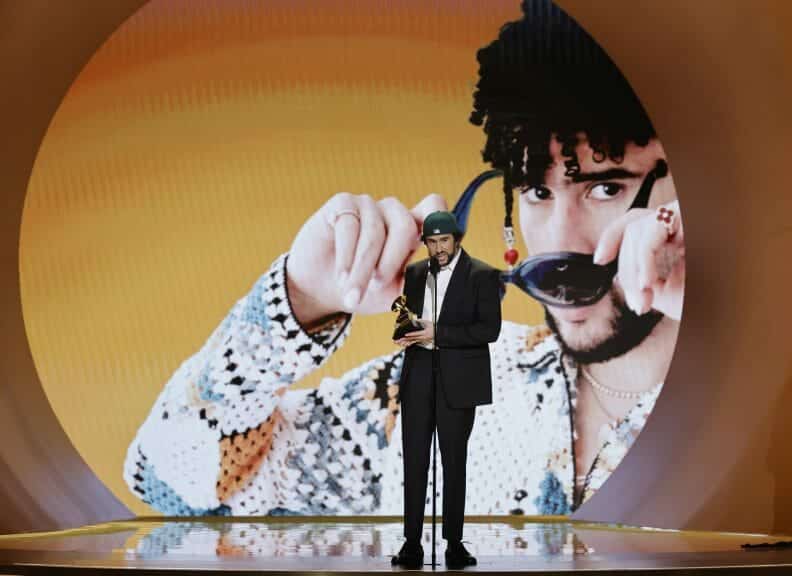 Sunday night, Bad Bunny won 'Best Música Urbana Album' for 'Un Verano Sin Ti,' allowing him to be the first and only music artist to win in this category since it was introduced at the 64th Annual Grammy Awards ceremony.
Viola Davis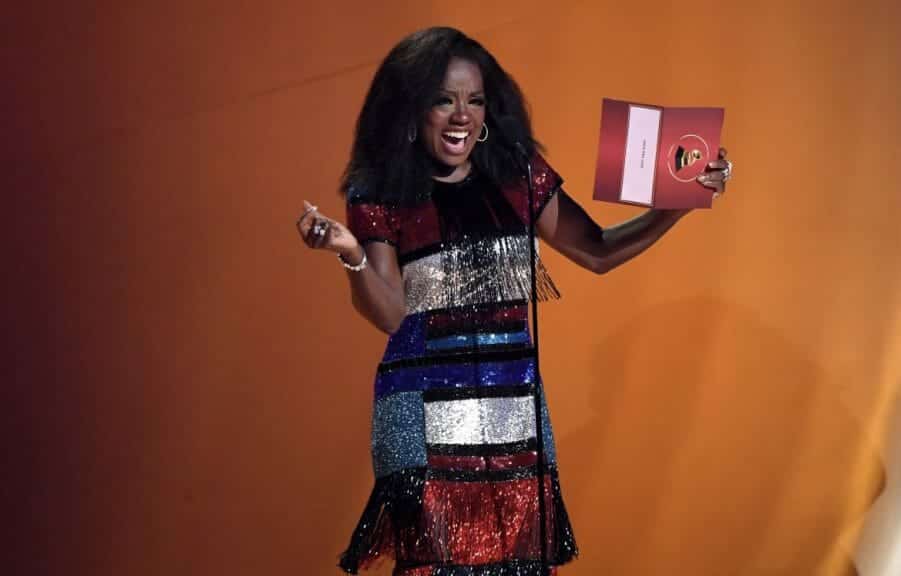 Viola Davis's audiobook for her memoir "Finding Me" won 'Best Spoken Word Album' at the 65th Annual Grammy Awards, ultimately allowing Davis to become the eighteenth person and third black woman to reach EGOT status.
Beyonce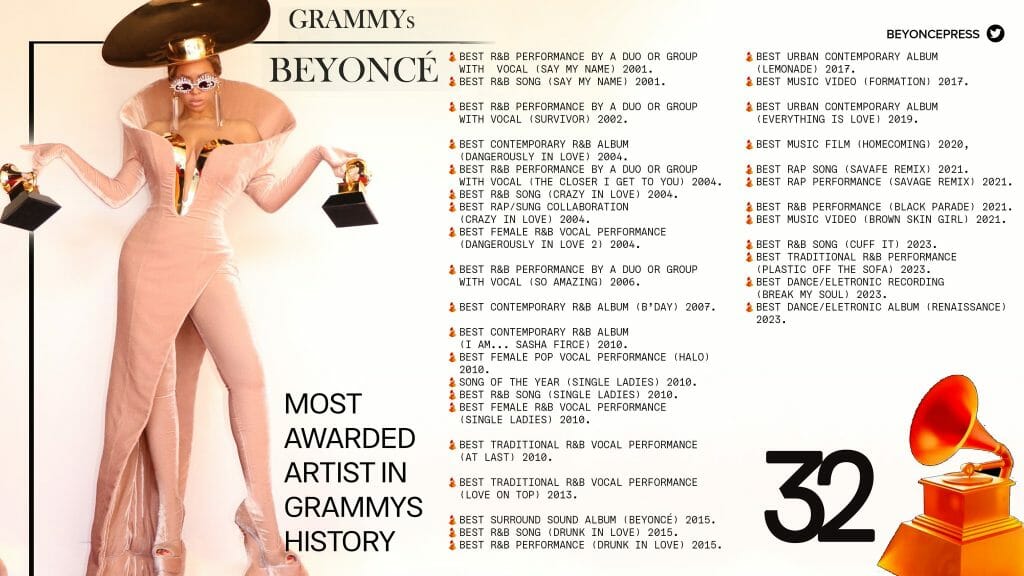 Sunday night, the "Belle of the Ball" was Beyonce. By just scoring three awards throughout the night, the 32x Grammy winner became the most Grammy-awarded music artist of all time, surpassing late conductor Georg Solti, who won 31 Grammy awards throughout his career!
Lizzo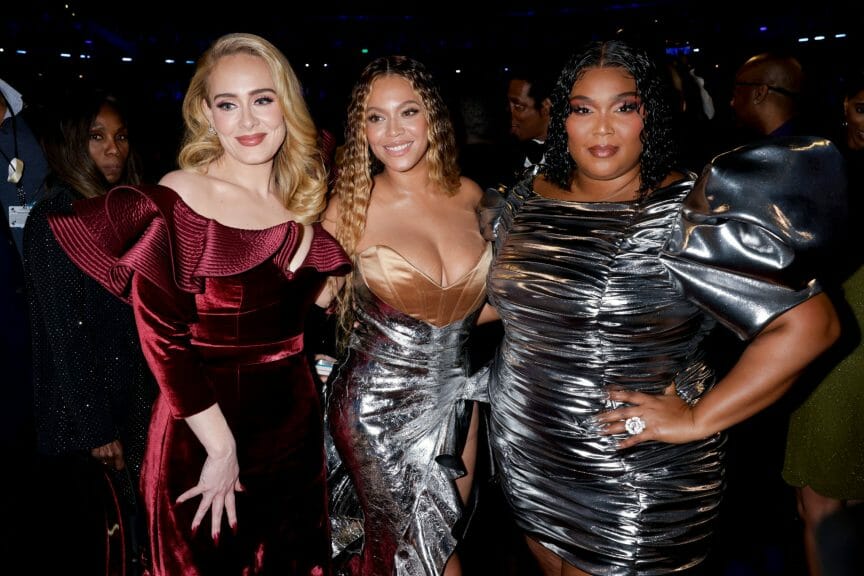 In 1994, Whitney Houston won 'Record of the Year' for "I Will Always Love You" at the 36th Annual Grammy Awards. Since then, black female music artists like Beyonce have never won this category until Lizzo. Sunday night, Lizzo shocked the crowd and viewers by winning 'Record of the Year' for "About Damn Time," ultimately allowing her to become the first black woman to win 'Record of the Year' at the Grammys this century.
Acclaimed Performances
Bad Bunny Sets The Tone
As the opening act for the 65th Annual Grammy Awards, Bad Bunny set the tone for the night with his all-Spanish high-energy performance. Expressing his Latin roots and showcasing Latin aesthetics throughout his performance was remarkable, making him one of the night's best performers!
Sam Smith and Kim Petras Unholy Performance
Sam Smith and Kim Petras gave a stellar sinister performance for Unholy at the 65th Annual Grammy Awards. However, the satanic performance has received mixed reviews. Some individuals appreciate the theatrical performance because it matches the song's theme. In contrast, critics believe Smith and Petras could have given a classier performance since the Grammys award ceremony is prestigious.
Quavo Pays Tribute To Takeoff
Former Migos group member, Quavo, gave a heartfelt tribute performance, honoring his late group and family member, Takeoff, who was tragically murdered last year. During the tribute, Quavo performed "Without You," which is a song dedicated to Takeoff.
Hip Hop's 50th Anniversary Celebration
Hip-Hop legends, such as LL Cool J, Run DMC, Ice-T, Queen Latifah, and Public Enemy, joined the stage to give a nostalgic performance. In addition, emerging music artists like Glorilla and Lil Baby joined the Hip-Hop legends on stage, basking in glory as they celebrated Hip-Hop's five-decade reign in the mainstream music industry.
2023 Grammys Main Event Winners
Best Rap Album- Kendrick Lamar's "Mr. Morale & The Big Steppers"
Best Country Album- Willie Nelson's "A Beautiful Time"
Best Pop Vocal Album- Harry Styles's "Harry's House"
Best Musica Urbana Album- Bad Bunny "Un Verano Sin Ti"
Best Dance/Electronic Music Album- Beyonce's "Renaissance"
Best R&B Song- Beyonce's "Cuff It"
Best New Artist- Samara Joy
Best Song For Social Change- Hajipour Shervin's "Baraye"
Best Pop Solo Performance- Adele's "Easy On Me"
Best Pop Duo/Group Performance- Sam Smith, Kim Petras "Unholy"
Song of The Year- Bonnie Raitt's "Just Like That"
Album of The Year- Harry Styles's "Harry's House"
Record of The Year- Lizzo's "About Damn Time"
Add Trill Mag to your favorites, bookmarks, reading list, and/or home screen to stay updated on the latest news in pop culture!