The Foo Fighters pub is open for a limited time only! 
Unfortunately, if you haven't been yet, then you probably won't get a chance. The themed pub was open from 15th- 20th September and proved incredibly popular!
339 Cambridge Heath Road, London was bustling over the weekend as fans who had pre-ordered the album, Concrete and Gold, were invited down for some Foo Fighters themed drinks. These included the aptly named La Dee Da, Dirty Water and, of course, Concrete and Gold.
On top of this, the band managed to find time to sell merchandise and promote their new album further, with a themed quiz and prizes.
For those of you who missed out on the Foo Fighter spectacle, here are some fan's photos. (Just to make you even more jealous!)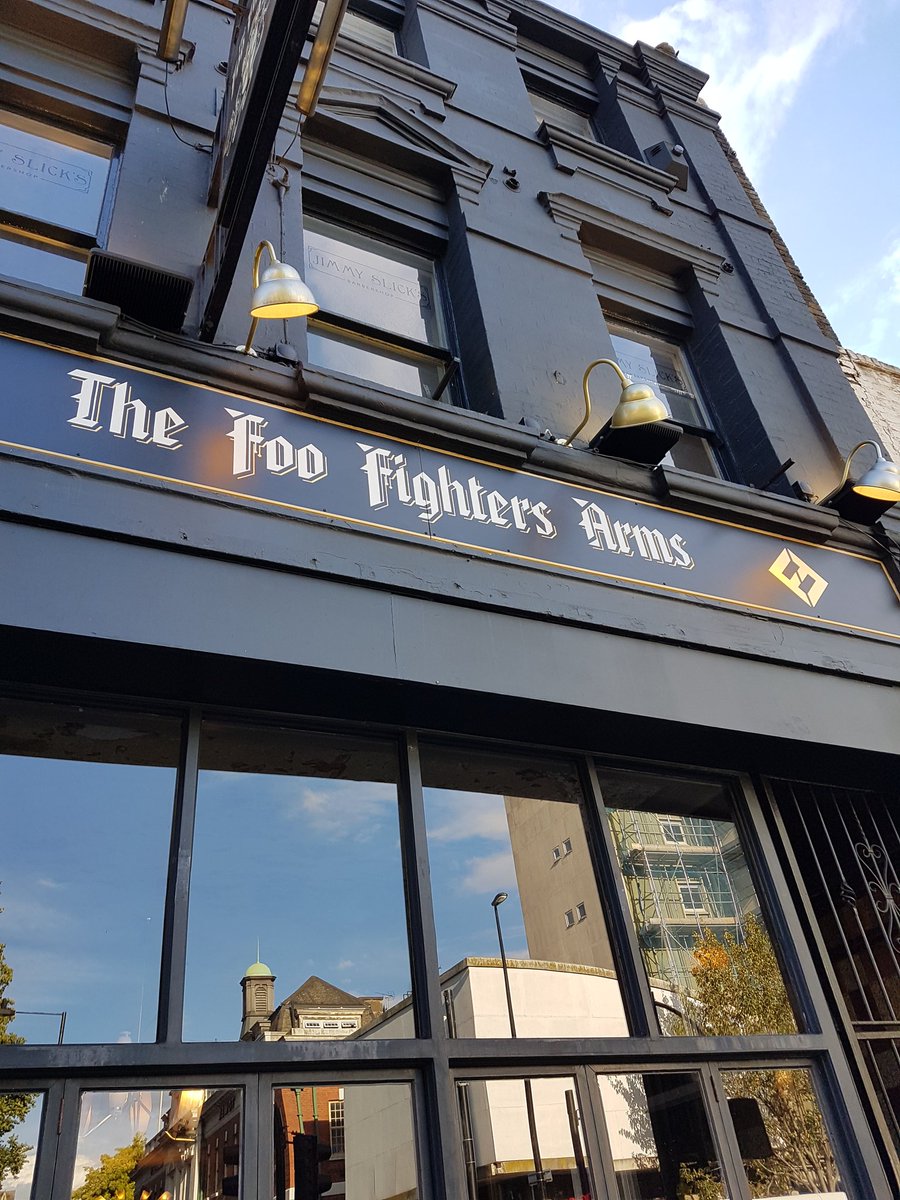 I'm not sure how exclusive this pub was, or if the band members were in attendance. If you managed to grab a sneak peak yourself, then please let us know!
If you're a Foo Fighter fan, then check this out!
Featured Image Via