Images Via
That's right folks: Jay Z is being called out for allegedly anti-Semitic lyrics featured in his new song "The Story of O.J."
The video for "The Story of O.J." is done in the style of an early Disney/Warner Bros. animated short. In the video, Jay Z is portrayed as an old fashioned black-and-white cartoon, right down to the trademark big white gloves.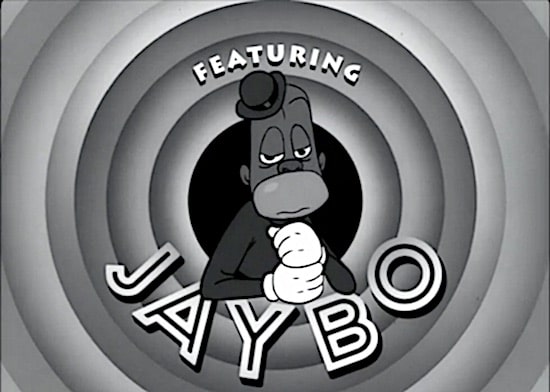 For those of you who are only familiar with Disney's sweet, innocent, flowery side (the side that consists mostly of castles, magic and happy-ever-after's) this video digs a little deeper into the dark history of American cartoons. A number of really old Disney and Warner Bros. cartoons include offensively stereotypical characters, like this one. Jay Z's new video features characters drawn in a similar style to the one in that clip, but with a cynical edge.
The Anti Defamation League has expressed their concern about the song, specifically the lines: "You wanna know what's more important than throwin' away money at a strip club? Credit/ You ever wonder why Jewish people own all the property in America?" This sounds like a reference to Walt Disney's alleged anti-Semitism, which many claim would sometimes leak into his work. Though others think it was a direct attack on the Jewish community.
That cartoon is from 1943, but here's a more recent example of marketable racism.