For almost 50 years, Hip-Hop/Rap has captured the imagination of millions around the globe. From its back-to-school beginnings at 1520 Sedgwick Avenue to the mountainous following that blazed a trail and has an expanding legacy. It is fair to say that Hip-Hop has altered the culture of music and everyday life.
Last time, we discussed Rap's 10 Most Important Songs (which you can view here). But what about the songs that are part of a bigger whole? What albums set the tone or caused that sweet paradigm shift that made others follow suit? Hip-Hop Turns 50: Rap's 10 Most Important Albums.
10. good kid m.A.A.d city – Kendrick Lamar
Right off the bat, we made a difficult decision. Kendrick Lamar Duckworth has yet to release an album that has been called "sub-par." In that regard, we have to send special shoutouts to "Mr. Morale and the Big-Steppers," "Damn," and "Section.80." We'll also give another album a special shout-out in the honorable mentions. At this point in history, the West Coast had begun falling into the background of the music scene. Snoop Dogg (more on him later) had already become a rap music icon. Dr. Dre was solely producing and searching for a new flag-bearer for the Los Angeles area.
After a string of successful mixtapes, Dre found his spokesman. This would yield the 68:23 masterpiece good kid m.A.Ad city. Led by the singles "Poetic Justice,"
"Swimming Pool (Drank)," and "Bitch, Don't Kill My Vibe," the album entered the stratosphere after its October 2012 release. K. Dot tells the story in a first-person perspective. The album can be compared to that of "Andy and Amos." Who were Andy and Amos? They were a couple of characters created for radio airplay in the early 20th Century. By that logic, Good Kid m.A.A.d City uses that formula and tells a story from the first person perspective. Augmented by the interluding skits, the album show's a coming-of-age Kendrick as he's living a day in the life of a Compton teenager.
At the time, the YMCMB/GOOD Music "rivalry" controlled the hip-hop airwaves. Kendrick's album is a modern example of an important album's structure, even though it was only his major label debut. It returned hip-hop to the ways of old. By that, we mean it didn't focus on crossing over; it was more concerned making a statement.
9. 2014 Forest Hills Dr. – J. Cole
Again, this was a tough decision. While it's fair to say that Cole's 2013 effort Born Sinner should be ranked, we're going with the album that proved to be pivotal. The equally effective 2014 Forest Hills Dr. sent the rapper to a new nebula regarding creativity. Around this time, hip-hop saw the rise of a new generation of acts. Those leading the charge were Drake, Kendrick Lamar, and female powerhouse Nicki Minaj. J. Cole joined the list of hip-hop heavyweights with this 2014 effort. Ironically, Cole didn't mean for any of this to happen.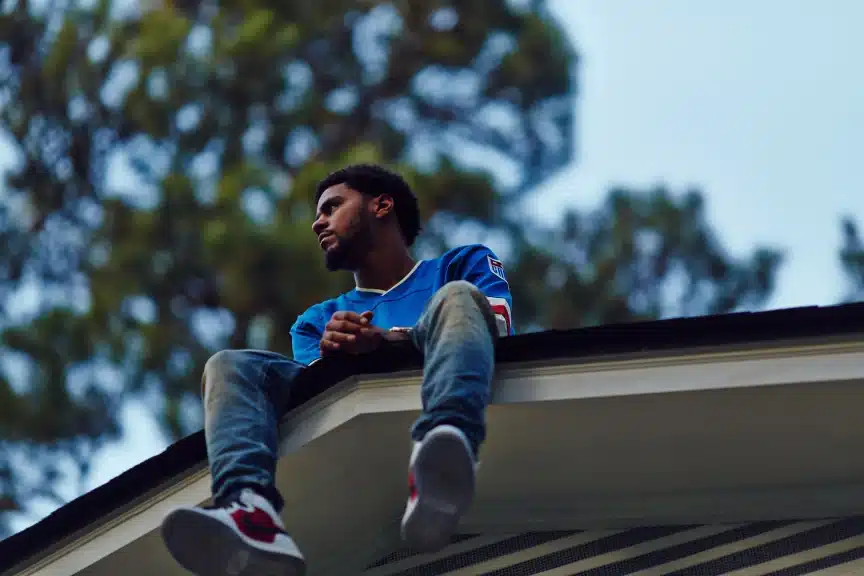 2014 Forest Hills Dr. was released to an overwhelmingly positive reception on December 9, 2014. Cole's motives were revealed in a 2019 Tidal article by Yoh Phillips. "Cole chose to have no additional features or promotional singles," Phillips wrote. "2014 Forest Hills Drive wasn't meant to be a commercial giant. Rather, the album was a refusal to play the rap game." The album contains the tracks "Wet Dreamz," "Love Yourz," and what has become Cole's signature song, "No Role Modelz."
8. Paid in Full – Eric B. and Rakim
"Eric, be easy on the cut; no mistakes allowed." That iconic phrase ushered in a new rap era on July 7, 1987. Rapper/Producer duo Eric B. and Rakim met in 1985 after Eric B. wanted an emcee to compliment his style of DJaying. Just like a successful science experiment, a game-changing duo had arrived. Once the duo became acquaintances, Paid in Full production began.
Rakim's cadence and style differ from rappers of the day. Usually, the emcee was the DJ's hype man (i.e., Grandmaster Flash and the Furious 5). This pairing differed in using an extensive vocabulary and applying pure lyricism. As a result, the DJs and rappers effectively traded places. This has been a thing ever since. The DJ (or producer in modern cases) is no longer the center of attention. Rap now focuses on the lyrics and style of the rapping frontman.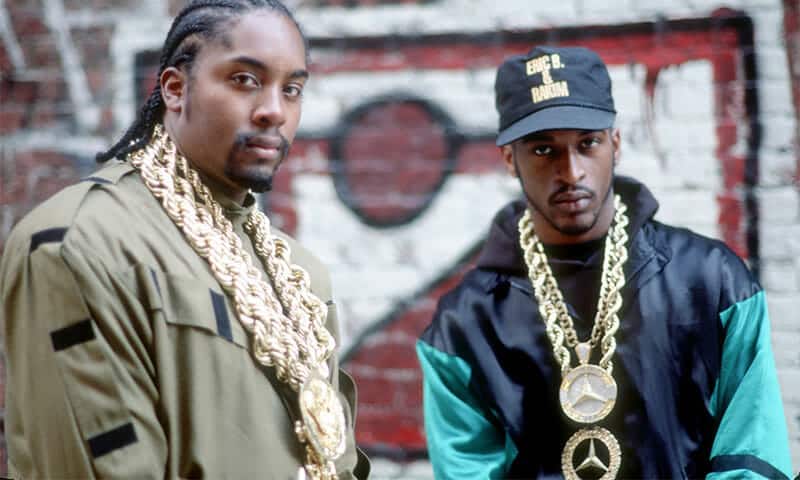 Paid in Full is timeless because of Rakim's relaxed melody style of rapping. Compared to their contemporaries (LL Cool J, Run-DMC, and eventually NWA), the duo didn't rely on raw energy in their performances. Instead, their style is mellow pace and more informative. Paid in Full was the first time we witnessed a paradigm shift in rap music.
7. Doggystyle – Snoop Dogg
After appearing in the critically acclaimed "Deep Cover" and having a strong presence in the 1992 classic The Chronic (more on that later), it was time for Snoop to set out on his own. On November 23, 1993, Snoop added a new wrinkle to Death Row Records and hip-hop. "With so much drama in the LBC, it's kind of hard being Snoop D, O, double G." Led by his iconic stand-alone singles "Who Am I" and "Gin and Juice," Doggystyle immediately clarified that Snoop was his own man and not Dr. Dre's sidekick.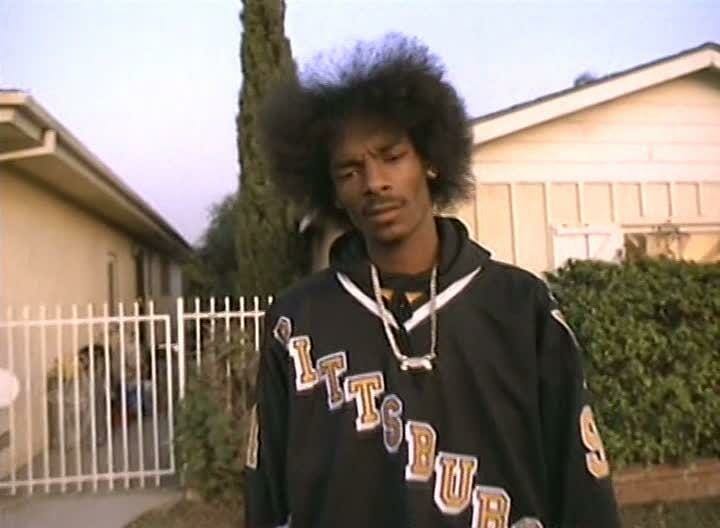 The West Coast is famous for its brash angriness. While we'll discuss that later, Snoop's style contradicted the angry turn hip-hop took during the early 90s. Taking a page from Eric. B and Rakim, Snoop's mannerisms were that of a chilled-out gangster who can flow with the best…….
6. Ready To Die – The Notorious B.I.G
From the early to mid-90s, the West Coast rap scene would explode. It answered the birth state of hip-hop by speaking out against poverty, police brutality, socio-economics, Reaganomics, and gang life. With this response, a shift in hip-hop occurred. The East Coast would soon find its spokesperson and flag-bearer.
One of the greatest emcees that ever lived comes from the "Do or Die" Bed-Stuy section of Brooklyn, New York. Born to a single mother, Biggie's (born Christopher George Latore Wallace on May 21, 1972) father left when the future rapper was only two years old. In 1991 after a stint in jail for drug dealing, Big released a mixtape entitled "Microphone Murderer." Just three years later, the rapper would become a household.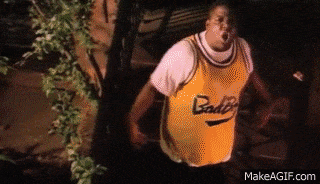 On September 13, 1994, Big released his debut album Ready To Die. If one were to state that Big's 1997 album Life After Death (released sixteen days after his demise) was important to the history of hip-hop, we at Trillmag would agree. However, our counterarguments are that this album saved the East Coast from obscurity. With a coastal war brewing beneath the surface, the fledgling Bad Boy Records would rise to power and become THE label of the East. Led by the singles "Juicy," "Big Poppa," and "One More Chance," Biggie with Puff's masterful production would solidify their names in hip-hop lore while maintaining a presence to this very day. But, speaking of the brewing rivalry between the East and West.
5. The Chronic – Dr. Dre
Following the acrimonious split of NWA, Dr. Dre would team with The D.O.C and Suge Knight to form the original Death Row Records. This would ultimately lead to Dr. Dre's debut solo effort, 1992's The Chronic. The album's lead single, "Nuthin but a 'G' Thang," reached number 2 on the Billboard Hot 100, behind "Informer" by Candian rapper Snow. The album itself would clarify the direction of hip-hop for generations to come. In the power of hindsight, the album served three purposes. The first was to let then-rising star Snoop Dogg showcase his lyricism. The second was to antagonize further the heads of Ruthless Records (Jerry Heller and Eazy-E). The last was to add fuel to the small burning fire that would eventually become the East Coast/West Coast Rivalry.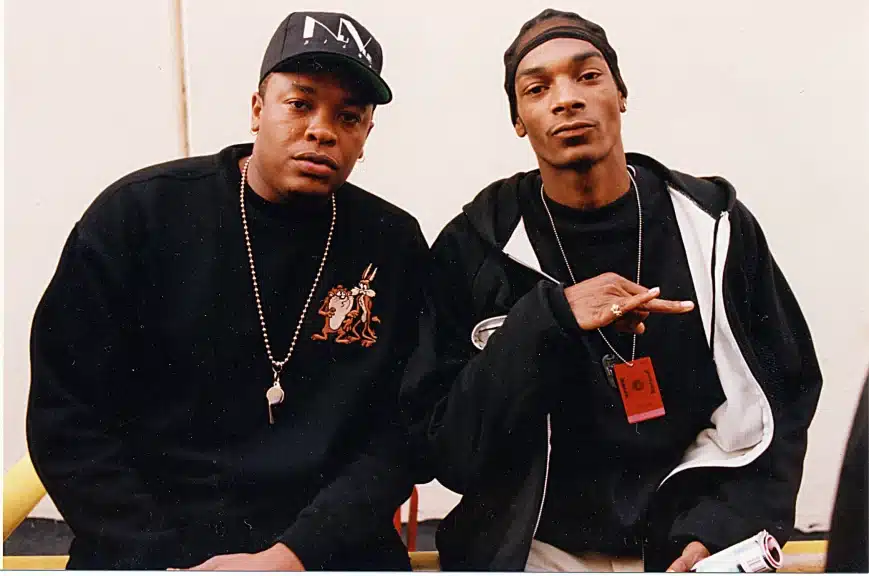 Despite the latter two situations, The Chronic has been classified as a timeless, masterful work of art. This album marks the beginning of the G-Funk sound that Dr. Dre perfected. Mix the funky sounds of the legendary group Parliament-Funkadelic with live instrumentation, and you will yield G-funk. Rapper Kanye West told Rolling Stones Magazine, "The Chronic is still the hip-hop equivalent to Steve Wonder's Songs in the Key of Life. It's a benchmark you measure your album against if you're serious."
The Chronic served as Dr. Dre's first solo effort and Death Row's debut album. This firmly gave the hip-hop crown to the Los Angeles area after a long period of hip-hop dominated by their East Coast counterparts. However, things for Death Row would change by the turn of the century. In March 2020, The Chronic was inducted into the Library of Congress National Recording Registry as it is culturally, historically, or aesthetically significant.
4. The Blueprint – Jay-Z
The Blueprint's release coincided with the tragic 9/11 attacks of 2001. Despite the country's state then, the album debuted at #1, selling over 425,000 in its first week. In the film Dope, the character "Malcolm Adekanbi" (portrayed by Shameik Moore) referred to the album as "the end of the 90s." We here at Trillmag will stamp that claim despite knowing the album wasn't released in the 90s. What the character means The Blueprint serves as the bow on top of the decade as it was a time of expansion for the genre. The Blueprint is Jay-Z's sixth studio effort, and it was the first time it went against his usual radio-friendly style. The album also served as a launching pad for some of today's big-name producers.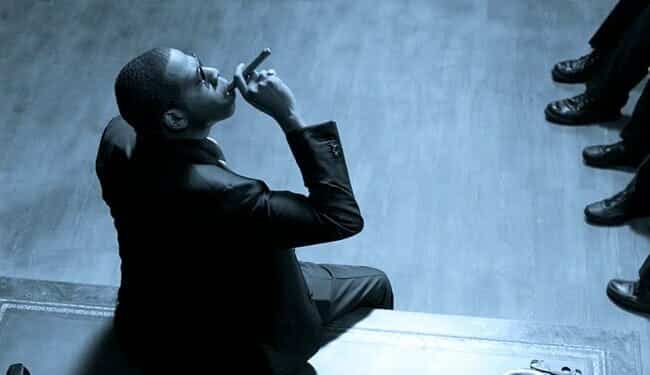 The album featured production from a who's who of producers of the day. Names like, Timbaland, Eminem (who also appeared as the album's only guest), and Bink. Above all, it set the tone for what hip-hop would become in the 2000s. How? It contained production from a young Kanye West and Just Blaze. It was the start of the second leg of Jay-Z's career, and it would become the gatekeeper of rap for the foreseeable future.
In March 2019, The Blueprint was inducted into the Library of Congress National Registry as it is considered culturally, historically, or aesthetically significant.
3. All Eyez On Me – 2Pac
1995 and 1996 would prove to be turbulent and fateful for Tupac Shakur. In October 1995, heads of Death Row Records, Suge Knight and Jim Iovine, posted $1.4 million in bail to have 2Pac released from jail. The rapper was incarcerated as a result of sexual abuse allegations. He signed a three-album deal with Death Row to pay the label back the money. All Eyez on Me was a double album fulfilling two of the three requirements.
2pac was vulnerable at the time of this album's release. We already mentioned that his name was involved in a sex abuse case. But many may not know that 2Pac was on the verge of signing with Bad Boy Records. This would all change in 1994 after an attempted robbery went bad. At Quad Studios in New York City, masked men stormed the studio, robbed the rapper, and shot him a reported 5 times. This spark lit the fuse to cause the East Coast/West Coast Rivalry to explode.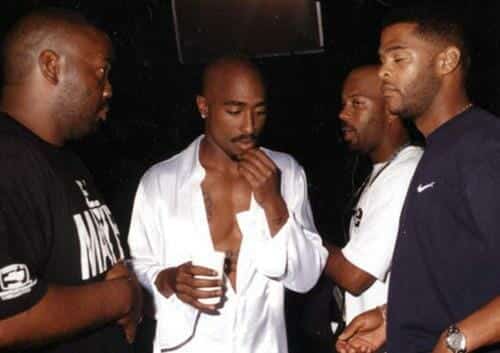 On February 13, 1996, seven months exactly before his death, 2Pac and Death Row released All Eyez On Me to immediate acclaim. The album detours from Pac's usual social-conscious rap style in his first two efforts. All Eyez On Me embraces and celebrates 2Pac's venture into the "Thug-Life" lifestyle. If Dr. Dre's The Chronic and Snoop Dogg's Doggystyle didn't put Death Row Records over as the premiere label of the West, then All Eyez On Me does just that. With coastal tensions at an all-time high, Death Row found its captain in a time of war.
Honorable Mentions
Before we discuss the two most important albums in rap, here are a few honorable mentions.
Chance 3 (Coloring Book) – Chance The Rapper: A love of God, a love for his hometown, and a love for his family wrap up a three-part coming-of-age story.
Kamakazie – Twista: This album featured heavy production influence from Kanye West. It also established Chicago as a hip-hop powerhouse.
College Dropout – Kanye West: Kanye's debut took him to the booth from the producer's chair.
Enter The 36 Chambers – Wu-Tang Clan: An unorthodox album from hip-hop's most unlikely success story.
The Low-End Theory – A Tribe Called Quest: This album launched the group to superstardom and made them the face of The Native Tongue Movement.
Damn – Kendrick Lamar: The title says it all.
Aquemini – OutKast: This duo's third album would establish them as hip-hop's "it" boys.
Culture – The Migos: With a shoutout from Donald Glover at the 2017 Golden Globes, Bad and Boujee and the album altered the future of hip-hop.
Thank Me Later – Drake: From Candian TV actor to the forefront of rap music. All it took was one album.
Tha Carter III – Lil Wayne: In our 10 Most Important Songs in Hip-Hop list, we discussed this in-depth.
Get Rich or Die Tryin' – 50 Cent: 2003 was owned by Curtis Jackson and his party and street anthems.
2. Illmatic – Nas
From the Queensbridge Housing Projects of Queens, New York, comes the smoothest emcee who ever stood behind a microphone. Nasir bin Olu Dara Jones, or simply Nas, would take the rap game by storm with the release of his debut effort Illmatic on April 19, 1994. Despite its impending success, the album failed to meet expectations during its initial run. Illmatic only sold above 60,000 copies in its first week, debuting at #12 on the Billboard 200. However, as time progressed, the numbers saw a steady increase. Although it took some time, the legacy of Illmatic would be born.
Widely regarded as a staple in East Coast Hip-Hop, it ranks higher than Ready to Die and All Eyez On Me because it wasn't meant to harm anyone. Yes, this is controversial, but we have reasons why it places at #2. Illmatic follows the rapper as he details life in Queens. From the coming-of-age themed "Life's a Bitch," to the prison tale of "One Love" to the confidence in "The World is Yours," the album covered different parts of hip-hop and added layers to the genre.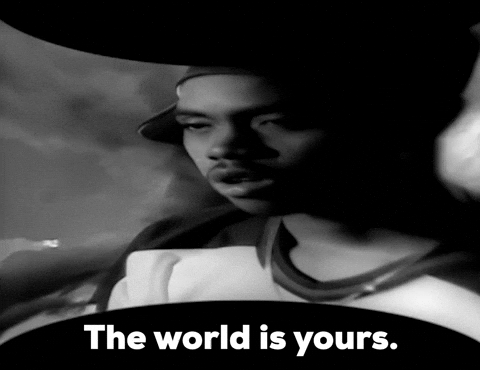 Illmatic was selected to the Library of Congress's National Registry in March 2021 for being historically, culturally, or aesthetically significant.
1. Straight Outta Compton – NWA
We've come to the most important Rap album ever made. And, of course, we have to talk about Compton's most beloved sons. Dr. Dre, DJ Yella, Ice Cube, MC REN, and the late-great Eazy-E. Rock-n-Roll Fall of Famers NWA. While we discussed the single "Straight Outta Compton" in our last installment, we failed to mention that it was part of a bigger whole. Why is Straight Outta Compton the most important rap album ever made? It's not rocket science; it changed the game completely. It was, is, and forever will be THE BENCHMARK FOR ALL ALBUMS THAT WILL SUCCEED IT, PERIOD!
Racial discrimination, anti-capitalism, police brutality, Reaganomics, gang warfare, death, and drugs were just a few themes within the album. At a time when national disenfranchisement of African-Americans was commonplace, five pissed-off men cut an album and openly that openly criticized their law enforcement and the government. The rest, as they say, is history.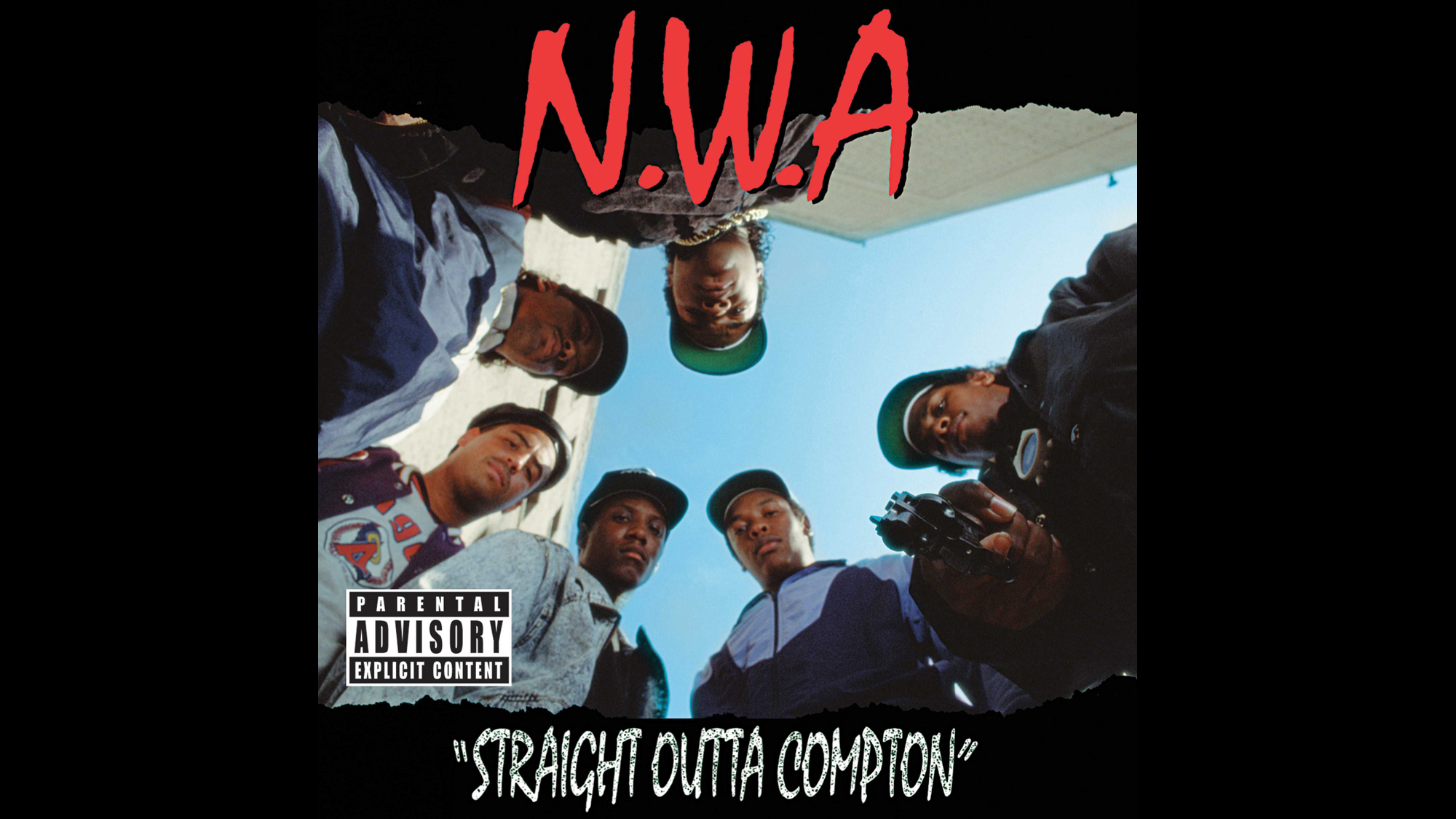 Law enforcement and other groups reacted negatively to the group's profane, unrelentingly violent lyrics: an FBI agent issued a warning letter to the record label, many sources boycotted the album, some venues banned NWA performances, and some police officers refused to work security at NWA shows elsewhere. Containing the singles "F*ck tha Police," "Gangsta, Gangsta," "Express Yourself," and, of course, "Straight Outta Compton," this would alter the way hip-hop was viewed for years to come.
As a result of the album's success, NWA became the first rap ensemble to be inducted into the Grammy Hall of Fame. And just like a few other albums on this list, it was selected by the Library of Congress for being historically, culturally, or aesthetically significant in March 2017.
We've nailed down Rap's 10 Most Important Songs and Albums. But things weren't always peachy in the rap community. In our next installment, we will highlight a heavily mentioned feud in this article. We're talking about the East Coast/West Coast Rivalry.