Taylor Swift is one of the world's best-selling musical artists. Many people enjoy her music, but others are more inspired by her lyrics and how she discusses controversial themes. This new arc has led Belgian teacher, Elly McCausland, to start a new course: Literature (Taylor's Version).
How Did it Start?
I had the pleasure of interviewing Elly McCausland herself to learn what helped her come up with this new way of learning. It was engaging to hear what inspired her to start.
"In recent years, I've tried to combine my personal interests with my work…" McCausland says. McCausland, a "big Swiftie" herself "…since Love Story because that's when so many people came to her…" noticed a common thread between the lyrics of Swift's songs and the poetry taught in the syllabus. As many of her songs are based on literature, McCausland unpacked these common themes in a way that would be understandable and appealing to the audience. She found that "…the timing seemed right…" with the recent popularity of Taylor's music and the Eras Tour underway.
From September, this course will be available to everybody, even those who aren't Taylor Swift fans.
Although this may seem like a newcomer, other singers besides Taylor Swift have inspired a course. Back in 2021, Harvard University officially opened the course Black is King, inspired by Beyonce. This class explores the history of African women and how they were able to make their platform today. Although this course has a different prospect, it relates to the same theme of empowerment and how historical events have impacted society.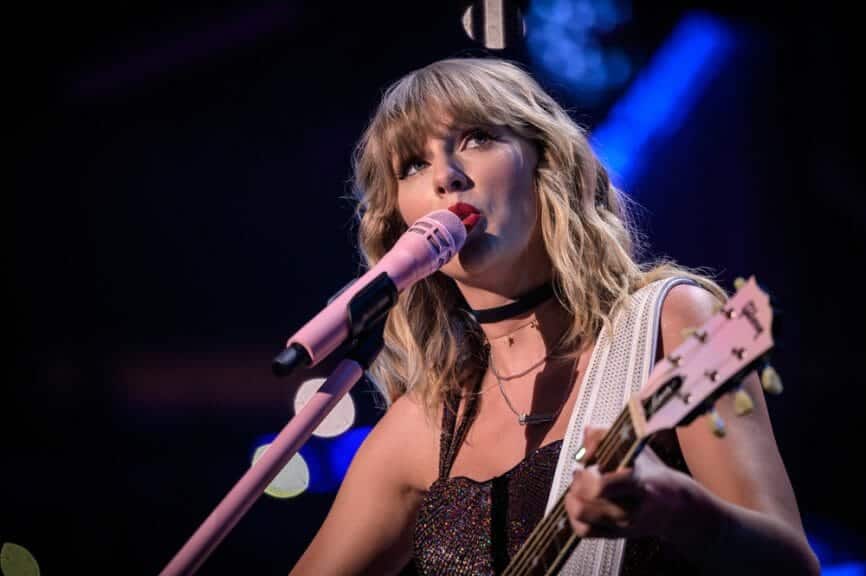 Taylor's Lyrics
As I've listened to Taylor Swift over the years, I've noticed a lot of literary parallels.

Elly McCausland
Taylor Swift has such a unique and diverse writing style. Beginning in the late 2000s, she was mainly known for her love songs, usually country. But she became more creative over the years, adapting to a hip-hop genre. Some songs include Shake It Off, Don't Blame Me, and Lavender Haze. However, she hasn't abandoned her old style completely by rerecording her previous albums, Fearless, Red, Speak Now, and 1989. What's similar with the songs she produced then and now, and what people are starting to notice, is that her songs usually focus on literature. With that being said, McCausland further found that "…everything can be literature…", even a song that you hear on the radio.
One example includes one of Taylor's earlier songs, Love Story. This song focuses on a boy and a girl and their forbidden love for each other. Sound familiar? From an early age, Swift developed her lyrical genius skill, making a solid connection between fiction and what we see now.
But she's also had her hand at social and even political themes that we still try to address. One of her songs, Anti-Hero, is a good example, not to mention that it's got a catchy beat. The key example is the line, "Did you hear my covert narcissism I disguise as altruism like some kind of congressman?". While altruism shows selflessness, narcissism is selfishness, indicating that the government may only do things to make a good impression, not because they care about the people.
McCausland however found her inspiration from listening to "…The Great War on her most recent album, Midnights…". The detail and emotion that Taylor puts into this song help the listener to almost put themselves in the situation in order to understand what they went through. But in this case, it can be related to historical events in fictional books.
Taylor's Impact
I'm not going to make this an English essay, but we rarely see the impact of Taylor Swift's lyrics and, frankly, how relatable it is. It's not just relationships. It's the patriarchy, it's social order. Taylor Swift has received positive recognition, winning 11 Grammy Awards and an expanding fan base.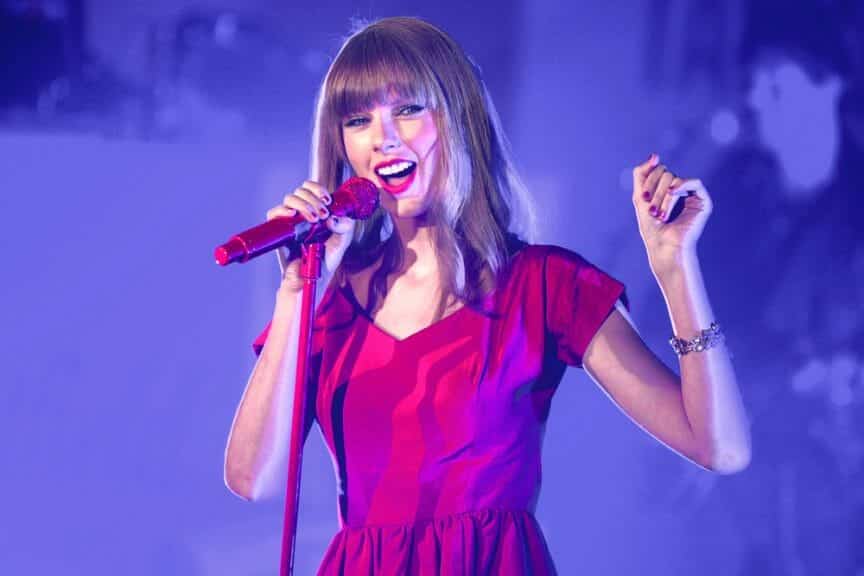 What Can People Expect From The Course?
McCausland will begin to make the trend between Swift's lyrics compared to many writers, including Shakespeare and Sylvia Plath. It will also address controversial topics such as patriarchy and even race. McCausland "…[wants] to broaden it out beyond the traditional experience…" and with the change in our society, this means our learning experiences become different.
However, although this course will focus on Taylor and her exploration of history, it will still be academic. Students complete the usual coursework and final exams by doing a written essay, but they also do a reflective report. In this task, they can present however they want and "…not just as a written essay". McCausland has also given them the opportunity to present their work as "…a podcast or a song". How incredible is that! Furthermore, this course has further sparked the interests of students "…from different disciplines and backgrounds…". Even those who aren't necessarily taking English are still intrigued to learn about this.
What's Next For This Course?
I want to try and end up with as much as a diverse classroom as possible.

Elly McCausland
The only question we have now is what comes next for this course. How will the students share the work? Would there be any trips? Would there be any songwriting involved in the inspiration of Taylor? There are so many possibilities we can go with this course, but for now, Elly is excited to "…[hear] the conversations in the classrooms and what students think and what they love…".