Artificial Intelligence (AI) has progressed at a startling rate in the last year in particular, with its capabilities expanding from basic question answering to the present day, where it is sparking debate in the entertainment industry due to its genuine ability to replicate the talent of some of the worlds best entertainers.
In April 2023, an AI-generated song was released by an unknown producer dubbed 'Ghostwriter', titled "Heart On My Sleeve". The song quickly gained attention from both music fans and industry professionals, primarily because it perfectly imitated the sound, style and flow of two of the world's biggest musicians, Drake and the Weeknd. The song was created using an AI program developed by OpenAI, an artificial intelligence research laboratory co-founded by Elon Musk.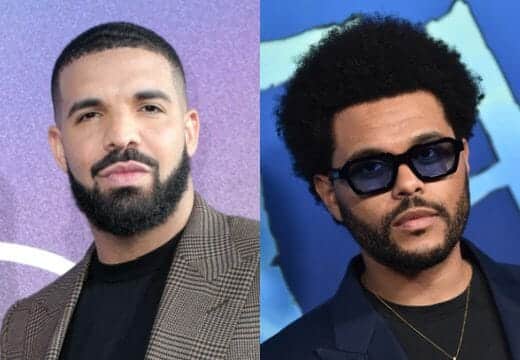 The creation of "Heart On My Sleeve" involved feeding the AI program with lyrics and melody patterns from the two artist's previous songs, as well as other songs in the hip-hop genre. The program then used its algorithms to generate new lyrics and melody lines that sounded like they could have come from Drake and The Weeknd themselves.
Upon its release, "Heart On My Sleeve" received mixed reviews from listeners and music critics. Some praised the AI-generated song for its catchy melody and familiar Drake-esque sound, while others criticized it for lacking the human touch and emotional depth that is often associated with Drake's music.
The release of "Heart On My Sleeve" also sparked debate about the role of AI in the music industry. Some argue that AI-generated music could revolutionize the industry by providing new tools and ideas for artists and producers. Others worry that the use of AI in music creation could lead to a homogenization of music, where all songs sound the same and lack originality. Despite such debate, the song has since been removed from streaming platforms after it was condemned as 'clearly illegal' by representatives of UMG (Universal Music Group).
This is not the first time that Drake has been involved in an AI-related debate, however. in September 2021, the release of his song "Girls Want Girls" featuring Lil Baby sparked a controversy within the music industry. The controversy was not about the lyrics or the music, but rather about the use of an artificial intelligence program to generate part of the lyrics for the song.
The use of AI in "Girls Want Girls" was not made clear until after the song's release. Fans and critics were surprised to learn that part of the chorus, "I don't need no, 'cause I'm on, I don't need no, I'm on," was generated by an AI program. Some praised the use of technology in music creation, while others criticized it as a lack of creativity and authenticity.
The debate about AI-generated music is ongoing and it is clear that the technology has the potential to play a significant role in the future of music creation. As AI programs continue to advance, it will be interesting to see how artists and industry professionals incorporate these tools into their creative processes – just a it will be with fans of such artists, some of whom have spotted the untapped potential such programmes hold.
Whilst "Heart On My Sleeve" is the example of AI music that has attracted the attention of mainstream news (in that it was officially released and was monetized), it is just one of countless that have appeared on social platforms in the past few months. Arguably, the novelty of hearing all-time, late-great artists covering songs that proceeded them by decades through Artificial Intelligence has become a trend, with the hashtag #aisong gaining 75.5 million views on TikTok alone. Some notable examples of such hashtagged videos include:
(Artificial Intelligence) Lana Del Rey singing "Back To Black" by Amy Winehouse:
(Artificial Intelligence) Kanye West singing "Hey There Delilah" by Plain White T's:
(Artificial Intelligence) Michael Jackson singing "Eye Of The Tiger" by Survivor:
Whilst it is incredible to be able to hear artists of past and present singing songs they would never normally be associated with, there are concerns about the impact of AI-generated music on copyright laws and intellectual property. If AI programs can create music that sounds similar to existing songs, it raises questions about who owns the rights to that music and how royalties should be distributed.
The controversy surrounding "Girls Want Girls", and now "Heart On My Sleeve" has clearly prompted further discussion and reflection on the use of AI in music creation. As technology continues to advance, the music industry will have to navigate the challenges and opportunities presented by these new tools. Ultimately, it will be up to artists and audiences to decide whether the use of AI in music creation is a valuable addition or a threat to the art form.
Interested in AI and the impact it could have on the music industry? Read this article on TrillMag: How AI Might Change The Entertainment Industry Forever