Bowling For Soup Headline at Cardiff Motorpoint Arena in Wales and bring happiness to the masses
The Get Happy tour has been traveling the UK for the last couple of weeks and tonight they're bringing their happiness to Wales. The tour started back in 2006 when Bowling for Soup and Army of Freshmen put it together for a summer event. They brought it a year after for two successful runs and now it's back with both bands celebrating their Anniversary. Bowling for soup are here to celebrate the 15th anniversary of their much-loved album – Drunk Enough to Dance, and Army of Freshmen are celebrating 20 years of being a band. But that's not all for this joyful tour as The Aquabats are here to join the party.
First up is Army of Freshmen. They may be a little older, but the guys have twice the amount of energy since they last hit our shores. The whole band are bouncing around, with Chris Jay making the most of the arena-sized stage. They kick off with fan-favorite 'Wrinkle in Time' which is a bittersweet love song mixed science fiction storytelling. They run through other fan-pleasing songs such as – '10, 000 years', 'At the end of today' and 'Juliet'. They also throw out songs from their latest album such as 'Concrete Hope' which shows they have a great number of songs from their time being a band. The band is keeping it fresh after all these years, let's hope they are back in the UK again real soon.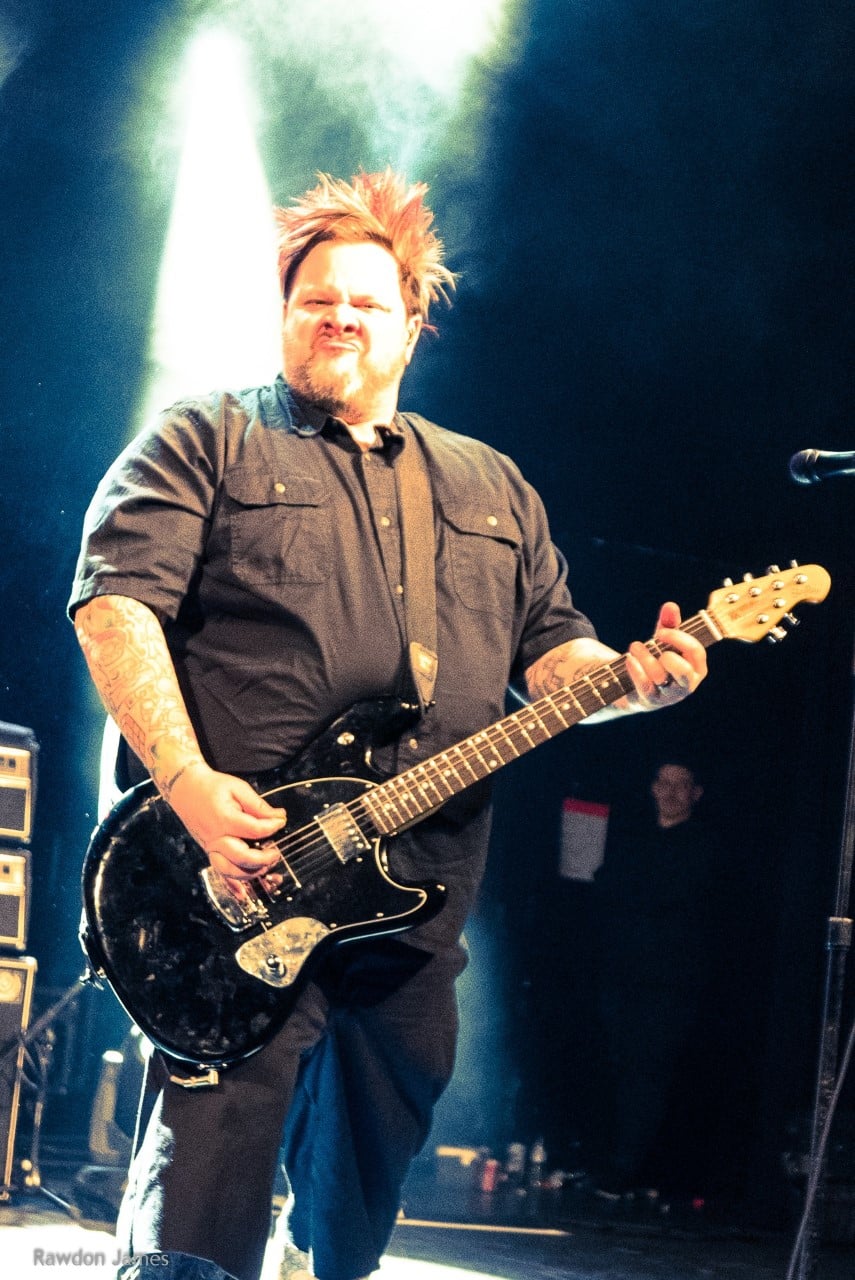 Next up are the Aquabats. If you haven't heard of them, then let me fill you in. They are a band dressed as superheroes, they fight villains in between songs and throw out inflatable pizzas. What isn't there to love? These guys even have their very own TV series. Their songs are very fun and upbeat. They are a mixture of punk rock and ska and their performance is very theatrical and visual. Be sure to check these guys out if you haven't already.
Finally, it's time for Bowling for soup to enter the arena. Before they do, they are introduced by a sing a long track that sings – 'Here comes Bowling for soup.' The crowd joins in and when the band get up on stage, an eruption of cheers follows. The band kick off by playing the 'Drunk Enough to Dance' album in order and in between throwing hits such as 'Almost' and 'High School Never Ends' for good measure.
Jaret and his band mates share the stage with some of the fans, and they are accompanied by a bartender. It's great to hear songs that they never usually play such as 'On and on about you', 'Cold Shower Tuesdays. The highlight though was the ballad 'Where to Begin.' When this song was played they got the crowd to lift their phones and shine their lights which gave them a Bon Jovi moment.
The band shared their usual jokes and hilarious banter in between songs. During their performance, the band had a countdown till when 1985 was going to be played, and they kept checking back to see if it was nearly time. Once they got to the end of the countdown they performed the track and ended the night in style. Bowling for soup has shown that they really are the Kings of Pop Punk.
Want more on getting happy? Then click on this.