The first teaser photo of Marisa Abela as Amy Winehouse in her upcoming biopic, Back To Black, has been revealed.
Teaser Photo Released
Pictured with Winehouse's iconic updo, trademark eyeliner, and a mole above her lip, Abela looked the part. The still showed the star singing on stage in the new biopic.
Just last week, it was announced that filming would begin on January 16. Grammy-winning musician Marisa Abela will take the lead role. She is due to appear in the upcoming Barbie movie.
On the same day, the first behind-the-scenes glimpses were captured. Marisa clutched at the actor Eddie Marsan, who is playing Amy's father Mitch. They shot scenes outside famous jazz club, Ronnie Scott's, where Amy performed early in her career.
It is believed that Abela, who plays Yasmin Kara-Hanani in the TV series Industry, fought against rising stars to win the role.
The star also posted a heartfelt tribute to Amy, writing on Instagram on Friday: 'And for London. This is for London. Cause Camden Town ain't burnin down". I love you, Amy.'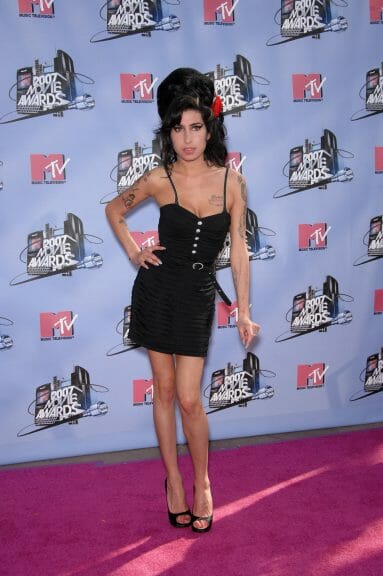 Back to Black
Back to Black is expected to follow Winehouse's life as a jazz singer in North London and her rise to global superstardom.
The film has been described as allowing viewers to see "through the looking glass of celebrity to watch this journey from behind the mirror, to see what Amy saw, to feel what she felt".
Back To Black will be directed by Sam Taylor-Johnson who made her feature-film debut working on Fifty Shades of Grey (2011). She also directed the John Lennon biopic, Nowhere Boy (2009).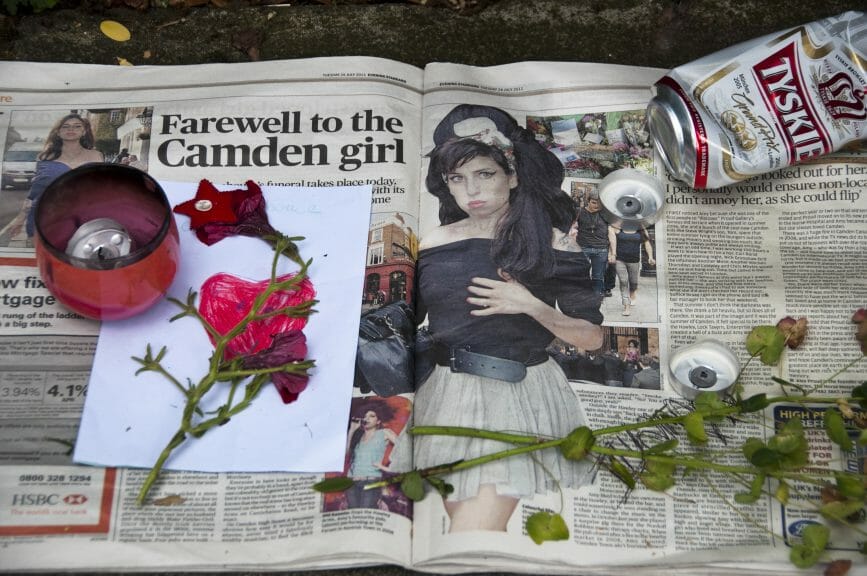 Sam reported that Back to Black was a "passion project" for her. She admitted in an official statement, "My connection to Amy began when I left college and was hanging out in the creatively diverse London borough of Camden.
"A few years later Amy wrote her searingly honest songs whilst living in Camden. Like me, it became part of her DNA."
The director went on: "I feel excited and humbled to have this opportunity to realise Amy's beautifully unique and tragic story to cinema accompanied by the most important part of her legacy – her music.
"I am fully aware of the responsibility… I will create a movie that we will all love and cherish forever. Just like we do Amy."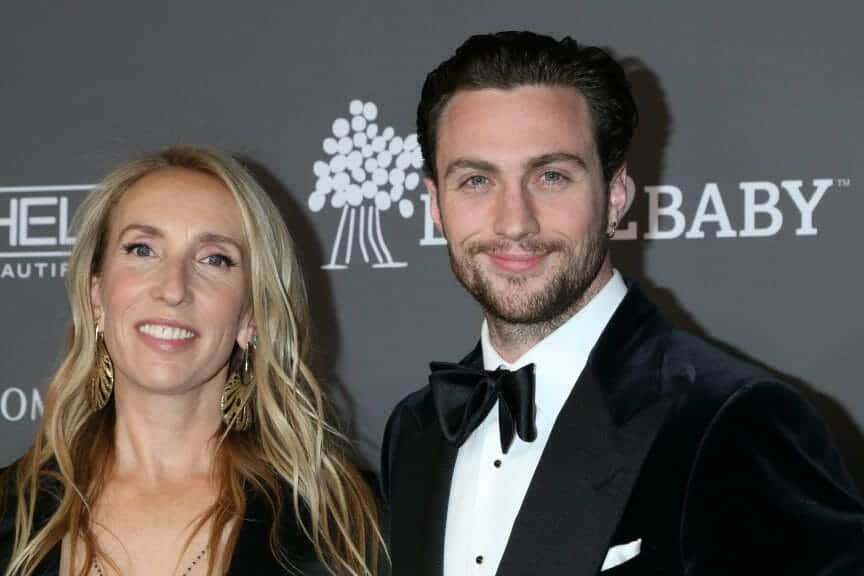 Winehouse's Legacy
Having shot to fame in the late 2000s, Winehouse became recognizable for her unbelievable voice, unique style, and straightforward attitude. Her biggest hits included Rehab, You Know I'm No Good, and Tears Dry On Their Own.
Winehouse, who died in 2011, was just one of five women at the time to receive five Grammys in one night. They included Best New Artist, Record of the Year, and Song of the Year. She sold more than 30 million records worldwide.
Production company Focus Features has the full blessing of The Amy Winehouse Estate. They noted: "We are thrilled that Studiocanal, Focus Features and Monumental are making this movie celebrating our daughter Amy's extraordinary music legancy and showcasing her talent in the way that it deserves."