London singer Amy Winehouse died a decade ago (July 23) aged 27 leaving behind a huge musical legacy. Few icons tower as high as Amy Winehouse and her unmistakable beehive. Amy's voice and style were inimitable, her soulful vocals and vintage sounds were refreshing and exciting to the public. And so, what can we learn about the life of Amy?
Amy Winehouse's death sent shockwaves to Britain in particular, as her love for London and its atmosphere had always been the cornerstone for her creative work. In particular, Amy was devoted to the neighborhood of Camden Town. This was indeed reflected in 2008 when Amy famously dedicated her five Grammy Awards to her chosen home.
Fans can see memories of Winehouse all over Camden and certain parts of North London, where she had spent most of her formative years. These locations helped to shape her as an artist.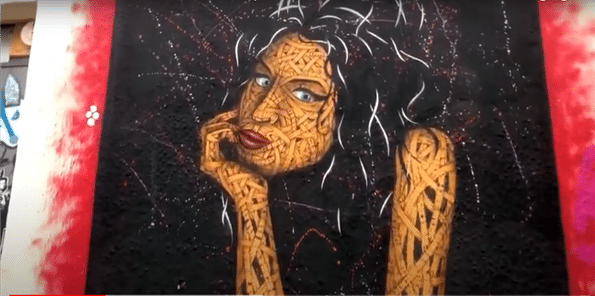 Amy's family also played a vital role in her musical development. Amy's grandmother, Cynthia worked herself as a professional vocalist.
Cynthia would often perform in the family living room and Amy would imitate the voices of the vinyl records her dad Mitch played from Frank Sinatra to Billie Holiday. Enormously influenced by these musicians Winehouse aimed to forge a new kind of neo-soul.
Today, Camden landmarks all remember Winehouse and exhibit special memorabilia ranging from setlists to autographed albums.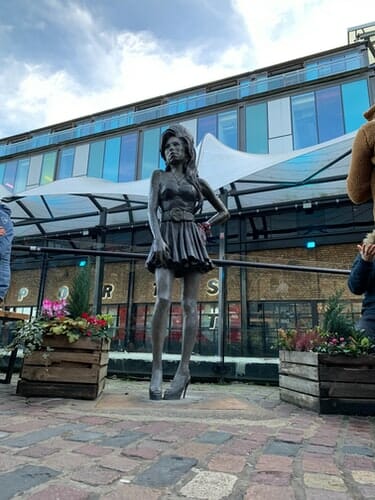 In 2003, Amy Winehouse released her debut album 'Frank' which was part of the wave of jazz- influenced albums that were becoming popular in the 2000s. This was reflected in the likes of artists such as Michael Buble, Katie Melua. The album was commended for it's mixture of breezy funk and jazz-inflected soul. Her lyrics were often commendably feisty and self-assured.
However, in 2006, Amy's sound, as well as her look, had dramatically changed. Amy had been listening to 60's bands and girl groups and cited the Velvelettes as one of the groups who influenced her writing. The famous producer Mark Ronson [who was then relatively unknown] became Amy's studio partner. Ronson wrote the music for the title track of her iconic album 'Back to Black' the night after he met Winehouse.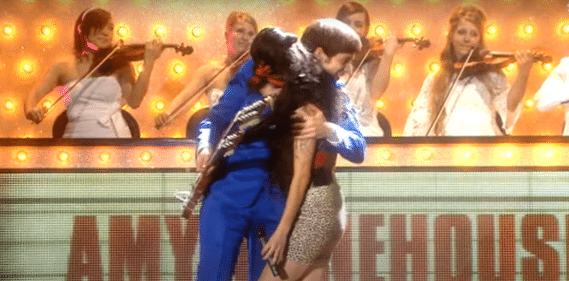 Over the next two weeks, the pair had fleshed out five or six songs. Winehouse came up with the "Rehab" hook whilst walking down the street with Ronson. Amy had opened up to Mark about her refusal to seek treatment for her alcoholism. Ronson thought her words were immediately hooky and needed to be a song.
The Sixties-inspired sound of the album was also fleshed out by the Brooklyn-based revivalists-the Dap Kings who helped to develop the retro-soul in the album.
Following her passing, countless artists paid tribute to Amy's enormous talent. Lady Gaga tweeted in 2011:
Similarly Adele thanked Amy Winehouse: 
The accomplishment of Amy Winehouse's two albums, 'Frank' and 'Back to Black' have certainly stood the test of time, becoming timeless works of art, that still resonate with audiences today. Amy's expressive, ragged vocals perfectly convey her emotional authenticity and the heartbreak and sass that she carried on throughout her musical career. Amy is truly an icon that will always be remembered.
To find out more about how music has become an integral part of human culture click: here