Rap music has been a significant force in the music industry for decades, influencing popular culture and providing a platform for artists to express their views on social issues and personal experiences.
With the rise of music streaming platforms such as Spotify, rap albums have become more accessible than ever before, allowing fans to listen to their favorite songs anytime and anywhere. In this article, we will explore the most streamed rap albums of all time, highlighting the impact these records have had on the genre and their enduring popularity with audiences worldwide.
From albums that defined the modern age of hip-hop to masterpieces that showcase the evolution of rap music, these records continue to inspire and entertain listeners of all ages and backgrounds.
"17" – XXXTentacion: 7 Billion Streams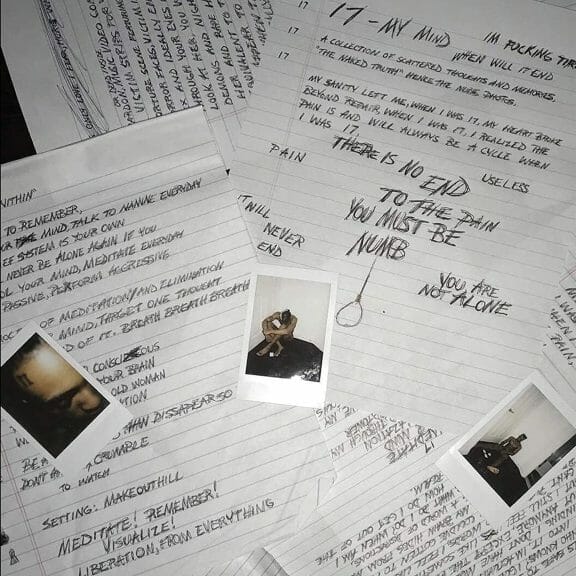 XXXTentacion's debut album, "17," is considered by many to be one of the most impactful rap albums of the past decade. Since its release in 2017, "17" has amassed over 7 billion streams on Spotify alone.
One reason for the album's success is its deeply personal and emotional content. XXXTentacion, whose real name was Jahseh Onfroy, was known for his willingness to be vulnerable and transparent in his music. On "17," he tackled themes such as depression, anxiety, and heartbreak, speaking directly to the struggles that many people face in their own lives.
The album's impact was amplified by XXXTentacion's tragic death in 2018. Many fans saw "17" as a window into his troubled life and a way to connect with him even after his passing. The album has become a tribute to his legacy, with fans often citing it as their favorite of his works.
Another factor that has contributed to the album's popularity is its unique sound. "17" features a mix of genres, blending hip-hop, R&B, and alternative rock elements. The album's atmospheric instrumentals and XXXTentacion's raw and unfiltered delivery create a haunting and powerful listening experience.
Despite its popularity, "17" (as well as his other albums, such as "?") has also been met with controversy. XXXTentacion's history of alleged domestic violence and other troubling behavior has led some to question whether he should be celebrated. However, for many fans, the album's message of hope and redemption transcends its creator's flaws. Ultimately, the success of "17" can be attributed to a combination of factors.
"Astroworld" – Travis Scott: 7.2 Billion Streams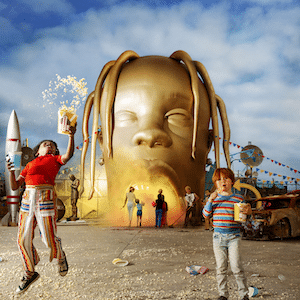 Travis Scott's "Astroworld" was released in 2018 and quickly became a fan favorite due to its unique sound, catchy hooks, and overall creative vision. One of the most notable features of "Astroworld" is Travis Scott's ability to create a cinematic experience through his music. The album is named after the now-defunct amusement park in Houston, Texas, where Travis Scott grew up. The amusement park theme is incorporated throughout the album, with tracks such as "Stargazing" and "Carousel" featuring sound effects reminiscent of a theme park. This attention to detail and commitment to the album's concept has helped make "Astroworld" a truly unique and immersive listening experience.
Another factor that has contributed to the popularity of "Astroworld" is Travis Scott's ability to blend different genres of music. The album features collaborations with artists such as Drake, The Weeknd, and James Blake and incorporates elements of rock, R&B, and electronic music. This fusion of different genres has helped "Astroworld" appeal to a broader audience and attract fans from various musical backgrounds.
Additionally, "Astroworld" features some of Travis Scott's most popular and memorable tracks to date. "Sicko Mode," featuring Drake, became a global hit and is known for its unique structure, switching between three beats throughout the track. "Stargazing," the opening track on the album, sets the tone for the rest of the project and features Travis Scott's signature auto-tuned vocals and atmospheric production.
"Views" – Drake: 8.3 Billion Streams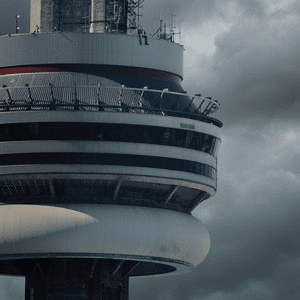 Drake's 2016 album "Views" has become one of the most streamed rap albums ever, with over 8.3 billion streams on Spotify. There are several reasons why this album has been so successful and has resonated with fans around the world.
Firstly, the album showcases Drake's unique style and versatility as an artist. The album features slow, fast-paced tracks and collaborations with artists like Rihanna and Future. This sound variety helps keep listeners engaged and interested throughout the album, making it a fan favorite.
Secondly, the lyrics in "Views" are relatable and personal, which has helped to connect with fans on a deeper level. The album explores themes such as love, heartbreak, and fame – Drake's ability to convey these emotions through his music made "Views" a powerful and impactful album.
Additionally, the album's release and promotion were strategic and well-executed – Drake teased the album for months, building fan anticipation. He also used social media to promote the album and engage with fans, which helped to increase its popularity upon release.
"Scorpion" – Drake: 8.9 Billion Streams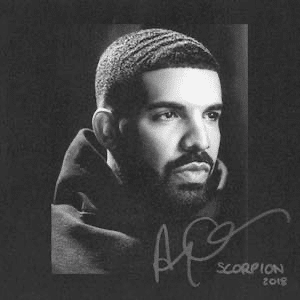 Released in 2018, "Scorpion" by Drake has quickly become one of the most streamed rap albums of all time. The album's success can be attributed to several factors. Firstly, Drake's massive fanbase eagerly awaited the album's release, which was highly anticipated in the months leading up to its release, a major factor in Drake claiming his second spot on the list.
Additionally, the album features several hit tracks, including "God's Plan" and "In My Feelings," which received extensive airplay on radio stations and became viral sensations on social media platforms like Instagram and TikTok.
Another reason why "Scorpion" has become so popular is that it showcases Drake's versatility as an artist. The album features a mix of upbeat tracks, such as "Nonstop," and emotional ballads, such as "Don't Matter to Me." This variety appeals to a wide range of listeners and has helped the album stay relevant long after its initial release.
Moreover, the album's personal lyrics have resonated with fans around the world. Drake's vulnerability and openness about his personal life, relationships, and struggles have made his music relatable to listeners, which has helped create a deeper connection between the artist and his fans.
"?" – XXXTentacion: 10.7 Billion Streams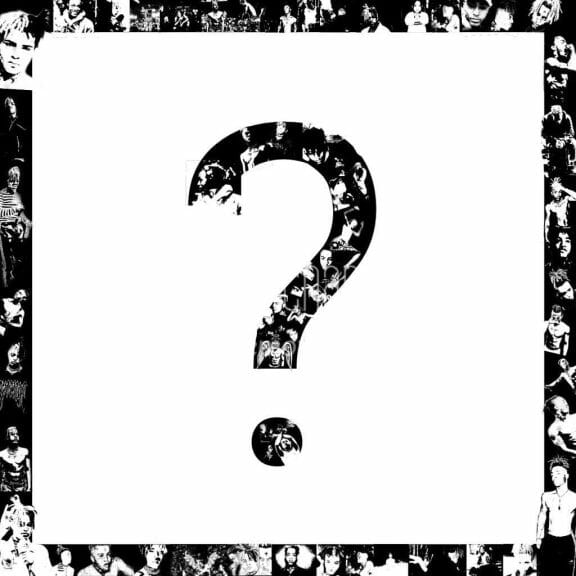 "?" by XXXTentacion is currently the most streamed rap album on Spotify, with over 10.7 billion streams as of 2023. The album was released in 2018, just a few months before the rapper's untimely death. The album features a mix of rap, rock, and R&B elements, showcasing the artist's unique sound and versatility.
One reason for the album's massive success is the emotional depth and vulnerability in XXXTentacion's lyrics. Many of the tracks deal with themes such as mental health, personal struggles, and relationship issues. This has resonated with fans, especially younger listeners who may be going through similar experiences.
Additionally, the album features several hit singles that have become cultural touchstones. Songs such as "Sad!" and "Moonlight" have been streamed billions of times on their own, contributing to the album's overall success.